The Padres have acquired first baseman Garrett Cooper and minor league lefty Sean Reynolds from the Marlins in exchange for left-hander Ryan Weathers, per an announcement from both teams. San Diego designated outfielder Preston Tucker for assignment in a corresponding roster move.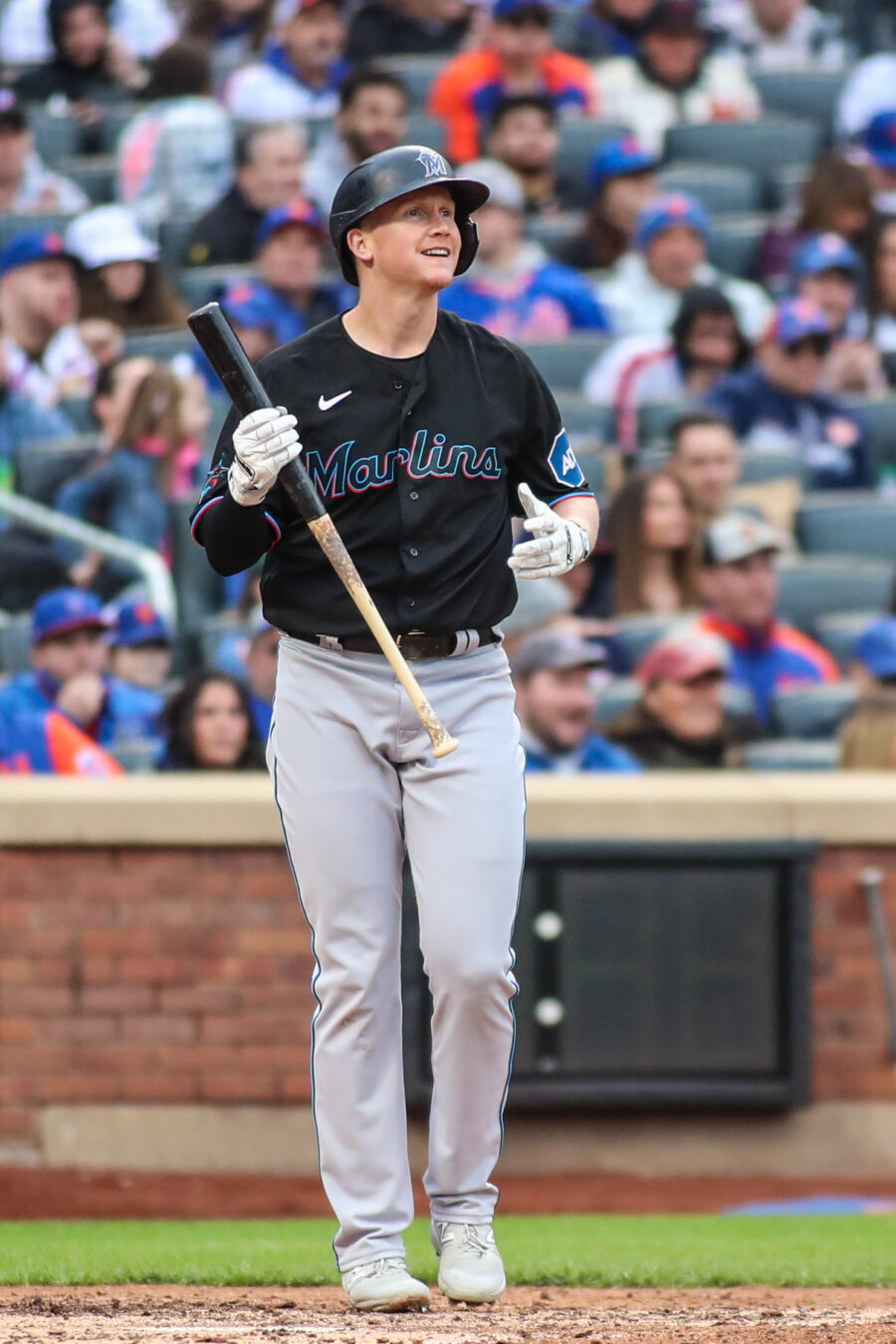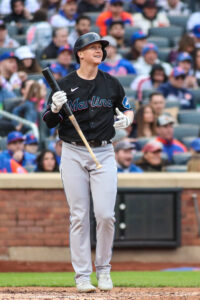 Cooper, 32, will give the Padres a seasoned bench bat with a productive track record at the big league level. He's picked up five-plus years of MLB service to this point in his career, making him a free agent at season's end and a pure rental for San Diego, but one who has more often than not been a quietly strong offensive performer.
Although Cooper's .256/.296/.426 batting line in 2023 doesn't stand out, it's only narrowly been worse than league average, by measure of wRC+ (97). Moreover, Cooper's bat has picked up as the season has worn on. Dating back to June 1, he's posted a far more palatable .276/.319/.468 batting line with eight big flies and six doubles. That's good for a 115 wRC+ (i.e. about 15% better than league-average production, after weighting for home park) — which is right in line with Cooper's career output.
Since making his MLB debut with the Yankees back in 2017, Cooper owns a .271/.338/.437 batting line in nearly 1700 trips to the plate. He's been particularly productive with the Marlins in the past few seasons, batting .271/.352/.443 from 2020-22. Cooper has never had massive over-the-fence power but hits plenty of doubles and from 2018-22 drew walks at a healthy 9% clip.
Perhaps "healthy" is a dicey word to use in any regard when describing Cooper, as the primary knock against him as been a penchant to land on the injured list. Since 2018, Cooper has been on the injured list due to a wrist sprain, a calf strain, a lumbar strain, an elbow sprain, a concussion and an inner ear infection, among other maladies. Productive as his bat has been, he's never logged more than 119 games or 469 plate appearances in a single season.
Cooper is healthy right now, however, and the Padres have gotten little to no production out of their bench this year. Veterans Rougned Odor (recently released), Nelson Cruz (released) and Matt Carpenter have provided no help, and the Friars have relied on a combination of journeymen and organizational depth pieces (e.g. Brandon Dixon, Matthew Batten, Taylor Kohlwey) in the other spots. Cooper's above-average track record at the dish will be a significant boost, and he can slide in at first base if the Padres need to push Jake Cronenworth to second base to accommodate Ha-Seong Kim's recent injury.
In addition to Cooper, the Padres will pick up the 25-year-old Reynolds — a 2016 fourth-round pick and converted first baseman/outfielder who's emerged as an interesting bullpen prospect. The 25-year-old Reynolds made the move to the mound full time in 2021 and has found a good bit of success in the upper minors. Through 48 2/3 innings between Double-A and Triple-A this season, the 6'8″ left-hander has pitched to a 2.77 ERA with a 26% strikeout rate, 11.2% walk rate and just two homers allowed. Reynolds features a four-seamer in the mid-to-upper 90s, a mid-80s slider and a changeup.
In exchange for the final couple months of Cooper's services and a potential six seasons of control over Reynolds, the Marlins will pick up the 23-year-old Weathers — a former first-round pick and top Padres prospect who's long looked like a change-of-scenery candidate. He's seen action in each of the past three seasons, but other than his rookie campaign when injuries forced him to the Majors as a 21-year-old, Weathers has never received a particularly long look.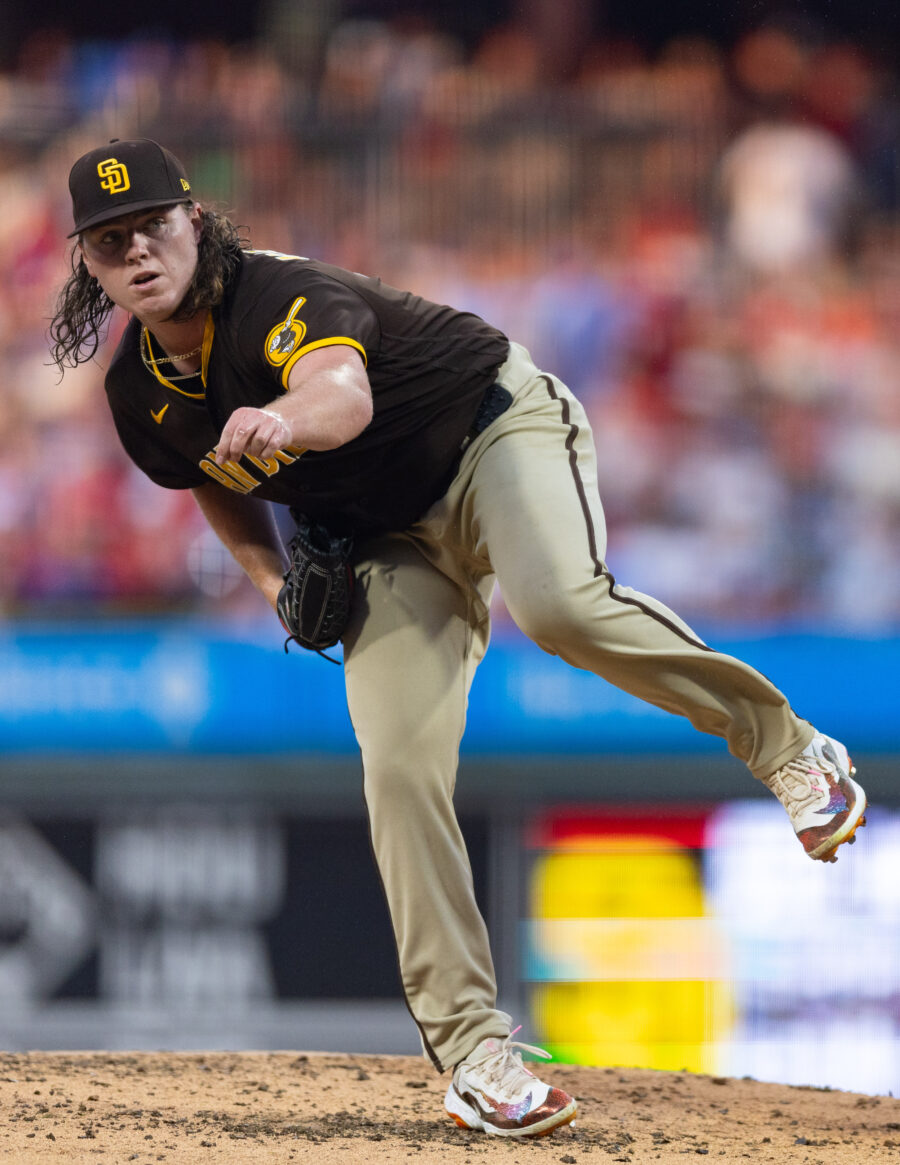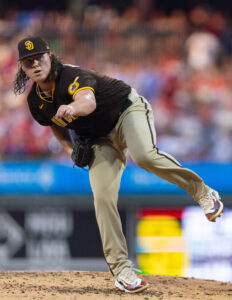 In 143 big league innings, Weathers has a 5.73 ERA. He's fanned just 16.8% of his opponents but sports a respectable 8.3% walk rate and 42.9% ground-ball rate in that time. He's also pitched decently in 40 2/3 Triple-A innings this season — 4.20 ERA, 29.2% strikeout rate, 13.5% walk rate in eight starts — and has a minor league option remaining beyond the current year. The Marlins' vaunted pitching depth has been thinned out by the trades of Pablo Lopez and (earlier today) Jake Eder, as well as injuries to Trevor Rogers, Max Meyer and Sixto Sanchez. Weathers will add a former No. 7 overall pick to the stockpile, and the Marlins can take this year and next to try to coax some better performance out of the lefty.
As for the 33-year-old Tucker, he'll lose his 40-man spot before appearing in a big league game with the Padres. The older brother of Astros star Kyle Tucker, Preston was once a well-regarded prospect himself but has never found sustained success in the minor leagues. He had a nice three-year run with the Kia Tigers of the Korea Baseball Organization from 2019-21 and has a career .274/.353/.471 slash in parts of eight Triple-A seasons — including a .293/.433/.565 showing so far in 2023.
However, the elder Tucker brother carries just a .222/.281/.403 slash in parts of three Major League seasons, and the Padres' acquisitions of Cooper and Ji-Man Choi have beefed up their reserve options a bit. That left Tucker without a clear role moving forward. Normally, players who are designated for assignment have a week to be traded, placed on outright waivers or released. But, since the trade deadline has now passed and Tucker has been on a 40-man roster this year, he's ineligible to be moved. He'll hit waivers within the next week and be available to all 29 other clubs. Even if he clears, he'd have the right to reject an outright assignment in favor of free agency.
Craig Mish of SportsGrid and the Miami Herald first reported the trade.