September 7: The Diamondbacks have now made Lawlar's promotion official, announced that move and Ahmed's DFA today. They also activated catcher Seby Zavala, claimed off waivers this week, and recalled right-hander Ryne Nelson. Catcher José Herrera and right-hander Bryce Jarvis were optioned in corresponding moves for Zavala and Nelson.
September 6: The Diamondbacks are calling up top infield prospect Jordan Lawlar, reports Nick Piecoro of the Arizona Republic (Twitter link). They'll presumably make the move official tomorrow in advance of a pivotal four-game series against the Cubs. Arizona is designating Nick Ahmed for assignment in a corresponding move.
Lawlar seems likely to take over as the primary third baseman. Piecoro wrote this afternoon that the Snakes were considering him as an option at the hot corner. Lawlar made his first professional start there with Triple-A Reno last night. That's obviously a very limited look, but teams generally feel comfortable moving shortstops to other infield positions.
A Dallas native, Lawlar was regarded as one of the top prospects in the 2021 draft class coming out of high school. He somewhat surprisingly lasted until the sixth pick, though Arizona went above slot with the third-highest signing bonus to add him to the system.
Lawlar's draft season was cut short by an injury to his left shoulder, which required surgery. He didn't show any signs of rust the following year, though. The right-handed hitter put together a .303/.401/.509 batting line in his first full professional season. He reached Double-A Amarillo late last year, an impressive achievement for a player who had just turned 20 years old.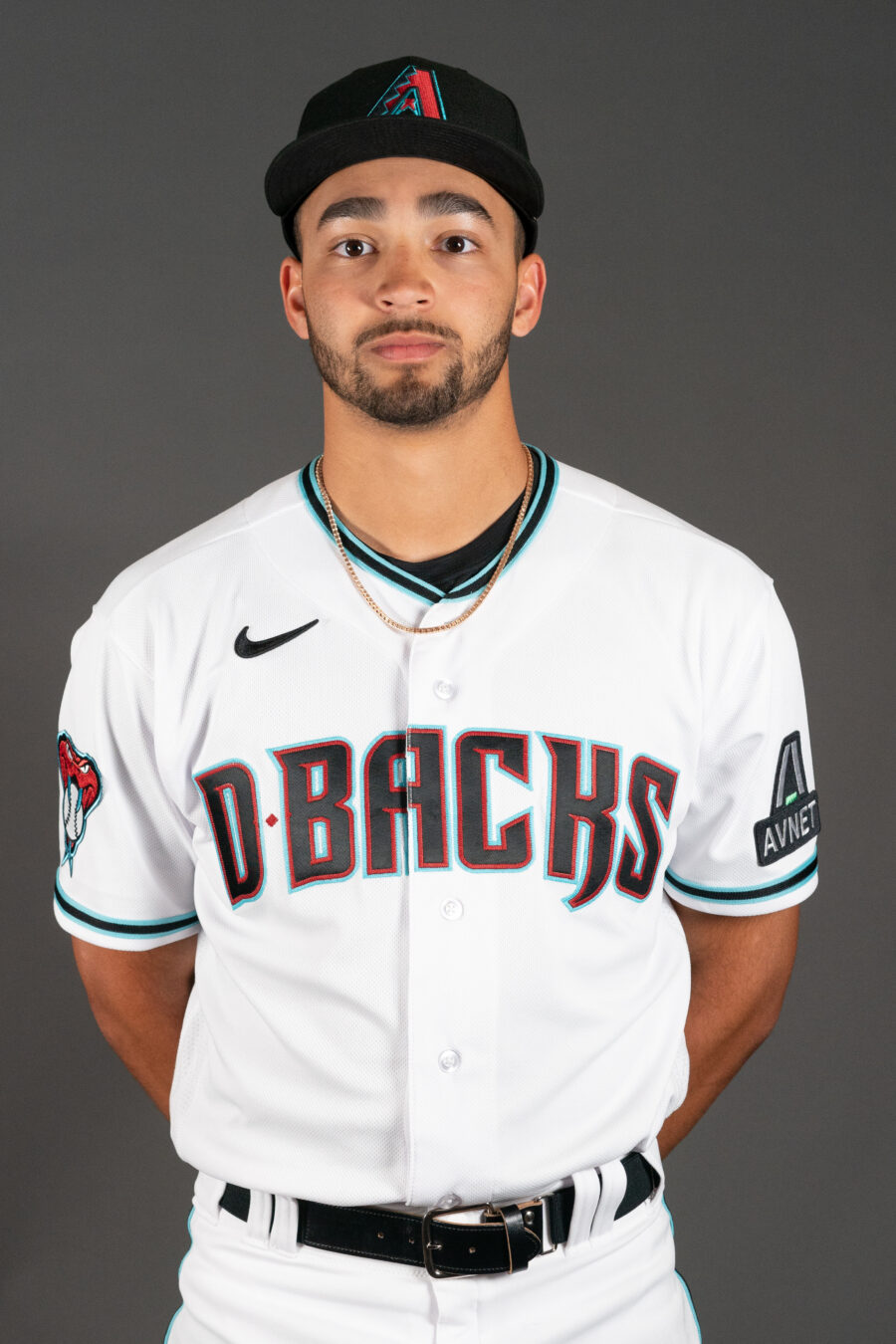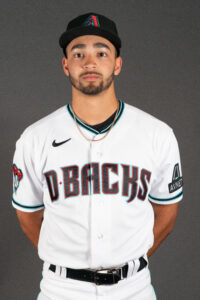 That huge showing cemented Lawlar's status as one of the sport's most talented prospects. Arizona assigned him back to Amarillo to begin the 2023 campaign. He started relatively slowly but has caught fire since the weather warmed up. Lawlar has an OPS north of .900 in the minors for each month since June. He hit .263/.366/.474 in 410 Double-A plate appearances overall to earn a bump to Reno in mid-August. Lawlar has only appeared in 16 games there, mashing at a .358/.438/.612 clip.
While he's had the benefit of playing in favorable hitting environments, Lawlar's cumulative .278/.378/.496 line on the year is strong. He's walking at a quality 11.4% clip against a decent 20.6% strikeout rate. He has popped 20 homers, 23 doubles and four triples and gone 36-41 in stolen base attempts.
Baseball America recently slotted Lawlar as the sport's #9 overall prospect, while Kiley McDaniel of ESPN placed him 25th. As his numbers indicate, he's generally viewed as a well-rounded player with solid tools across the board. McDaniel suggests that a lack of a standout carrying tool could keep Lawlar more as a quality regular than a true star. Even if Lawlar doesn't have quite the same upside as some top prospects, most evaluators seem confident in him being a productive everyday player at the major league level.
Whether that'll be the case immediately could have an impact on this year's playoff picture. Arizona beat Colorado this afternoon and remains tied with Miami, half a game behind the Reds for the final NL Wild Card spot. The Cubs occupy the second Wild Card position, so Arizona has a chance to directly make up ground when they head to Wrigley.
There's risk with any prospect, particularly one who only has a year and a half of minor league reps under his belt. Yet Lawlar brings more offensive upside than Arizona's current third base mix. The Snakes have used a combination of Jace Peterson, Emmanuel Rivera and occasionally Evan Longoria at the hot corner. While Rivera had played reasonably well early in the season, they've gotten almost nothing out of the position lately. Arizona third basemen are hitting .195/.298/.305 since the All-Star Break.
Geraldo Perdomo has also cooled off at shortstop after an All-Star first half. Yet he's playing well enough overall to keep the hold onto that job, seemingly pushing Lawlar to the other left side infield position for now. It stands to reason Arizona still views Lawlar as a shortstop option if Perdomo gets injured or goes through an extended slump.
He'll retain his rookie eligibility going into next season. If the D-Backs carry him for a full service year, Lawlar could net them an extra draft choice if he plays well enough to win Rookie of the Year or finish top three in MVP balloting during his pre-arbitration seasons. That's a much further off possibility. For now, his focus will be on trying to help a young and increasingly exciting Arizona team to the postseason.
Image courtesy of USA Today Sports.