The Braves and Mariners have announced a trade involving younger assets. Atlanta will receive lefties Luiz Gohara and Thomas Burrows, while Seattle will pick up outfielder Mallex Smith and righty Shae Simmons. Seattle has designated righty Cody Martin to clear roster space.
The 20-year-old Gohara has only reached the Class A level, but is considered a high-quality pitching prospect. He worked to a 1.81 ERA over 69 2/3 total minor league frames in 2016, with 10.5 K/9 against 3.0 BB/9. MLB.com rated him Seattle's fifth-best prospect, while Baseball America placed him third among the organization's pre-MLB assets.
A rare Brazilian pitching prospect, Gohara impresses with a mid-nineties heater, promising slider, and still-developing change that give him the promise of a useful three-pitch mix that could work in a starting role at the game's highest level.
Burrows also checked in on MLB.com's ranking of the M's prospects, placing 25th. The collegiate closer is a two-pitch hurler who was taken in the fourth round of the 2016 draft. He showed well at the low-A level in his first taste of professional ball, allowing just seven earned runs with 37 strikeouts against 11 walks over his 24 2/3 innings. The 22-year-old figures to move rather quickly through the system given his collegiate pedigree.
[RELATED: Updated Braves & Mariners Depth Charts]
For the Mariners, Smith represents yet another fleet-footed outfielder. He's still optionable, and may not have much daylight to crack the MLB roster to start the 2016 season, but could figure as a near-term piece who also comes with five full seasons of control. Smith had been viewed as a key prospect for the Braves, but was somewhat expendable with the team locking up Ender Inciarte for the foreseeable future and fellow youngster Dustin Peterson also rising through the system.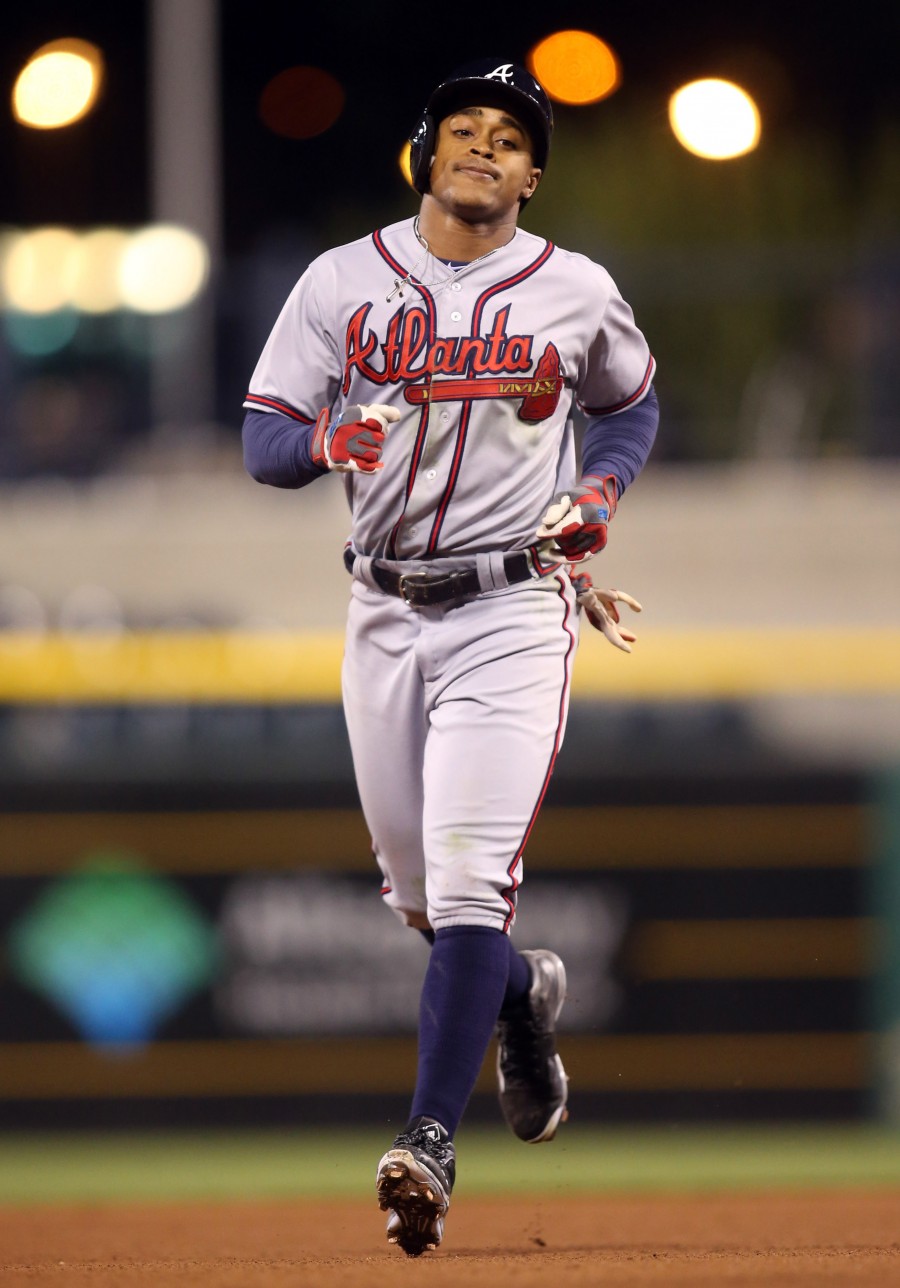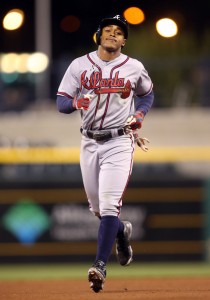 Smith, 23, missed time last year with a thumb injury, but got his first taste of the big leagues in a fairly extended stretch. Over 215 plate appearances, he slashed .238/.316/.365 and swiped 16 bases while drawing strong defensive ratings. He has long been a major stolen-base threat in the minors, and could yet turn into a semi-regular major leaguer if he's able to drive up his batting average. Smith posted a roughly average .302 BABIP last year, but has traditionally carried much higher marks in the minors thanks to his speed.
The 26-year-old Simmons, meanwhile, comes with four years of remaining control. He has thrown 28 1/3 total major league innings, wrapped around a Tommy John procedure, with a 2.54 ERA and 8.3 K/9 against 3.5 BB/9. The high-octane reliever also showed well at Triple-A in 2016 and has a history of lofty strikeout totals in the minors, though he has also struggled at times with command.
Adding two 40-man players led to the move to bump Martin, a 27-year-old who has seen action in each of the past two major league seasons with three organizations (including the Braves, Athletics, and Mariners). He was hit hard in his first go-round, but posted a 3.86 ERA over 25 2/3 innings last year. Still, Martin managed only 15 strikeouts to go with nine walks while surrendering five long balls in that stretch. He was much better at Triple-A, where he worked mostly as a starter. At the highest level of the minors in 2016, Martin posted a 3.62 ERA with 9.0 K/9 and 2.6 BB/9 across 114 1/3 frames.
Photo courtesy of USA Today Sports Images.