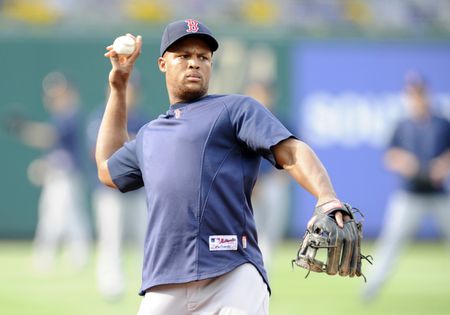 Adrian Beltre agreed to a deal that guarantees him $80MM over five years. It's the biggest contract of Beltre's career and the fourth biggest free agent deal of the 2010-11 offseason.
The left side of the Rangers' infield should improve when Beltre joins defensive whiz Elvis Andrus. Since Andrus became a regular in 2009, he ranks seventh among MLB shortstops in UZR/150 and Beltre ranks second among MLB third baseman for that same time period. Beltre has had his highs ('04 and '10 stand out) and lows ('01, '05, '09) at the plate, but he has been an above average hitter and defender more often than not.
Beltre joins the defending American League champions on what will presumably be the last major contract of his career (he'll be at least 36 when the deal expires). For what it's worth, Beltre has a career .306/.336/.521 line in 229 plate appearances in Texas.
Here's what it means for the others involved:
This could be the end of Young's tenure in Texas, but he won't be easy to trade and he adds value as a utility player, so the Rangers may keep him. Young, who has already proven that he can adjust to big league position switches, may have to play shortstop for the first time since 2008 and second base for the first time since 2003.
The Angels
The Angels could have used Carl Crawford and Beltre, yet they did not sign either player. While the A's and Rangers have made a number of acquisitions, the Angels have been relatively quiet, adding left-handers Scott Downs and Hisanori Takahashi.
The A's
The Red Sox
The Red Sox will obtain two top draft picks next year since they offered arbitration to Beltre, a Type A free agent, and he turned it down. One draft choice will be a supplementary first rounder and the other will come from the Rangers. It will be Texas' first rounder as long as the Rangers don't sign Rafael Soriano. If they do sign the closer, the Rays would get the Rangers' top pick and the Red Sox would get their second rounder.
Jose Bautista & Aramis Ramirez
Bautista and Ramirez are set to enter free agency after the season. They're far from perfect comps for Beltre – Bautista may end up playing right field next year – but this deal could play in their favor if they hit free agency after strong 2011 seasons at third base.
Scott Boras
Did anyone expect Jayson Werth to sign for $126MM and Beltre to sign a deal that could make him $96MM? Finding the right deal for Rafael Soriano is another major test for Boras, who has found unexpectedly big paydays for his clients so far this winter.
Photo courtesy of Icon SMI