Four years ago, Mark Reynolds appeared to be on his way towards establishing himself as one of the very best power hitters in the game by slugging 44 homers for the 2009 Diamondbacks. That effort earned him a three-year, $14.5MM contract the following Spring Training despite his record-setting 223 strikeouts. A 25-year-old third baseman with that kind of power is worth locking up.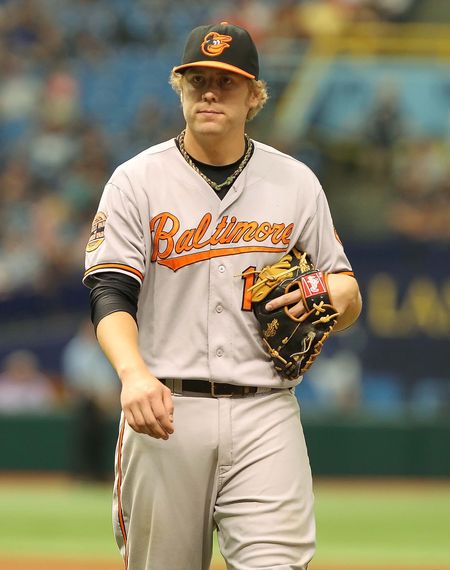 Reynolds, now 29, has since been traded to the Orioles because new D'Backs GM Kevin Towers made an effort to cut down on his offense's swings and misses. He can still hit for power (37 homers just last season), but his performance has otherwise declined and coming into Saturday he was a .218/.332/.409 hitter (101 OPS+) for manager Buck Showalter this year. Reynolds' glovework has forced him across the diamond to first base on a nearly full-time basis.
This season is the final guaranteed year of that three-year pact, which covered Reynolds' final pre-arbitration season and his first two years of arbitration-eligibility. That deal includes an $11MM club option ($500K buyout) for 2013, but because he won't have six full seasons of service time, Reynolds will not be eligible for free agency should Baltimore decide to decline the option. He'll remain under team control as an arbitration-eligible player. The O's could try to sign Reynolds to a cheaper deal – he's earning $7.5MM this season, a reasonably low base salary – or cut ties all together and non-tender him.
Power, especially right-handed power, is becoming increasingly hard to find these days. Reynolds is a one-dimensional player though, someone who will hit in the low-.200s and thus keep his on-base percentage relatively low. He's led the league in strikeouts in each of the last four seasons and has shown no signs of improving his contact skills with decreased playing time this summer. The Orioles are on the cusp of contention this season and $11MM is not chump change. They could decide to bolster their chances next year by saving cash, finding a more well-rounded player, and cutting the man with the eighth-most homers since 2008 loose.
Photo courtesy of US Presswire.