The Nationals have reached an agreement to sign Dan Haren, the team announced. The CAA Sports client obtains a one-year, $13MM deal.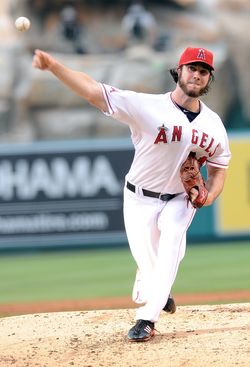 Haren hit free agency after a trade that would have sent him to the Cubs in exchange for Carlos Marmol fell through last month, with the Cubs reportedly concerned about Haren's medicals. When the Angels couldn't work out a trade, they elected to decline the right-hander's $15.5MM club option, paying him a $3.5MM buyout instead. That $3.5MM, combined with the $13MM from Washington, will ensure that Haren ends up coming out ahead overall, earning a total of $16.5MM.
After posting a 3.33 ERA in 170 games over the course of five seasons from 2007 to 2011, Haren recorded the worst full-season ERA of his career in 2012, with a 4.33 mark. If the 32-year-old is healthy in 2013, he could bounce back and be a steal for the Nats on a one-year deal, though that's no sure thing.
The Nationals' signing of Haren came as a bit of a surprise at least to MLBTR's writers — none of the eight who made picks in our Free Agent Contest predicted that the righty, who ranked 11th on our free agent list, would end up in Washington. As Rosenthal tweets, the signing figures to take the Nats out of the running for the top arms on the market, including Zack Greinke. Washington won't give up a draft pick for signing Haren, since the Angels didn't make him a qualifying offer.
Ken Rosenthal of FOX Sports first reported the agreement (via Twitter). Photo courtesy of U.S. Presswire.