Though he technically has an option on his contract, Nick Markakis seems like a virtual lock to hit the open market this coming offseason. Markakis has a $17.5MM mutual option with a $2MM buyout, but mutual options are almost never exercised. Typically, if a player plays well enough for the team to exercise the option, that means he's played well enough to beat the value of that option on the open market. Conversely, if a player doesn't feel that he can top the option's value on the open market, the team likely doesn't wish to pay him at that level.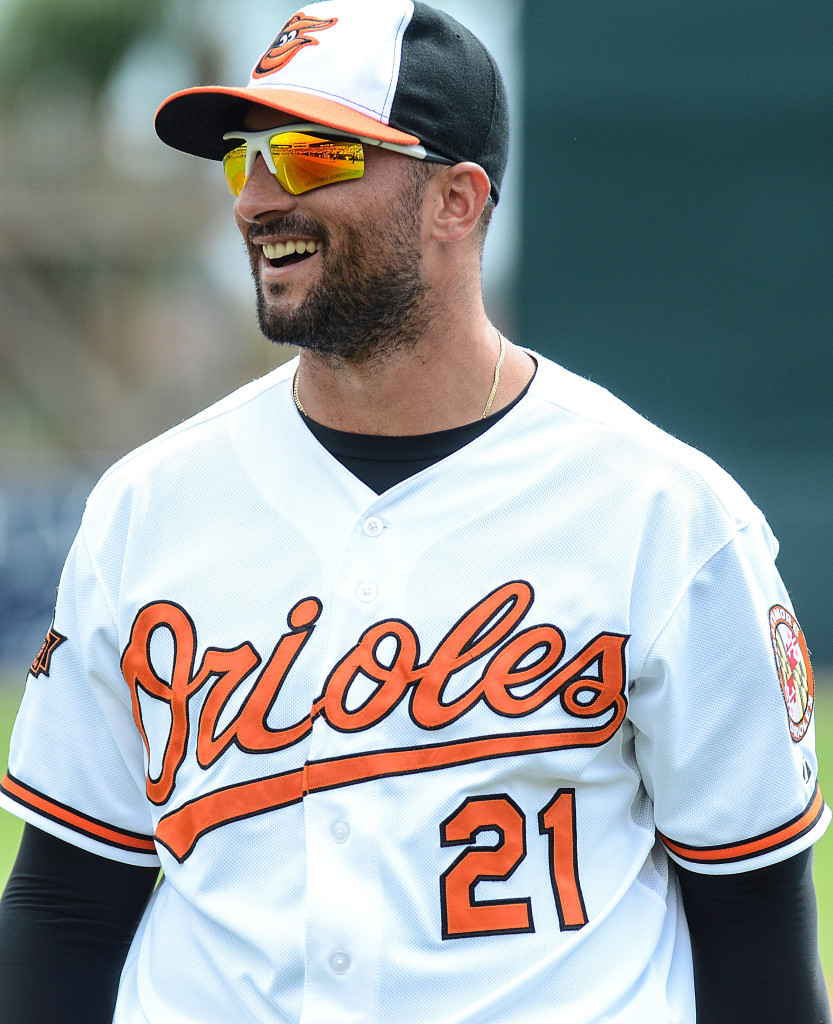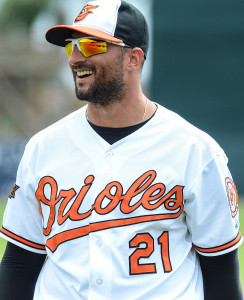 With that said, Markakis appears poised to join what will be a relatively weak free agent market for hitters and outfielders. Aside from Colby Rasmus (28 next year) and Melky Cabrera (30 next season), Markakis (31 in 2015) is one of the youngest free agent outfielders on the market. Older options like Michael Cuddyer, Nelson Cruz and Torii Hunter will be available, but each will also carry greater risk on a multi-year deal. From an age standpoint, Markakis is well-positioned.
From a performance standpoint, he's begun to erase the memory of a 2013 season that saw him bat just .271/.329/.356 — disappointing numbers for a player who slashed .295/.365/.455 from 2006-12. In this season's early stages, Markakis has upped his walk rate to 8.8 percent and is striking out a career-low 9.4 percent of his trips to the dish. Overall, he has produced a .317/.375/.414 batting line with a pair of homers and two steals. The stolen bases are noteworthy, as that pair of thefts matches the total that Markakis has posted over the past two seasons combined. Should he again become a threat to steal 10-15 bases per season, that would no doubt be appealing to teams.
Of course, Markakis's early success isn't guaranteed throughout the season, and there are likely some who doubt that he can sustain the production after a down year in 2013. It's possible, though, that Markakis was slowed last year by lasting effects from a trio of surgeries that he endured in 2012. Markakis had a sports hernia procedure that January, underwent surgery to repair a broken hamate bone that June and then ended his season with a fractured thumb that also required surgery in September.
Prior to that poor year, Markakis had posted a 117 wRC+ and 118 OPS+ over his career, indicating that he was 17 to 18 percent better than a league-average hitter. While last season marked the only time that his OPS dipped below .756 and the only time that OPS+ and wRC+ labeled him a below-average hitter, Markakis has seen a dip in power since 2010; he averaged 20 homers with a .177 ISO from 2007-09, but he's averaged 12 homers with a .125 ISO in four full seasons since.
On the other side of the coin is his defense. Markakis has a Gold Glove to his credit, but sabermetric defensive stats such as Ultimate Zone Rating and Defensive Runs Saved have pegged him as a below average fielder dating back to the 2009 season. His range has been the reasoning behind those ratings, as his arm continues to be average or better, according to each metric.
Ultimately, if Markakis continues to produce at a level that's well above the league average (as he has so far in 2014), it seems likely that clubs will be willing to overlook his rough 2013, perhaps chalking it up to a down season in the wake of several surgeries. Though that may cause some to question his durability, interested teams will be quick to note that he averaged 151 games from 2006-13 — appearing 157 games or more five different times.
Curtis Granderson was paid handsomely this offseason even after he appeared in just 61 games in his platform season. If Markakis sustains his current pace, he could well be viewed as an above-average corner bat with a few peak years remaining, even with some diminished power numbers. Markakis' name doesn't come up all that often when discussing next winter's free agent class, but a typical year for him will position the longtime Oriole for a nice multi-year deal on the open market.
Photo courtesy of USA Today Sports Images.