The Red Sox have officially announced the re-signing of Stephen Drew to a one-year deal that is reportedly worth the pro-rated portion of the $14.1MM qualifying offer. In other words, the Scott Boras client will be paid roughly $10.1MM for the remainder of the 2014 season before again being eligible for free agency.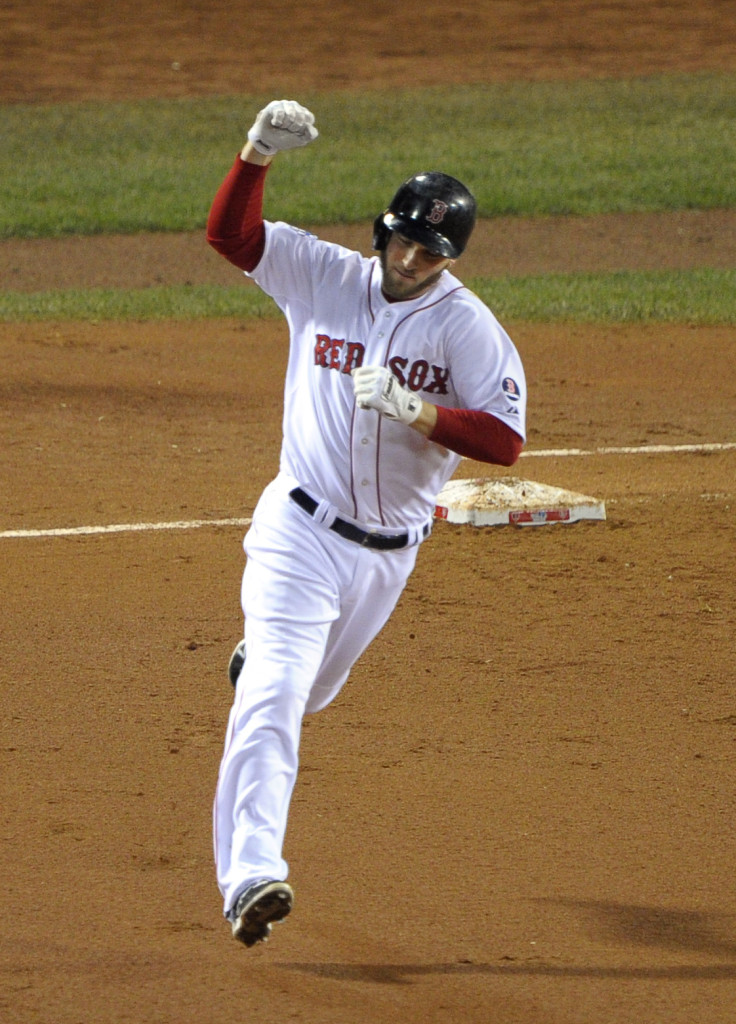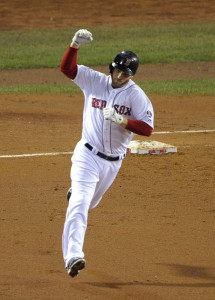 Drew's value this offseason was weighed down by a number of factors. He rejected a $14.1MM qualifying offer last November, meaning that any team (other than Boston) that wished to sign him would have to forfeit its top unprotected pick. Additionally, there were a lack of teams that were willing to spend and had a clear need for an upgrade at shortstop. The asking price of both Drew and Boras likely also weighed on interested parties.
Boston appeared to be a ready to move on from Drew and go with a left side of the infield that included Will Middlebrooks at third base and Xander Bogaerts at shortstop. However, Middlebrooks is hitting just .197/.305/.324 and is on the disabled list for the second time this season already. Bogaerts hasn't excelled with the bat as they'd hoped, hitting a solid but unspectacular .269/.369/.379. The bigger issue with Bogaerts, however, has been his glove at shortstop. Though he's made just four errors, his range has been below average, and both Ultimate Zone Rating and Defensive Runs Saved feel he's played well below-average defense.
Boston likely expected to receive a compensatory draft pick to go along with their youth movement, but the fact that Drew clearly wasn't going to sign elsewhere prior to the draft presented GM Ben Cherington with two options: sign Drew now or see him sign elsewhere while receiving nothing in return. Given the club's deficiencies on the left side of the infield, the Sox opted for the external upgrade rather than hoping that their young infielders would heal up and pick up the pace at the plate.
Drew, 31, enjoyed a nice bounce-back campaign with the Sox in 2013, slashing a solid .253/.333/.443 with 13 homers in 501 plate appearances. He played solid defense at short, per Ultimate Zone Rating (+6.7 UZR/150), though Defensive Runs Saved (-2) wasn't as big of a fan. The Red Sox loved Drew's glove at short, however (particularly in the playoffs), and his ability with the leather was enough to keep him from being platooned despite a .196/.246/.340 batting line against southpaws.
Drew will play short for Boston, Brian MacPherson of the Providence Journal tweeted yesterday, which of course means that Bogaerts will shift to third. Drew will go directly onto the active MLB roster but spend a week or more getting back up to speed in the minors, according to Nick Cafardo of the Boston Globe (Twitter links). (As Joel Sherman of the New York Post explained on Twitter, Drew has to join the active roster because he signed a major league deal.)
The team "back-channeled" with Drew over the course of the season and met with him at least once in April, tweeted Jeff Passan of Yahoo Sports. Ultimately, the signing came together within the last two days, a source told Alex Speier of WEEI.com (Twitter link).
While a pro-rated one-year deal is hardly an ideal scenario for Drew, the fact that he won't be on Boston's roster for the entire season means that he'll be ineligible to receive a qualifying offer next offseason, which should improve his chances of landing a strong multi-year deal considerably. Of course, he'll also face steeper competition on the shortstop market than he did this past offseason and will be coming off a shorter season than if he'd simply signed earlier in the year. Hanley Ramirez, J.J. Hardy, Jed Lowrie and Asdrubal Cabrera are all set to hit the open market following the 2014 campaign.
Drew is the first case of a player waiting to sign until after the start of a season to avoid a qualifying offer the following year. Kyle Lohse and Ervin Santana came close by signing in Spring Training in 2013 and 2014, respectively, and Kendrys Morales figures to wait until after the draft in order to avoid such an offer and shed the draft pick that is currently attached to his name (he rejected a qualifying offer from the Mariners).
Boras has used the troubles of Drew and Morales to voice considerable displeasure with Major League Baseball's qualifying offer system this offseason. While many will be quick to point out that Boras has a clearly biased take, MLBTR's Zach Links spoke with a number of executives earlier this spring, and even they agreed that the qualifying offer system was advantageous to teams. We at MLBTR even predicted a four-year deal was possible for Drew in spite of a qualifying offer. Morales, Lohse, Santana and Nelson Cruz are examples of additional players that have seen their value likely diminished by their attachment to draft pick compensation.
Ultimately, Drew cost himself roughly $4MM and two months of playing time in order to shed the possibility of being saddled with a qualifying offer again next offseason. If he's able to land a lucrative multi-year deal, it's still possible that he could come out ahead in the long run, financially speaking.
Ken Rosenthal of FOX Sports first reported the agreement (Twitter link), and Jon Heyman of CBS Sports tweeted the terms. 
Photo courtesy of USA Today Sports Images.