MLBTR is re-launching its Draft Prospect Q&A series this season in order to give our readers a look at some of the top names on the board in this year's draft. MLBTR will be chatting with some of the draft's most well-regarded prospects over the next couple of weeks as they prepare for the 2014 draft on June 5-7.
In a draft that's light on impact college bats, many clubs will be looking toward the high school ranks in search of adding some thump to their lineup down the road, and first baseman/outfielder Braxton Davidson of T.C. Roberson High School in Asheville, N.C., figures to be one of the top prep bats off the board in the 2014 draft.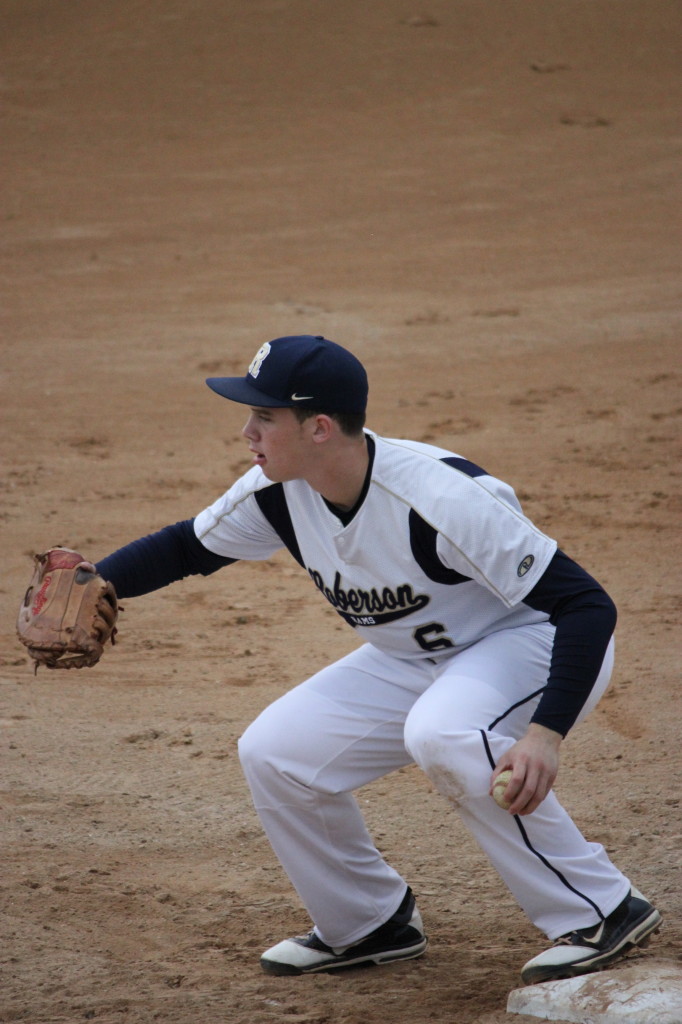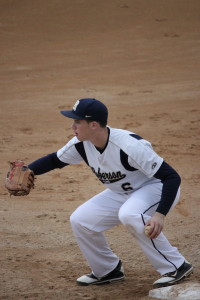 The 6'3″, 215-pound Davidson boasts a strong left-handed swing and the ability to drive the ball to all fields, per scouting reports. Both Baseball America and MLB.com rank him 36th among draft prospects, while ESPN's Keith Law is even more bullish, pegging him as the No. 16 prospect in the 2014 draft class.
Davidson's pop drew quite a bit of attention at last June's Tournament of the Stars, as noted by both BA and MLB.com in their scouting reports. He set a tournament record with three homers in four games, including one that traveled an estimated 500 feet. BA notes that improvements in his hit tool this season may have that tool ahead of his power in game action, and Law notes that he has "no wasted motion" in his swing when he's at his best.
Davidson was kind enough to take some time out of a very busy schedule for a phone interview with me and discuss improvements to his game over the past year, his defensive preferences and his close relationship with a current big leaguer…
Steve Adams: I want to start by asking if you can describe your overall game for me in your own words.
Braxton Davidson: Yeah, my overall game, I feel like I'm an advanced hitter. People say I'm a power hitter, but I believe I'm more of a hitter with power than a power hitter that can't hit. I can spray the ball all over the field. If I get my pitch, I can turn on it, hit it in the gaps for a home run or a double. I just really focus on spraying the ball and trying to make plays out in the field that help my team win whether at first or in the outfield.
SA: Is there a Major League player or multiple players that you've tried to model your game after as you've grown up watching the game?
BD: Yeah, my favorite player of all time that I saw growing up is Barry Bonds. Guy was just a freak athlete, could steal bases, could hit bombs, could throw it from the outfield. He was a playmaker. He was one of my favorites. Now, in today's game, I watch a lot of Joey Votto, Justin Morneau, Joe Mauer, Carlos Gonzalez from the Rockies. Just a bunch of left-handed hitters — Robinson Cano will spread the ball over the field, hit with power. They're just playmakers.
SA: What areas of your game do you feel like you've improved the most over the course of your senior season?
BD: Being consistent. Last year, my junior season, I struck out 25 times, I believe. My senior season I struck out only 10. So being more consistent at the plate. I lost a lot of weight — I was 230 pounds coming off the summer circuit, and I hit it hard in the weight room and got myself in shape so I could play the outfield. I really worked hard at being a better all-around player.
SA: What aspect of your skill-set do you feel is the most beneficial to helping your team win a game?
BD: My leadership. Just being positive. Trying to make plays to help the team win by getting on base, or moving the runner over — just doing your situationals right. You know, that's what really helps teams win and win championships, and that's what we all want is championships. That's really what I focus on: doing the right thing on the field and doing whatever the situation calls for.
SA: Talking about leadership, do you consider yourself more of a "lead by example" and "lead on the field" type, or are you more of a vocal leader that will step up and be outspoken?
BD: I might be a lead by example. I believe in karma, and I feel like if I try to vocalize my opinion to teammates it might come back and bite me. I don't really say much on the field. I just let my play do all the talking, and it's been successful and I'm going to keep doing what I'm doing.
SA: You were talking about your improved contact rate before. Did you make any conscious changes to your approach this year, or do you think that's just more experience coming through and getting better with more reps at the plate?
BD: This whole offseason, I worked on seeing the ball, hitting the ball and not worrying about pitches. A pitcher can have three or four pitches, and if you think about all four of those pitches at one time, you're going to get kind of messed up at the plate. So I just really tried to focus on seeing the ball, hitting the ball, and really focusing on counts. Like in advantage counts, 0-2, he's probably going to try to waste a pitch. Just be careful in advantage counts, try to get back into the count, get a fastball and don't miss it. That's really my approach at the plate, and this season and offseason, it's what I worked on.
SA: Has hitting the ball to all fields always come naturally to you, or is that something you've developed more later in your career?
BD: It's kind of developed a little bit recently, just because once I committed to North Carolina, my dad was like, 'You've got to work on spreading the ball all over the field so you can get more recognition from professional scouts.' That's just something that we've worked hard on for the past two or three years, just being able to hit to the other side of the field and hitting with some authority, not just little dinkers. Driving it to the gaps, hit bombs, you know. That's what we really worked on the past couple years, maintaining on keeping your front shoulder on it and just hitting it up the middle and to the other side of the field.
SA: You've played the outfield and first base. Are you equally comfortable at each of those positions?
BD: Yes. The past two years I've played a lot of outfield for my travel team and school ball. I played first base growing up from little league until now. I feel like first base comes naturally, but outfield is fun. It's kind of new. I've still got a lot learn, but I feel I'm pretty good for the amount of time I've been playing that. So yeah, they're about equally the same.
SA: Do you see yourself playing one or the other long-term, or are you open to either one?
BD: Either one. If I end up not playing the outfield, I'll be perfectly fine at first. If I don't play first, I'll be happy playing in the outfield. I feel like if I play in the big leagues for a long time, like Albert Pujols — 10-plus years — I will eventually move to first base because I won't be able to move as well as I did when I was younger, of course. If a team wants to put me — wherever they want to put me, I'm going to play. As long as I'm in the lineup hitting, that's fine with me.
SA: I did see a scouting report that said you've been clocked in the 90s off the mound before. Did you ever give any serious thought to pitching, or have you always had the mindset that you're a hitter and you want to be out there every day?
BD: Yeah, my mindset is that I want to play every day. I really didn't start throwing hard until my junior year. Growing up, I didn't throw much. I kind of rested my arm … I never really thought of myself as a pitcher, I thought of myself as a thrower. I just throw the ball hard. I didn't ever work on it, I just threw it.
SA: I know you've had a lot of pretty high draft picks come out of your school — Cameron Maybin in the first round in 2005 and Chris Narveson went in the second round in 2000. Can you talk a little bit about the program you came from and how it prepared you for professional baseball?
BD: Yeah. The program at T.C. Roberson is one of the best the state, if not the best in the state, and one of the best in the country, just for the tradition that we have. Our coach, Eric Filipek, puts together a really, really tough schedule just so that we'll be ready for anything that comes our way. We don't play cupcakes. That doesn't help you become a better player. I feel like the tougher the competition, the more you're going to step up your game. By the foundation that Cam, and Chris Narveson, Darren Holmes and Justin Jackson and all these guys have set, has made T.C. Roberson one of the best baseball programs around. Everybody wants to beat us, I feel like, and we want to beat everybody else so the best of the best come and play us, which steps up our competition level.
SA: Have you ever had a chance to talk with Maybin or Narveson or any of those guys that have come out of your high school about their journey from being drafted to making the Major Leagues?
BD: Yeah, I talk to Cam a lot. He's kind of like an older brother to me. His dad and my dad are good friends. They've known each other for awhile. I grew up watching Cam play in high school, and he's a great dude. He said once you get into pro ball, it's a grind. You're playing every day. You've got people that want to to take your spot. … He just gives me advice like, 'Keep working hard,' and 'Never lose hope of your dreams.' My dream is to play in the big leagues. Cam's just a great guy. He'll do anything in the world for anybody. I was talking to him earlier today, actually, and he just wanted to make sure how the process was going. He keeps in touch with me, and I really appreciate that, him being like an older brother and keeping me in check.
SA: Last question I'm going to ask is if you've figured where you're going to be and who you're going to be with on Draft Day.
BD: Yeah we — my family and I — we're going to invite a bunch of friends and family over to this little steakhouse at home. Good food, bunch of TVs there. We're going to set up, bring a lot of people and just have a good time watching the draft. Stuff like this only happens once or twice — once if you go out of high school, twice if you go to college. I'm just excited and blessed to be in the situation I am today.
Photo courtesy of Kathryn Sizemore/Golden Fleece Media.