1:06pm: Zimmer and the Indians agreed to a $1.9MM bonus, Hoynes tweets.
12:52pm: The Indians have signed first-round pick Bradley Zimmer for an estimated $2MM signing bonus, reports Paul Hoynes of the Cleveland Plain Dealer (on Twitter). Zimmer's draft slot, No. 21 overall, carried a value of $2,008,100, according to Baseball America. The Indians have announced the signing as well (also on Twitter).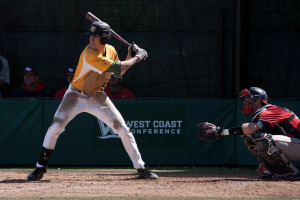 Zimmer, the younger brother of Royals prospect (and former No. 5 overall pick) Kyle Zimmer, was thought to be one of the best college bats in this year's class. The University of San Francisco center fielder ranked 10th on MLB.com's Top 200 list, 12th on the Top 100 of ESPN's Keith Law and 14th on Baseball America's Top 500 list. Zimmer batted a whopping .368/.461/.573 for the Dons this season, batting third early in the year and eventually batting leadoff. He hit seven homers, seven triples and 10 doubles, and he also stole 21 bases and walked nearly as often as he struck out (31 walks, 34 strikeouts).
Zimmer draws praise for his hit tool, above-average arm and athleticism, with many scouts expecting more power to come as he matures. While he's played center field in college, some have wondered if his size — he's listed at 6'5″, 205 pounds — will eventually push him to an outfield corner. Shortly before the draft, I had the opportunity to talk with Zimmer as part of MLBTR's Draft Prospect Q&A series, and we discussed his approach at the plate, his growing power and who would win in a showdown between him and his brother.
Photo courtesy of the University of San Francisco Athletics department.