The Angels' farm system hasn't won much praise recently, but it seems to have produced a hit in Kole Calhoun. The outfielder sped through the minors despite a relatively modest pedigree (he was an eighth-round pick as a college senior in 2010), skipping Double-A and making it to the big leagues in two years. Last season, in his first extended shot in the Majors, he hit .282/.347/.462 in 222 plate appearances, and this year he's proven that was no fluke, hitting .294/.349/.485 so far. Offensively, Calhoun combines high batting averages with good power, and he also provides reasonable baserunning and corner outfield defense.
Since he's already nearly 27, Calhoun's opportunities to cash in on his early-career success might be somewhat limited. He can't become a free agent until the 2019-2020 offseason, by which point he'll be 32. With so much time remaining before free agency, and after receiving a very modest $36K signing bonus out of college, it would probably behoove Calhoun to consider the security of a long-term deal. A pre-free agency extension might represent the best chance for Calhoun and his agent, Page Odle, to land a big contract.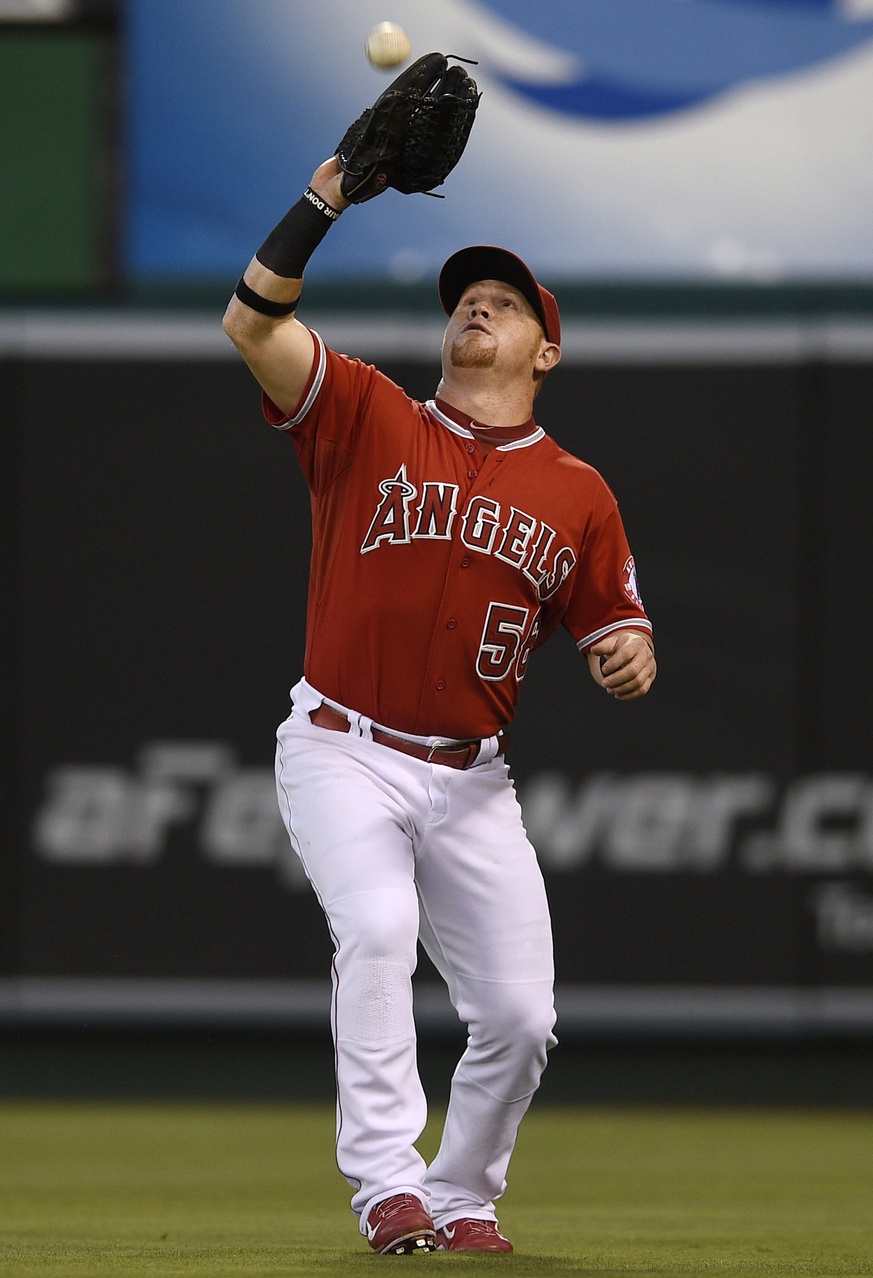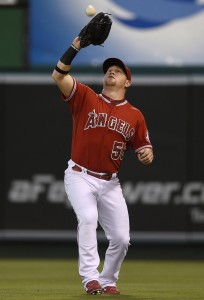 Given that the Angels already control what are likely to be Calhoun's prime years, an extension need not be such a priority for them. And since he isn't exceptionally athletic and already plays corner outfield, betting on him continuing to be productive well into his thirties seems excessive, from the Angels' perspective. Signing Calhoun to an extension would, however, have the benefit of controlling his arbitration salaries while possibly also giving the Angels options to control a year or two more than they do now.
Extensions for players with between one and two years of service time used to be somewhat rare, but they've become increasingly common since Paul Goldschmidt and Anthony Rizzo signed deals in Spring 2013. Via MLBTR's Extension Tracker, seven players with between one and two years of service have agreed to extensions this year: Julio Teheran, Andrelton Simmons, Jose Quintana, Starling Marte, Yan Gomes, Jedd Gyorko and Sean Doolittle.
Since Marte is an outfielder, his six-year, $31MM deal (which also includes two options) is the most obvious precedent that might guide a long-term deal for Calhoun. Before that, the last extensions for outfielders with between one and two years of service time were those of Jose Tabata (2011) and Denard Span (2010). Both contracts are now too ancient to really matter, with contracts for players like Simmons and Freddie Freeman reshaping the extension landscape since then.
The problem with using Marte's deal as a precedent, though, is that a Calhoun contract would have a slightly different purpose. Marte was a toolsy, high-upside 25-year-old at the time of his deal, so for the Pirates, his contract was about retaining him long term. Calhoun is older and may have already reached his upside. On the other hand, his offense-heavy profile is more likely than Marte's was to get him paid in arbitration. Therefore, we might expect a Calhoun contract to be a bit shorter than Marte's, and perhaps a bit less option-heavy. We might also expect Calhoun to make more than Marte in his seasons of arbitration eligibility.
The possibility of Calhoun becoming a Super Two player following the 2015 season is also a factor. Calhoun entered the 2014 season with 130 days of service. This year's projected Super Two threshold is two years and 128 days of service time, which means Calhoun could end up on either side of the line. Quintana had one year and 133 days of service when he signed his extension before the season, and his contract with the White Sox contains a clause that pays him an extra $5.5MM if he becomes Super Two eligible. Perhaps a Calhoun extension could include a similar clause.
Of course, Super Two eligibility would not affect Calhoun's free agency timeline. A five-year deal (beginning in 2015) with one team option might make sense for both Calhoun and the Angels — such a deal would buy out all of Calhoun's pre-free-agency seasons while giving the Angels the rights to his first season of free agency eligibility. Calhoun would become eligible for free agency as a 33-year-old at the latest, potentially giving him another shot at a multi-year deal if he continued to hit.
Given that the Angels already control one or perhaps two of those five years at the league minimum, the total guaranteed figure for a Calhoun extension need not be huge. Marte will make $21MM over the course of his contract if one leaves aside the last guaranteed year (including his signing bonus and a $2MM buyout on his option in 2020). Calhoun might get a little more than that guaranteed over a five-year deal if he is not Super Two eligible (including a buyout on the Angels' option for a sixth year), perhaps with a clause bumping his contract to $27MM-$30MM if it turns out he is.
Photo courtesy of USA Today Sports Images.