Russell Martin's current two-year, $17MM deal, which remains the largest free-agent contract in Pirates history, received mixed reviews when it was signed. Now, though, it's clear the deal was a coup for the Bucs, and Martin's impending free agency raises fascinating questions about how to balance his unusual skill set and the lack of impact catchers on next offseason's free agent market against the worrisome aging patterns of backstops in their thirties.
Martin was a key to the Pirates' breakout 94-win season in 2013. He hit a modest .226/.327/.377, but he still contributed 4.1 fWAR thanks to his exceptional defense, and he may have added a bit of value even beyond that thanks to his well regarded pitch framing. This season, he might be even more helpful despite missing time with a hamstring strain — his .417 OBP so far this season is an amazing 107 points above league average, and his defense again grades very well, with 9 Defensive Runs Saved above average so far.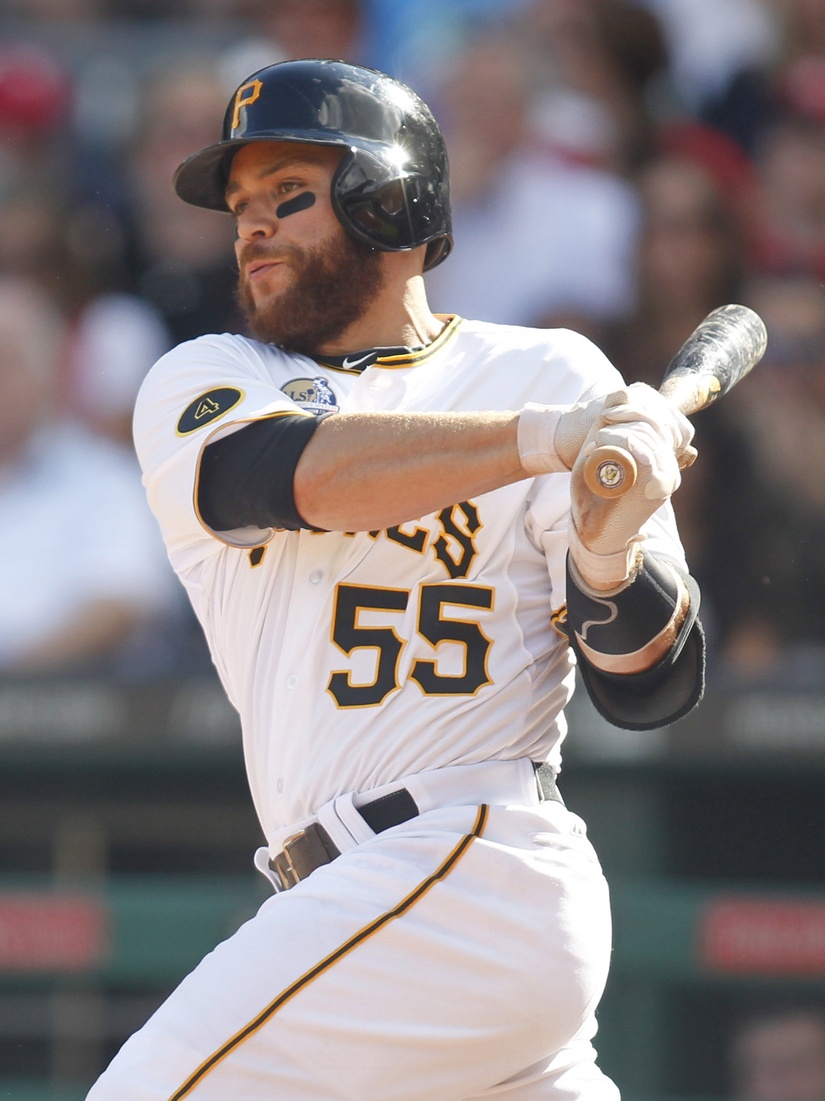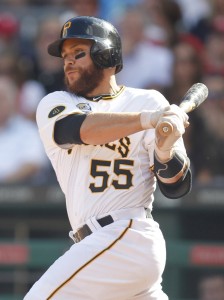 Martin's excellent performance in 2014 couldn't be better timed. Now that Kurt Suzuki has signed an extension with the Twins, there won't really be any other starting catchers on the free agent market, unless one counts players like Geovany Soto or A.J. Pierzynski. Teams like the Dodgers, Rockies and possibly Blue Jays or Cubs would all make some degree of sense as potential suitors for Martin, and the Pirates would surely love to have him back at the right price, so the market for him should be robust.
Dollar figure and contract length are always important considerations for free agents, but in Martin's case they're even more crucial than usual. Neal Huntington has already implied that the cost-conscious Bucs aren't likely to be serious bidders, even though it's a steep drop from Martin to presumptive 2015 starting catcher Tony Sanchez. A team like the Rangers might be unwilling to block a terrific catching prospect in Jorge Alfaro by signing Martin to a lengthy contract, and therefore could simply settle on Robinson Chirinos until Alfaro is ready. The same goes for the Red Sox, who have Christian Vazquez at the big-league level and Blake Swihart on the way.
Then there's the more general problem of how to value an aging catcher. Martin will be 32 in February, and aging patterns for catchers that age are brutal, to put it mildly. Recent history is full of good starting catchers who struggled to maintain their value into their thirties, like Kenji Johjima, Ramon Hernandez and former Pirate Jason Kendall. Others, like Charles Johnson and Michael Barrett, fell off the table at an even younger age than Martin is now. Brian McCann, who's signed to a five-year contract and who's even younger than Martin, might end up providing another cautionary tale. Martin is a unique player with good conditioning habits, and his defense should give him value even if his offense falters, but history isn't on his side.
On top of that, Martin's remarkable .290/.417/.391 2014 season likely wouldn't be sustainable even if he were younger. After five straight years of a BABIP of .287 or lower, his BABIP is .354 this season. Martin's excellent plate discipline is legitimate, but his batting average is more likely to be something like .240 or .250, rather than .290, going forward.
These warning signs will be perfectly clear to most teams, and it's likely that whoever signs Martin will be hoping to get good value at the start of the contract, with that value declining sharply as the contract progresses. It's tough to find precedents for a Martin deal, since few catchers sign long free-agent deals, but he should be able to receive at least three years, and perhaps four, at north of $10MM per season. Barring an injury down the stretch, he'll surely be in line for more than the three years and $26MM Carlos Ruiz received from the Phillies last year, but far less than the five years and $85MM McCann got.
The Ruiz contract suggests Martin will get a hefty payday, although Jarrod Saltalamacchia's recent deal points in the other direction. Saltalamacchia posted 3.6 WAR last season before hitting the market as a 28-year-old and only got $21MM over three years, even though the Red Sox didn't extend him a qualifying offer. For Martin, a three-year deal in the range of $12MM-13MM per season might make sense, or possibly a four-year contract worth slightly less per season. Martin could also try for a higher average annual value by taking a two-year deal, although, given his age, he probably has incentive to prefer more seasons and more guaranteed money, since he's not likely to get another big contract after this offseason.
One can see, then, why a return to the Pirates appears so unlikely — the Bucs were unwilling to extend a $14.1MM qualifying offer to A.J. Burnett last season, explaining that their budget made it difficult to build a competitive team while committing so heavily to one player. It's difficult, then, to see them committing to pay a similar annual salary to a player for three or four years, particularly when getting little from that player at the end of the contract could be disastrous for them. The Burnett situation also raises questions about whether the Pirates will extend Martin a qualifying offer after the season, potentially affecting his market. They will probably have a stronger incentive to do so with Martin than they did with Burnett, given that there's less of a chance Martin would accept.
Less thrifty teams would likely have fewer concerns than the Pirates would, and might also be more inclined to pursue Martin because of his perceived value even beyond his peripherals — he's widely regarded as a thoughtful player and leader who's helpful with pitchers. The most likely outcome (although it's far from certain at this point) is that Martin winds up with a three-year deal from a bigger-payroll team.
Photo courtesy of USA Today Sports Images.