9:27am: Arizona has announced via press release (in a somewhat oblique manner) that Towers has been removed from the general manager position.
The club says that it will open a search for a new GM, with the interview process beginning this week. "Any additional changes within the Baseball Operations department will be decided upon jointly" between LaRussa, President and CEO Derrick Hall, and the new GM, according to the announcement.
Meanwhile, Towers has seemingly not been fired, per se. The team says that he has been offered another position within the organization, and is considering the opportunity. In a prepared statement, LaRussa says that Towers "would like to see who the general manager is before making his own decision."
1:56am: The Diamondbacks have fired general manager Kevin Towers, sources tell Nick Piecoro of the Arizona Republic. Towers becomes the second NL West GM to be dismissed during the 2014 campaign, as Padres GM Josh Byrnes was let go earlier in the summer.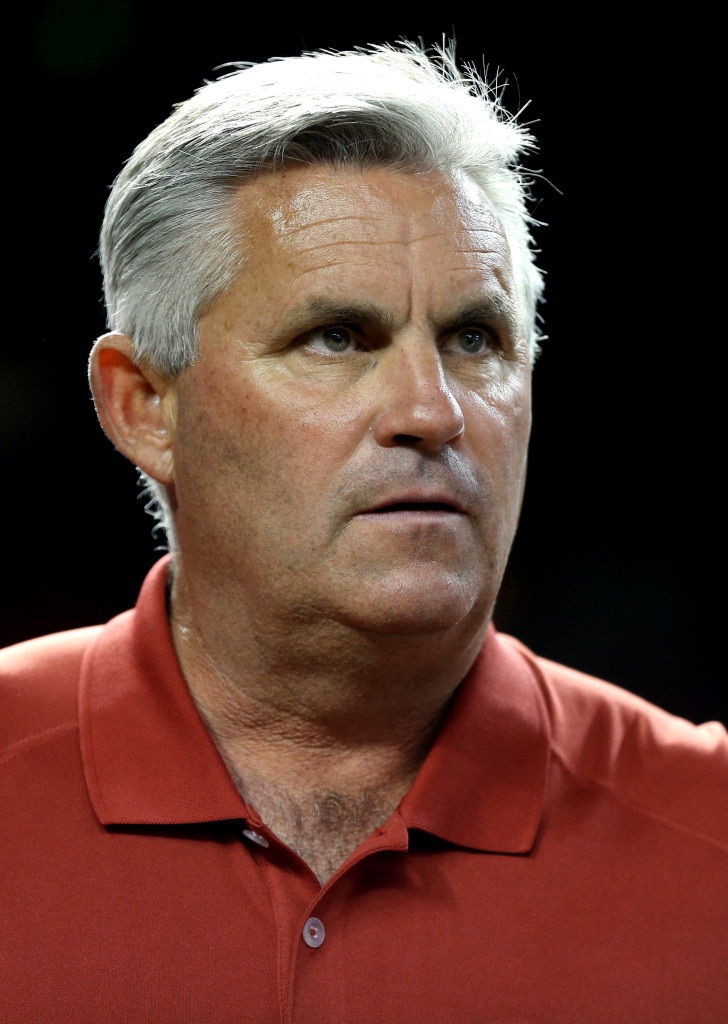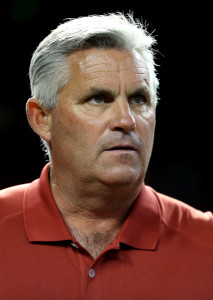 Towers, who has been in the GM's chair for Arizona since succeeding interim GM Jerry Dipoto (now GM of the Angels) back in 2010. His job security has been questioned over the course of the season given the Diamondbacks' dismal performance, which will result in their third consecutive season without a playoff appearance.
Earlier this season, the Diamondbacks hired Tony La Russa to serve as the club's Chief Baseball Officer — a position that was created in order to analyze and oversee the club's decision-making process. That move prompted many to speculate that Towers' days with the organization could be numbered, which does appear to be the case, as Piecoro hears that an official announcement on the move will be coming in the morning.
Few of the moves that Towers has made in recent seasons have panned out well. This past offseason, he dealt center fielder Adam Eaton and left-hander Tyler Skaggs in order to acquire Mark Trumbo from the Angels — a move that he felt was necessary to address a lack of power from the team's corner outfielders. However, the move came just a season after Arizona dealt Justin Upton (and Chris Johnson) to the Braves in exchange for what most believed at the time to be an underwhelming package of Martin Prado, Randall Delgado, Brandon Drury and Zeke Spruill. The Trumbo acquisition, however, was just one attempt at bringing a power-hitting corner bat back into the organization, as Towers also inked Cody Ross to a three-year, $26MM pact that has been a negative for the organization.
Prado was signed to a four-year, $40MM extension before playing so much as a game with the D'Backs, but that contract looked questionable at best just 18 months later when he was dealt to the Yankees in exchange for power-hitting prospect Peter O'Brien. The team also received little in exchange for right-hander Ian Kennedy — left-handed reliever Joe Thatcher, relief prospect Matt Stites and competitive balance (Round B) draft pick — and then watched Kennedy go on to have a strong rebound in his first full season with San Diego.
Towers' trade of Trevor Bauer in a three-team deal that netted Didi Gregorius — a light-hitting but defensively gifted shortstop — was also the source of scrutiny, though Gregorius still looks to have some promise. The D'Backs seemed dissatisfied with Bauer's behavior, and he wasn't the only player whose demeanor didn't sit well with management. The Diamondbacks reportedly allowed players' laid back personalities to fuel multiple transactions, including the aforementioned trade of Upton.
Ultimately, while Towers' tenure had its bright spots — the five-year, $32MM extension signed by Paul Goldschmidt looks tremendous for the D'Backs at this point — his run as GM appeared to consist of more moves that served as steps backward than moves that provided a foundation for on-field success.
It's been speculated that Towers, if dismissed by the D'Backs, could return to San Diego in an advisory capacity, though Padres officials denied on multiple occasions that they'd had any conversations with Towers regarding the potential move. Now that he is on the market, Towers will obviously be free to explore a new post with the Padres or any other club.
Looking ahead for Arizona, LaRussa has only begun the work of turning things around. He still has to decide on the fate of manager Kirk Gibson, who was serving as interim manager when Towers was hired but was ultimately awarded the full-time job. And more importantly, LaRussa will presumably spearhead a search for a new general manager to work under him. It remains to be seen what kind of timeline the club will work under, but there should be sufficient time to install a new GM before the offseason kicks into gear if that is the intention.
Photo courtesy of USA Today Sports Images.