In two years, Chase Headley has gone from an MVP candidate to an afterthought, regressing from .286/.376/.498 in 2012 to .250/.347/.400 in 2013 to .238/.315/.363 this season. In July, Headley finally left San Diego behind, heading to the Yankees for infielder Yangervis Solarte and pitching prospect Rafael De Paula. Solarte is a solid, cost-controlled player, and De Paula a reasonable pitching prospect, but the return the Padres got when they traded Headley shows that his value isn't nearly what it once was — the Yankees had signed Solarte to a minor league deal just months earlier.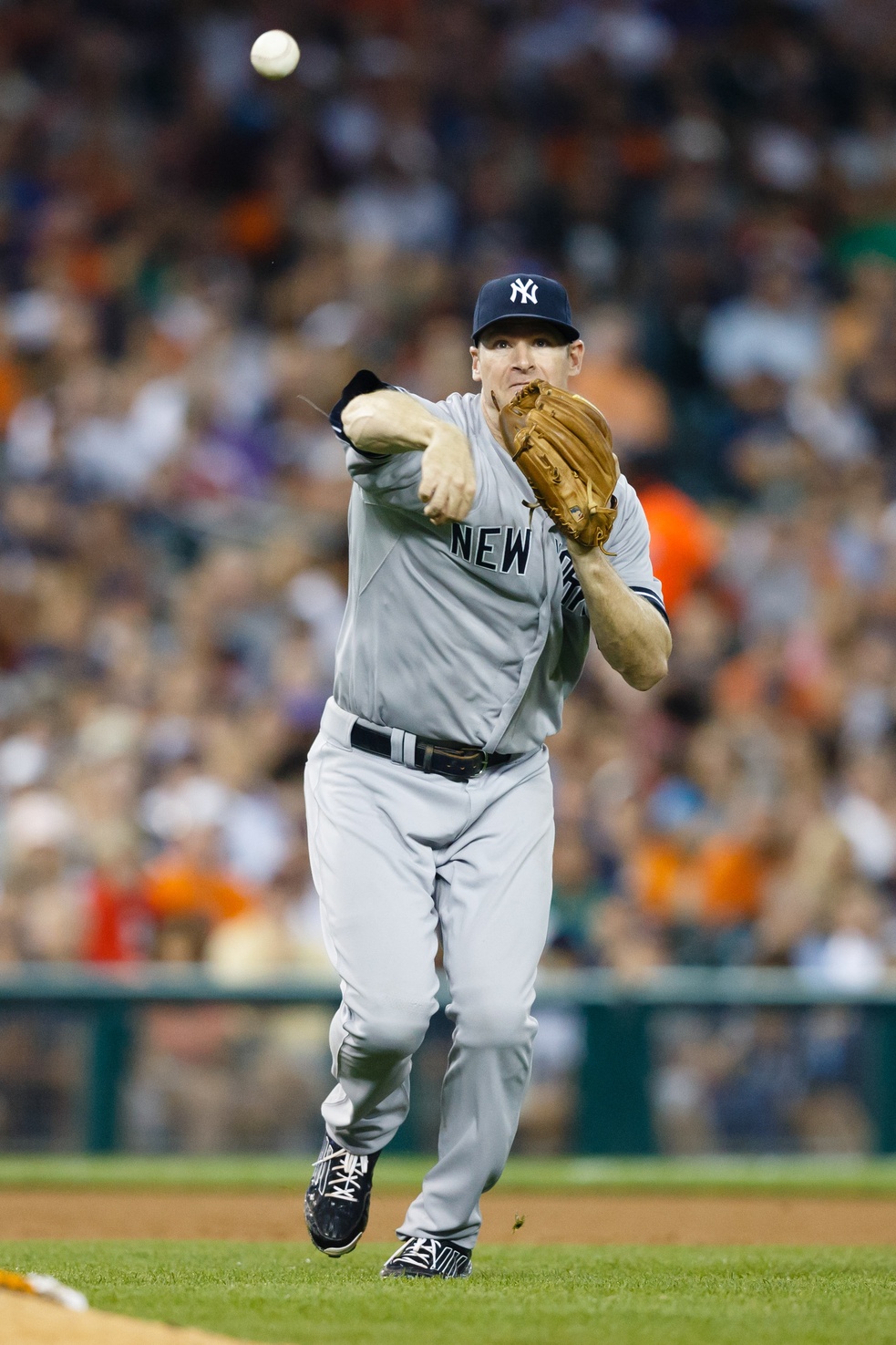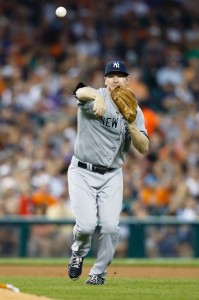 Still, Headley is an important free agent, and he and his representation at Excel Sports Management might be able to negotiate a surprisingly good contract, given a number of factors that will be in their favor this offseason. Even when Headley struggles to hit, he provides good value thanks to his glove at third base, which routinely ranks among the best at his position. UZR rates Headley as about 43 runs above average at third over his career, including 16.2 runs above average this year. Due to his defensive chops and the tough offensive environment in San Diego, Headley has always posted strong fWAR numbers, rating as 3.5 wins above replacement in 2013 and 3.2 this season. His 2014 fWAR puts him in the same neighborhood as players like Evan Longoria, Edwin Encarnacion and Nelson Cruz, even in a season in which Headley is perceived as being a disappointment.
On top of that, Headley, like many other free agents, will have the benefit of a weak free agent hitting class. Headley, Pablo Sandoval and possibly Aramis Ramirez (who has a mutual option) will top a fairly good group of third basemen, with the possibility that Hanley Ramirez could market himself as a third baseman as well. Elsewhere, Cruz, Russell Martin and Melky Cabrera headline a class of hitters so weak that the Red Sox, for example, already appear to have tried to remake their 2015 offense by doing their shopping during the season (acquiring Rusney Castillo, Yoenis Cespedes and Allen Craig) rather than waiting until it's over. Any team trying to improve its collection of position players will have a rough time this offseason.
That Headley did not sign a pre-free agency extension with the Padres could also work in his favor. Early-career extensions have enabled many ballplayers to mitigate risk and make millions early in their careers, but Headley and the Padres never agreed on one, perhaps in part because he was already into his arbitration seasons by the time he broke out in 2012. As a result, he'll hit free agency as a 30-year-old. With free agents getting older and older, a young-ish free agent like Headley should be able to do relatively well. That's not to say he's low-risk — Shin-Soo Choo and Brian McCann were around the age Headley is now when they signed free agent contracts last offseason, and one year in, neither of those deals look good. But all things considered, it's better to sign a 30-year-old than a 34-year-old.
Both Ramirezes — Aramis and Hanley — have had trouble staying healthy, and Aramis' advanced age suggests that's not likely to change. Sandoval has been more durable, but given his physique, that might not continue. Headley, meanwhile, has had his own health issues, with a broken thumb, calf strain and a herniated disc in his back included in his list of medical troubles the past couple years. He's generally been able to stay on the field and provide value despite them, however.
Headley will also have an edge on his third base free agent competition in that the Yankees will not be able to extend a qualifying offer, since they traded for him this season. Sandoval and both Ramirezes will be eligible for qualifying offers (depending on the results of Aramis' mutual option), and the markets for any of those players would be diminished somewhat if they declined them. Sandoval and Hanley Ramirez are somewhere near that awkward point where they're clearly worth qualifying offers but not worth so much that qualifying offers won't harm their value. For a Robinson Cano-type player, the qualifying offer is little more than a blip on the radar, but there isn't anyone in this winter's entire class of free agent hitters for whom that's the case.
Sandoval and Hanley Ramirez are too good for the qualifying offer purgatory Kendrys Morales and Stephen Drew endured last year, but there will likely be teams for whom Headley's lack of qualifying offer issues will make him a strong alternative. And, of course, there's no guarantee that Sandoval will be on the market at all — the Giants signed Hunter Pence to an extension near the end of last season, and it's not out of the realm of possibility that they could do the same with Sandoval.
Headley's combination of defensive skill and relative youth, perhaps along with the perception that he still has offensive upside (his .286/.376/.498 2012 season in PETCO Park is too recent to be dismissed completely), make him a good bet to receive a contract of two or perhaps three years. It's also not impossible that he could opt for a one-year deal, hoping to produce at 2012 levels next season before hitting the free agent market again. If the Giants and Brewers fail to retain their current third basemen, Headley could be a possibility for either team. The Tigers or Astros could also make sense.
Photo courtesy of USA Today Sports Images.