A year ago, Melky Cabrera's value was at its nadir. After a PED suspension cut short his 2012 breakout season with the Giants, and after he left the team under bizarre circumstances, Cabrera became a free agent and landed a relatively meager two-year, $16MM deal with the Blue Jays. He then began that deal by hitting a disappointing .279/.322/.360 in his first year in Toronto, then had surgery in September to remove a benign tumor from his back.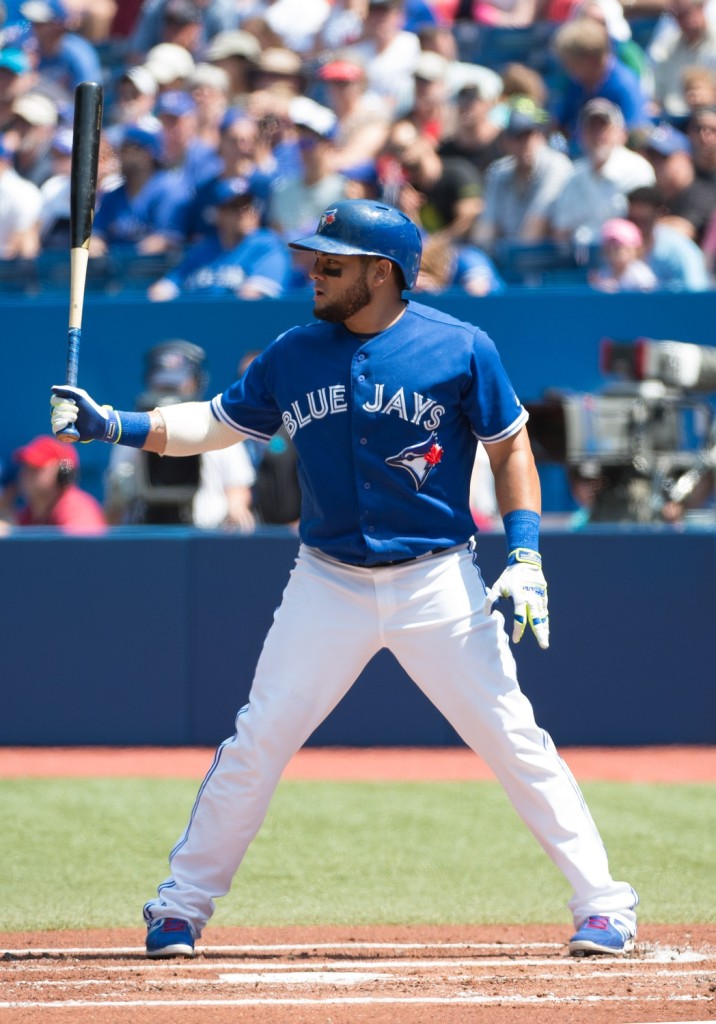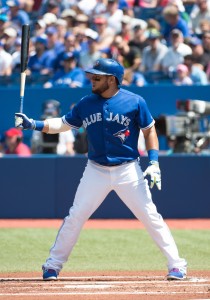 Since then, though, a healthier Cabrera has improved his bargaining position, hitting a much better .301/.351/.458 in his walk year and emerging as one of the better hitters available in a very weak free agent class. Perhaps even more importantly, he's another year removed from his PED troubles, and his good season, along with even better seasons from Jhonny Peralta and Nelson Cruz, might suggest that teams this offseason will be less wary of suspended players than they have been in the recent past.
Cabrera now is out for the rest of the season with a fracture in his right pinky, an injury that could have some effect on his market as a free agent. He's had surgery and should be ready for spring training, although the injury could theoretically have a lingering effect on his power.
Still, Cabrera is likely to get a sizable deal, given the weakness of the outfield market. Rusney Castillo has already signed with the Red Sox, and there's another Cuban outfielder, the very promising Yasmany Tomas, who's currently waiting to be declared a free agent. There's also Cruz, who will be coming off a very good offensive season but is already in his mid-thirties and has significant defensive limitations.
After that, there's Cabrera, and then a significant drop-off. The best remaining outfielders are the aging, injury-prone Michael Cuddyer; the defensively challenged Michael Morse and Josh Willingham; and light-hitting types like Nori Aoki and Emilio Bonifacio. There will also be Colby Rasmus, a 28-year-old who has hit well at times and can play center field, but who was recently benched by the Jays. And the market could also include players like Nick Markakis and Alex Rios, depending on the statuses of their options.
Leaving aside Tomas, there isn't anyone on the outfield market who's better rounded than Cabrera, even if one counts his PED past as a strike against him. Unlike Cruz, Morse or Willingham, he isn't a terrible fielder (although he isn't a great one, either). Unlike Aoki or Bonifacio, he has power. Unlike Cruz and Cuddyer, he's still relatively young, at 30. And unlike Rasmus, he isn't a complete question mark. The outfield market is full of dubious options. Teams considering punting on the left field position in order to upgrade their offense elsewhere won't have much to work with, either.
Even better for Cabrera, there could be plenty of teams on the prowl for a corner outfielder this offseason. The Astros, Athletics, Mariners, Mets, Orioles, Phillies, Reds, Twins and White Sox could all make some degree of sense for Cabrera, depending on how the rest of the market shakes out. Cabrera has said that he wants to return to the Blue Jays, and a return to Toronto might be a good fit as well. The Jays have Jose Bautista in right, and assuming Rasmus departs, they'll probably soon have top prospect Dalton Pompey as their regular starter in center. But they don't have a stellar option in left field.
Given Cabrera's performance, a potentially vigorous market and the Jays' own need for an outfielder, extending Cabrera a qualifying offer seems like an obvious decision. Such an offer should help the Jays limit other teams' interest (particularly from teams like the Mets and Reds, who currently look to have two of the first unprotected picks in next year's draft), and could lead to some sort of multiyear agreement for him to remain in Toronto.
As long as teams aren't worried about the lingering effects of his hand injury, Cabrera's representatives at the Legacy Agency should be able to swing at least a three-year deal. Last month, Brendan Kennedy of the Toronto Star polled various agents who suggested he could get anywhere from $36MM to $45MM over a three-year deal, meaning that the three-year, $39MM deal Shane Victorino received from the Red Sox before the 2013 season might be a precedent. A four-year deal might also be a possibility, with Cabrera's camp possibly pointing to last offseason's contracts for Curtis Granderson and Peralta.
Photo courtesy of USA Today Sports Images.