OCTOBER 1: After last night's difficult loss, Dunn said he still intends to retire but did not slam the door shut entirely, as MLB.com's Jane Lee tweets. "That's it probably," he said.
SEPTEMBER 1: Dunn kept the door slightly open for a 2015 return, telling Susan Slusser of the San Francisco Chronicle (Twitter link) that he only said he will "probably" retire following the season.  He has no intention of continuing his career to chase the 500-homer mark unless he's on a contending team.
AUGUST 31: Adam Dunn says he will retire after the season, Bruce Levine of 670theScore.com tweets. The news comes in the wake of the slugger being traded to Oakland, and comes as no great surprise — he's in the last season of his $56MM contract, and he's discussed the possibility of retiring before.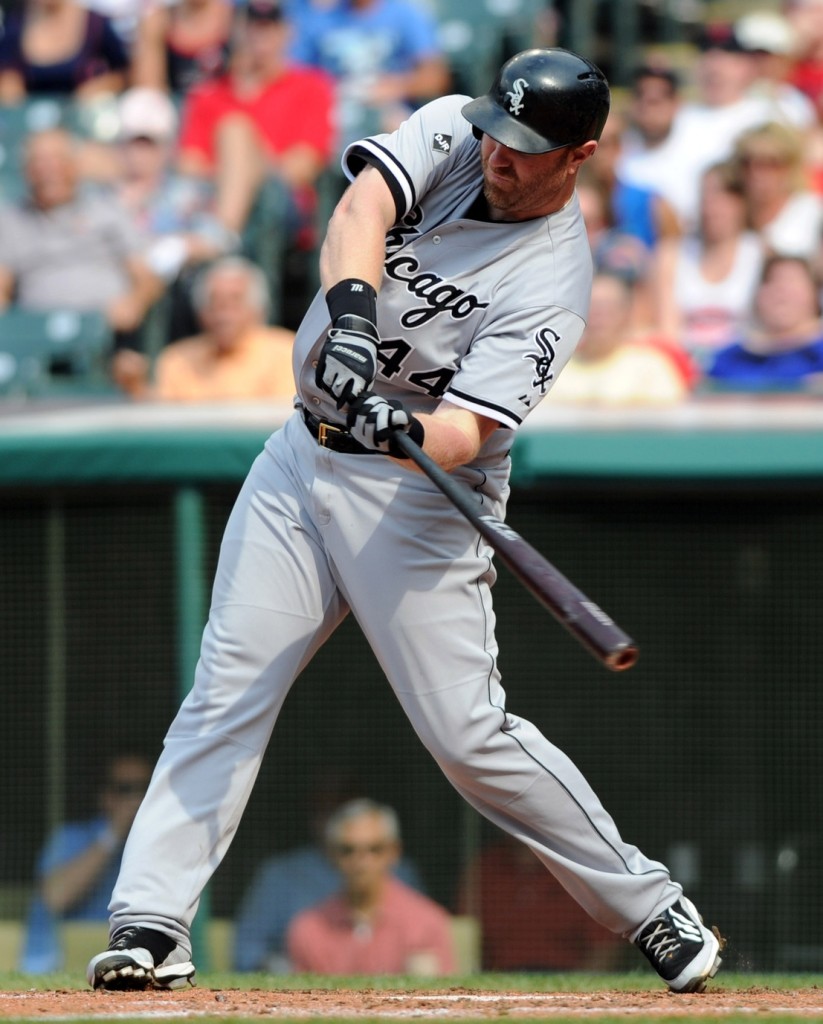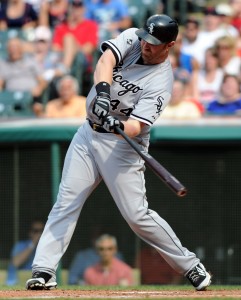 He's also 34, and his best days as a player seem to be behind him. He remains a prolific power hitter, with 20 home runs in 435 plate appearances this year, and he's always drawn more than his share of walks. But his batting average has fallen to very low levels — he hasn't batted above .220 since 2010. And his defense, while never good, has gotten so poor that he's a liability anywhere other than DH, even considering his obvious offensive skills.
Nonetheless, Dunn will leave behind an impressive body of work, and his extreme homers/walks/strikeouts offensive game makes him an historically unique player. He has 460 career home runs (good for 36th all-time), including at least 38 in seven consecutive seasons from 2004 through 2010. He's also drawn an impressive 1,311 walks in his career, fourth among active players (behind Bobby Abreu, Jason Giambi and Manny Ramirez). Of course, he's been one of the game's most frequent strikeout victims — five of his seasons are in the top 20 all time in strikeouts, and he ranks third all-time in whiffs, behind Reggie Jackson and Jim Thome.
Dunn made his mark on Major League pitching immediately, finishing fourth in NL Rookie of the Year voting in 2001 (despite only playing half the season in the bigs) and emerging as a poster boy for the sabermetric movement with his "Three True Outcomes" (homers, walks and strikeouts) offensive style. He then blossomed into one of the game's most feared power hitters as an outfielder and then a first baseman with the Reds, Diamondbacks and Nationals.
Photo courtesy of USA Today Sports Images.