Though he's spent much of his career in the shadow of perhaps the greatest closer of all time, Mariano Rivera, Yankees right-hander David Robertson stepped onto the ninth-inning stage this season and excelled. The strong effort continued a four-year run of dominance that has positioned the former 17th-round pick quite well as he hits free agency for the first time.
Strengths/Pros
In today's game, strikeouts are king for pitchers, and Robertson excels in that department. Though he's not overpowering — he's averaged 92 mph on his heater in his career — Robertson racks up strikeouts at a prolific rate in part because he releases the ball closer to home plate than most pitchers, causing his fastball to appear quicker (a trait which SI.com's Tom Verducci examined in a 2011 article). He averaged 13.4 strikeouts per nine innings this season and has punched out 12.0 per nine in his carer, including 12.3 per nine over the past four seasons.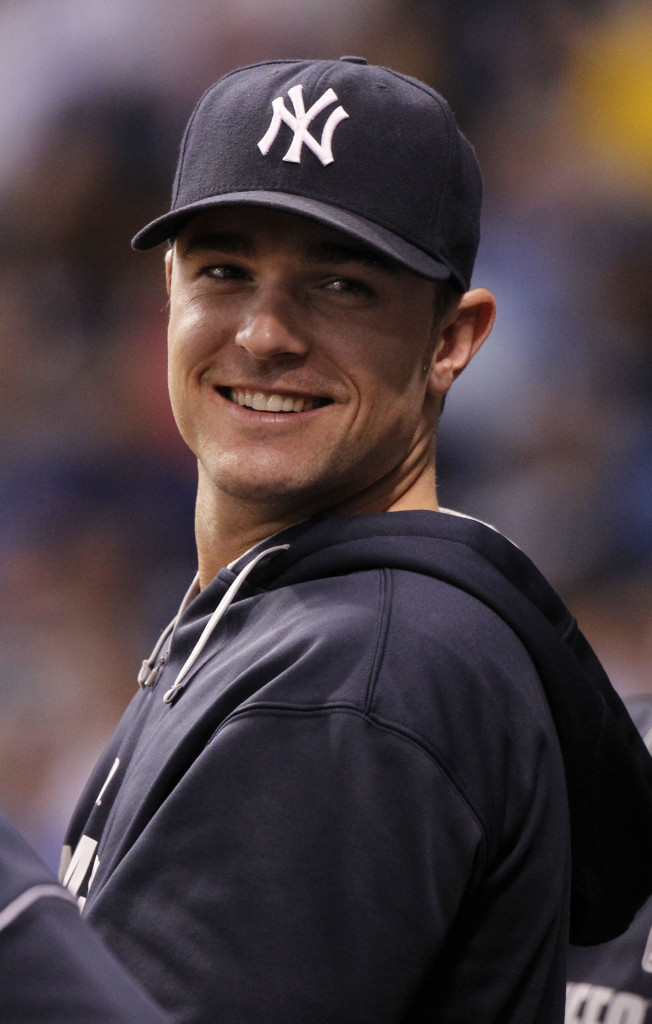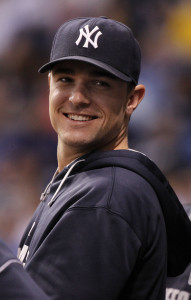 Those four seasons are where Robertson truly began to establish himself as one of the game's elite relievers. From 2011-14, Robertson owns a 2.20 ERA with a 354-to-95 K/BB ratio in 258 innings of work. His 46.7 percent ground-ball rate in that time has been slightly above-average, and he's shaken the command problems that he showed early in his career. He walked nearly five batters per nine innings from 2008-11, but since that time he's averaged just 2.8 BB/9.
A look at the rest of the closer market reveals quite a few older options, but Robertson will turn 30 next April, giving a signing team control of some prime-aged seasons. The next-youngest competition is Sergio Romo (32), who is coming off a down season in which he lost his hold on the ninth inning. In fact, a large number of Robertson's competitors on the open market lost their jobs this year, but he can point to the fact that his grip remained iron-clad on the ninth inning this season.
Robertson has thrived in a big-market setting and in a hitter-friendly ballpark/division, so there's little reason to worry about inserting him into any setting. While his time spent behind Rivera could be seen by some as a means of pointing out his lack of experience as a true closer, the argument can also be made that there's no one better to have served as a tutor/mentor for Robertson throughout the first six seasons of his career.
Weaknesses/Cons
Were Robertson on a different team, a qualifying offer of $15MM+ might not even be a consideration. Few clubs are comfortable paying relievers so extravagantly in this market, but the Yankees can certainly afford to. ESPN's Buster Olney has written (subscription required) that it's a virtual lock for Robertson to receive a QO, and as such, a signing team will have to forfeit its top unprotected pick in order to secure Robertson's services. It's nearly certain that no other reliever will come with this distinction.
Some may be surprised to learn that Robertson comes with somewhat of a platoon split — particularly because that split is of the reverse variety. While Robertson has completely flummoxed left-handed batters throughout his career and particularly in the past four seasons (.173/.254/.236), right-handed hitters have batted .230/.305/.373 against him dating back to 2011. Granted, that's still not a particularly impressive batting line, but it's closer to league-average production than one might think based on his otherwise elite stats.
Robertson dealt with what appears to have been a mild groin injury earlier this season. He required a trip to the disabled list — just the second of his career — though he only required the minimum 15-day stay and appeared healthy following that episode.
Personal
Laid back and reserved in nature, Robertson enjoys hunting and fishing in his free time. He also takes a great amount of pride in doing charity work for the community — a trait that is evident in looking at his High Socks for Hope charity. Robertson, an Alabama native, founded the nonprofit organization with his wife, Erin, after tornadoes ravaged his hometown Tuscaloosa area back in 2011. The charity seeks to benefit those whose lives have been impacted by tornadoes, hurricanes and other natural disasters.
Since founding the charity, Robertson has pledged to donate $100 for each strikeout he records, and he also pledged $200 for every save that he recorded in 2014. He's been recognized with awards from Habitat for Humanity and has also been nominated for the Branch Rickey Award for community service in each of the past four seasons.
Market
We've seen in the past that it typically behooves relievers to sign early in the offseason rather than to wait for the market to develop. The best hope for Robertson is for a team to make an aggressive push early in the offseason after deciding that he's "their guy" and making a strong offer. This method worked for Joe Nathan and Joaquin Benoit with the Tigers, and we saw Jonathan Papelbon take a similar route when he signed in Philadelphia. On rare occasion, relievers that wait (i.e. Rafael Soriano) have been paid handsomely, but typically the market is strongest early on.
Not many teams are forking over major dollars to relief pitchers these days, but some clubs might be willing to make an exception for a pitcher that has been worth 8 fWAR and 9.3 rWAR dating back to 2011. The Yankees, who will likely make a QO, will of course be involved. However, they have a ready-made replacement candidate in the form of Dellin Betances and do have other areas that need attention.
The Dodgers can never be ruled out on big-name free agents, although Kenley Jansen is currently entrenched as their ninth-inning man. The Tigers yet again endured bullpen struggles, but after watching their big-money investment in Joe Nathan go south, would they decide that the best solution is to throw even more money at the ninth inning? The White Sox don't have a firm solution in the ninth, and they're set at a number of positions with affordable contracts, but GM Rick Hahn recently downplayed the idea of spending heavily on the ninth inning. The Angels figure to be set with Huston Street and a repeatedly stated desire to stay under baseball's luxury tax threshold. The Rangers have deep pockets and a weakened bullpen as well. Another logical landing spot could be the Nationals, who are set at many positions around the diamond and already have a strong rotation.
Expected Contract
Robertson has been nothing short of dominant, and in spite of the QO that's likely to be attached to his name, I imagine that the goal for his camp will be to top Papelbon's four-year, $50MM guarantee.
Given the fact that Robertson is the best player at his position in a free agent market that is thin on bats and features a number of talented but risky starters, a team may view Robertson as more of a sure thing than the rest of the market. A club looking to spend to improve but unwilling to take on the risk of an injury-prone starter or overpay for one of the few reliable bats may instead prefer to allocate its funds to shortening the game via a dynamic bullpen addition. It's that line of thinking that leads me to believe it is indeed possible for Robertson to top Papelbon's deal.
Aiming to set a new precedent is bold, but if there's been a free agent reliever in recent history who can stake a legitimate claim to being able to do so, it's Robertson. Based on his combination of age, strikeouts, command, ground-balls and success in a major market and hitter-friendly division, I'm predicting a four-year, $52MM contract for Robertson when all is said and done.
Photo courtesy of USA Today Sports Images.