MONDAY: Maddon's contract with the Cubs is for five years, the team announced.  Terms weren't announced, but ESPN's Jim Bowden reports that Maddon will earn $25MM over the five years "with extensive incentives."  ESPN's Buster Olney tweets that the bonuses in Maddon's deal are tied to postseason performance.  There isn't an opt-out clause in the contract.
FRIDAY 3:49pm: The Cubs have officially announced Maddon's hiring in a team release, as MLB.com's Carrie Muskat notes (on Twitter).
2:19pm: The Cubs, who earlier today fired manager Rick Renteria, will host a press conference on Monday to announce the Maddon hiring, tweets Jon Heyman of CBS Sports.
WEDNESDAY: The Cubs will hire Joe Maddon as their new manager, reports Jon Heyman of CBS Sports (Twitter link). Earlier today, Daryl Van Schouwen of the Chicago Sun-Times reported that Maddon and the Cubs had been negotiating. Rick Renteria, who had been serving as manager, has two years remaining on the three-year pact he signed with Chicago just last offseason.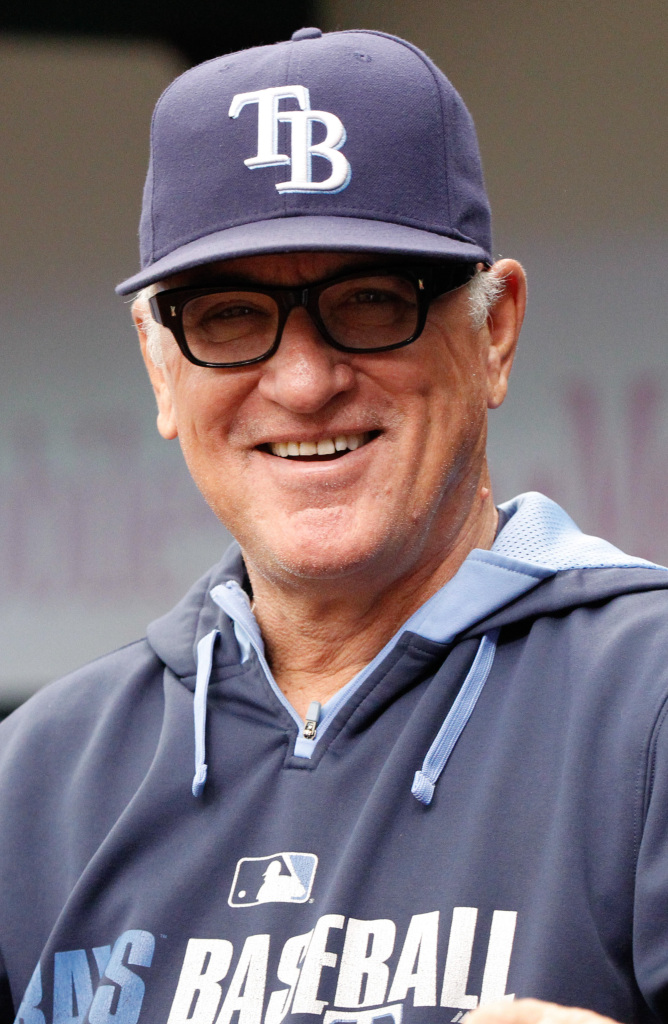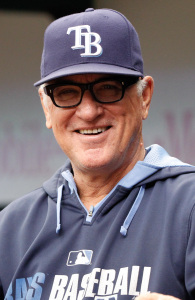 Maddon's agent, Alan Nero, has told reporters, including Bruce Levine of 670thescore.com (Twitter link) that the two sides are in negotiation, but he is still talking with other clubs. However, Joel Sherman of the New York Post tweets that he, too, has been able to confirm through a source that an agreement is in place.
It's very possible that both the Cubs and Nero are simply attempting to downplay the report because of its timing. Major League Baseball tends to frown upon major news announcements during the World Series, and Maddon joining the Cubs would be a major storyline to break just hours before Game 7 of the World Series between the Giants and Royals commences. Nonetheless, it does indeed appear that an agreement has been reached for Maddon to supplant Renteria as manager.
Maddon shocked the baseball world by opting out of his contract with the Rays last Thursday, just weeks after expressing a desire to remain with Tampa long-term. However, Maddon told reporters that he was unaware of a clause in his contract that provided him a two-week opt-out window should former GM Andrew Friedman ever leave the organization. (Friedman, of course, recently left the Rays to become the Dodgers' president of baseball operations.)
Shortly after his decision to opt out, Maddon explained that he felt this was his last chance to gauge his true value around the game by testing the open market. Reports have indicated that he was seeking something in the vicinity of a five-year, $25MM contract. It's also worth noting that other reports have indicated that the Rays may look into the possibility of tampering, should Maddon end up with the Cubs quickly after opting out. Sherman tweets that he suspects they will do just that in the coming weeks.
Maddon has developed a reputation as one of the most-respected, if not the most-respected manager in Major League Baseball. As manager of the Rays, he compiled a 754-705 record, leading the Rays to six consecutive winning seasons from 2008-13. Within that run, Maddon was at the helm for the first postseason appearance and first American League pennant in Rays franchise history. He's drawn praise for his ability to connect with players and also his advanced thinking and willingness to embrace new techniques. Maddon's Rays were early adopters of mass defensive shifting, and he's done well in rotating versatile players that are capable of fielding multiple positions. He was twice named American League Manager of the Year, first in 2008 and again in 2011.
Many have noted that Maddon could be seen as a "next-level" manager for a club that is on the brink of contention, and the Cubs fit that bill. The team has deep pockets and one of the game's brightest farm systems, with many prospects at or near the Major League level. Maddon will be tasked with not only leading a core of Anthony Rizzo, Starlin Castro, Jorge Soler, Kris Bryant, Javier Baez, Arismendy Alcantara, Jake Arrieta and others back to the playoffs, but with crafting that group into a perennial contender.
He should have help from the front office as well, as president of baseball operations Theo Epstein and GM Jed Hoyer are said to be willing to spend heavily this offseason to supplement their young core. The Cubs have already been tied to elite starting pitchers, including Jon Lester and James Shields.
The move comes as a blow to Renteria, who is seen as a solid baseball man and by all accounts was well-respected and performed well in his first season as a Major League manager. Both Rizzo and Castro, who struggled in 2013, rebounded in 2014 under Renteria. It seems likely that Renteria will again find a managerial opportunity in the near future, but he may have to wait until next year, as only two openings currently exist: the Twins and the Rays. Minnesota is said to be nearing completion of its managerial search, while the Rays, obviously, have only just begun their own.
Photo courtesy of USA Today Sports Images.