The Marlins have acquired right-hander Aaron Crow from the Royals in exchange for left-hander Brian Flynn and minor league righty Reid Redman, the teams announced.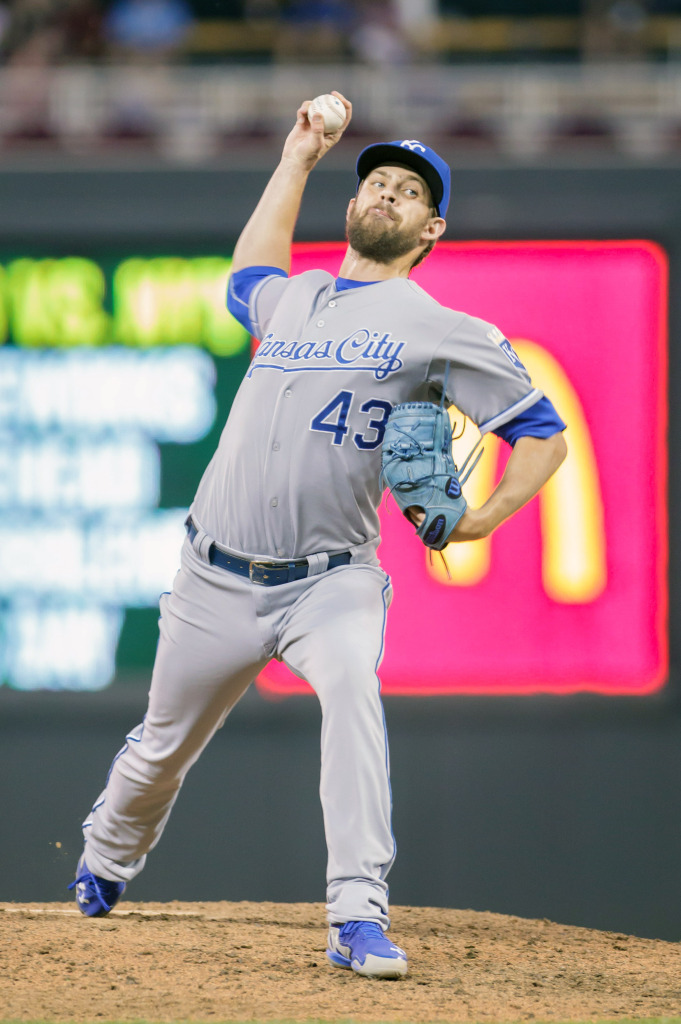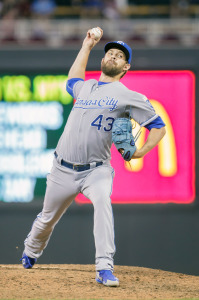 Crow, 28, has considerably more big league experience than the 24-year-old Flynn. Crow has spent the past four seasons as a setup man for manager Ned Yost, pitching with great effectiveness from 2011-13. In his first three years with the Royals, Crow posted a 3.19 ERA, 9.0 K/9, 3.9 BB/9 and a ground-ball rate north of 50 percent.
However, the typically hard-throwing former No. 12 overall pick struggled this year as his velocity dropped. Crow posted a career-worst 4.12 ERA with a career-low 5.2 K/9 rate against 3.7 BB/9 in 59 innings this past season. His ground-ball rate dipped to a career-low 43.2 percent as well. On the plus side, he didn't miss any time due to injuries, so if the Marlins saw something in Crow's delivery that they feel can be fixed, they could have a nice bullpen piece on their hands at a relatively modest price. Crow is projected by MLBTR contributor Matt Swartz to earn $2MM in 2015, though his struggles did make him a non-tender candidate. It's possible that with today's signing of Jason Frasor, the Royals felt they had found a cheaper solution to their middle relief needs. With exactly four years of service time under his belt, Crow can be controlled by the Marlins for an additional two seasons.
The Marlins originally acquired Flynn from the Tigers along with Jacob Turner and Rob Brantly in the trade that sent Omar Infante and Anibal Sanchez to Detroit. Since being acquired by Miami, Flynn has seen a couple of brief Major League stints, allowing 24 runs in 25 innings with a 21-to-16 K/BB ratio. Those numbers aren't the most impressive, obviously, but he has a considerably better minor league track record and has been a mainstay on Marlins top prospect lists. Heading into the season, Baseball America ranked him sixth among Fish farmhands, while MLB.com ranked him 10th on their midseason Top 20 list.
Flynn has a lifetime 3.44 ERA with 7.3 K/9 and 2.9 BB/9 in 277 2/3 innings at the Triple-A level. In their scouting report, BA praised a fastball that sat 89 to 93 mph and touched 95 out of the 6'7″ lefty's hand. Flynn features a four-pitch mix with his best offspeed offering being a slider, per BA, and he also features an average changeup and a show-me curveball that he mixes in less often. Flynn will provide the Royals with another Major League ready rotation option, but he could also fill a need in the bullpen, as the Royals are without a solid lefty relief option.
Redman, who recently turned 26, reached Double-A for the first time this season. Drafted by Tampa in 2012 as a third baseman, Redman has successfully converted to the mound since that time. In 90 professional innings, he has a 2.00 ERA with 9.3 K/9 and 2.1 BB/9.
Ken Rosenthal of FOX Sports reported the swap of Crow and Flynn, and the Marlins then announced that Redman was in the deal (Twitter link).
Photo courtesy of USA Today Sports Images.