The White Sox have officially signed first baseman Adam LaRoche to a two-year, $25MM deal, as first reported on Twitter by Bob Nightengale of USA Today. LaRoche, a client of Relativity Sports' Mike Milchin, will earn $12MM in 2015 and then $13MM in 2016, per a tweet from Dan Hayes of CSNChicago.com.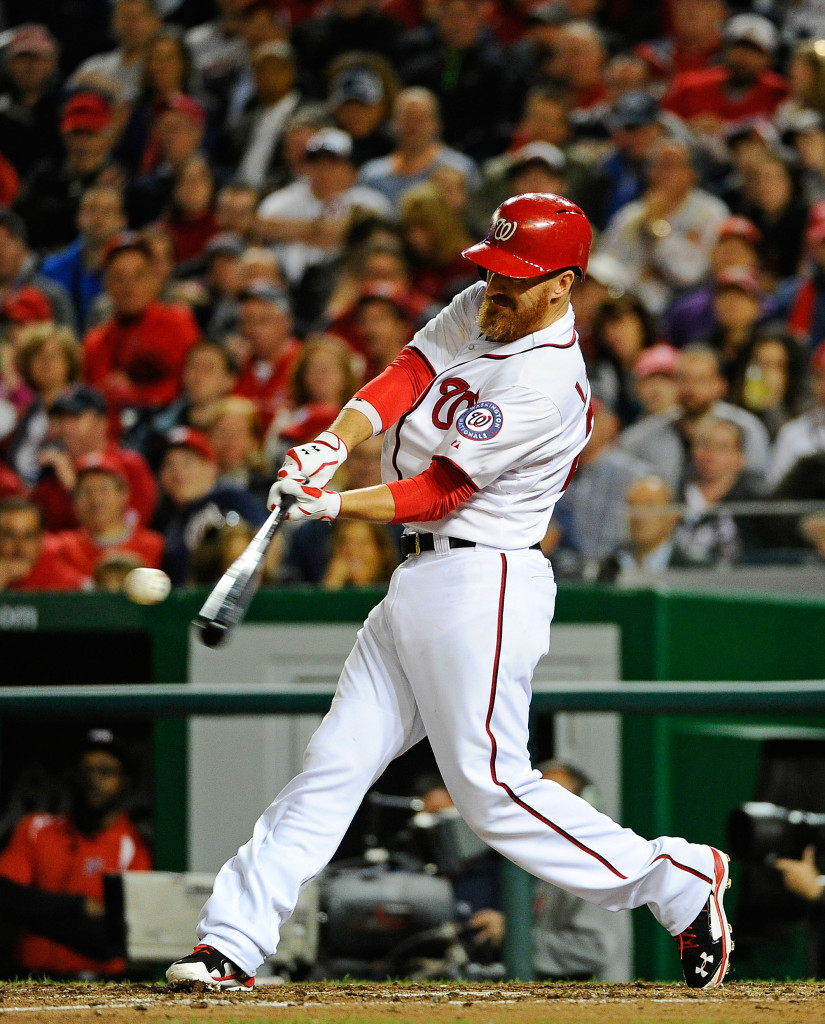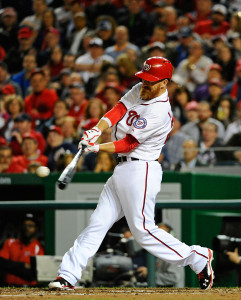 Left-handed power has been a priority for the Sox this offseason, and LaRoche will bring just that to the table, having averaged 26 homers per year over the past three seasons to go along with a solid .256/.346/.458 batting line in that same span. LaRoche will team up with American League Rookie of the Year Jose Abreu to create a formidable punch in the middle of manager Robin Ventura's order. He's regarded as a plus defender at first base, although he may see some more time at designated hitter with Abreu also figuring to log significant innings at first.
LaRoche has spent the past four seasons with the Nationals but will now move to a much more hitter-friendly environment in the form of U.S. Cellular Field, which should only serve to boost his already solid power marks. However, LaRoche does come with a sizable platoon split, having batted just .201/.269/.325 against southpaws over the past two seasons after a more promising line of .268/.319/.506 in his excellent 2012 season, when he finished sixth in the NL MVP voting.
The 35-year-old LaRoche reportedly had a two-year, $20MM offer from the Marlins and has also been connected to the Padres, but he'll instead head to the south side of Chicago where GM Rick Hahn is acting quickly to build a team that has eyes on contention in the near future. (In a free agent profile for LaRoche, I was a bit more bullish, pegging him for $30MM over this same two-year term.) In addition to Abreu, the Sox have a pair of nice young outfielders in Adam Eaton and Avisail Garcia, and the rotation is fronted by a stellar combination of Chris Sale and Jose Quintana. Carlos Rodon, the No. 3 pick in this year's draft, looms as a possible addition to that duo.
LaRoche is the second major free agent signing for Hahn and his lieutenants this week, as the Sox also inked southpaw reliever Zach Duke to a three-year, $15MM contract on the heels of a dominant season that can be largely credited to altering his delivery. Chicago still figures to add at least one more relief arm and could entertain trades for shortstop Alexei Ramirez, as has been rumored of late, but Hahn's aggressiveness signals a clear goal of putting a contending group on the field in 2015.
Photo courtesy of USA Today Sports Images.