The Braves have officially agreed to a four-year deal with free agent outfielder Nick Markakis, as Jeff Passan of Yahoo Sports reported on Twitter. He will be guaranteed $44MM in the pact, per Dan Connolly of the Baltimore Sun (Twitter link). Markakis is repped by Jamie Murphy of TWC Sports.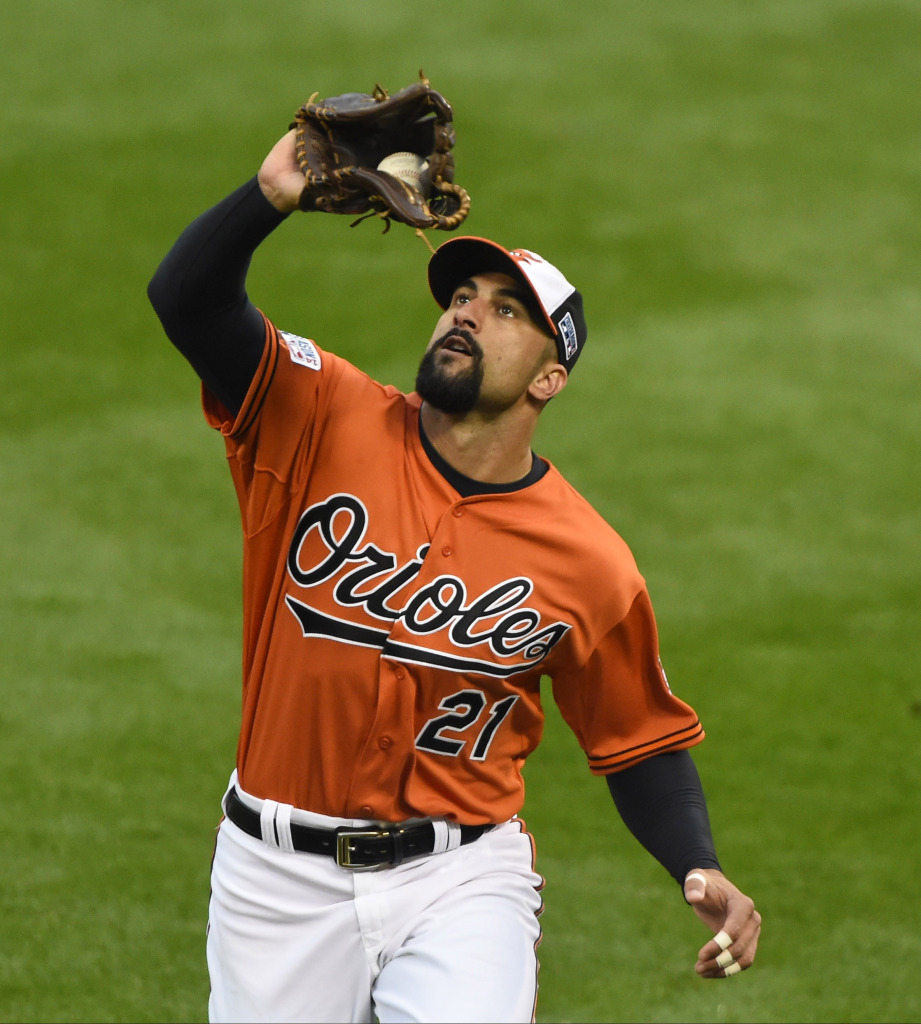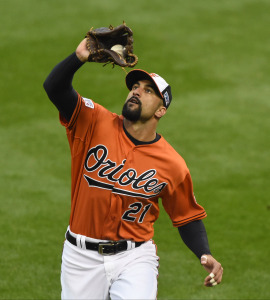 For Atlanta, the move marks yet another fascinating plot point in an offseason of change. After dealing homegrown star Jason Heyward, the club has now replaced him with another defense-first corner outfielder in Markakis. Of course, Markakis is older, but he is also much cheaper than Heyward figures to be when he eventually lands a big new contract off his own.
Markakis, who grew up in the Atlanta area, will bring a somewhat polarizing skillset to his new home. He has a high-OBP, low-power bat that generally make him a slightly above-average offensive player. Though he has been more than that in the past, his recent history and advanced age suggest that Markakis will probably not return to his days of hitting at 20% or even 30% above league average.
And while Markakis is considered an excellent defender by many, both UZR and Defensive Runs Saved have turned some skepticism towards that assessment in recent years. Those metrics have tended to value him more as an average performer in right, with a lack of range outweighing his excellent arm and steady glovework. That debate will continue in Atlanta, where Markakis will be looking to fill some awfully big shoes in right.
While the Markakis contract falls shy of the $48MM that MLBTR's Steve Adams predicted he would receive, it is certainly right in the ballpark for a tough-to-peg player. It appeared that Markakis was set to return to Baltimore on a contract of this general magnitude before talks sputtered. Recent reports had suggested both that Markakis was looking at suitors other than the incumbent Orioles, and that talks had picked up with Atlanta.
Markakis ultimately lands just $14MM shy of the Nelson Cruz pact, a not-insignificant achievement for a right fielder who has not hit 20 home runs since 2008. Melky Cabrera stands as the obvious prize amongst remaining free agent outfielders. He and players like Colby Rasmus may benefit from the fact that Markakis went to a seemingly-unlikely suitor.
Photo courtesy of USA Today Sports Images.