DECEMBER 9TH, 12:50am: Tomas will receive a $14MM signing bonus, salaries of $2MM, $4MM, $6MM and $10MM, and a one-time player option for $15.5MM for 2019 and $17MM in 2020, Fangraphs' Kiley McDaniel reports (all Twitter links). Tomas can also receive up to $2MM in bonuses.
DECEMBER 8TH, 5:32pm: If Tomas opts out after the fourth year, Arizona will be able to make him a qualifying offer, a source tells Nick Piecoro of The Arizona Republic (via Twitter).
4:05pm: The D'Backs announced the signing via Twitter.
NOVEMBER 26TH: The Diamondbacks have reached agreement on a six-year, $68.5MM deal with Cuban slugger Yasmany Tomas, reports MLB.com's Jesse Sanchez. The deal includes an opt-out that can be triggered after four seasons and is pending only a physical, per Sanchez.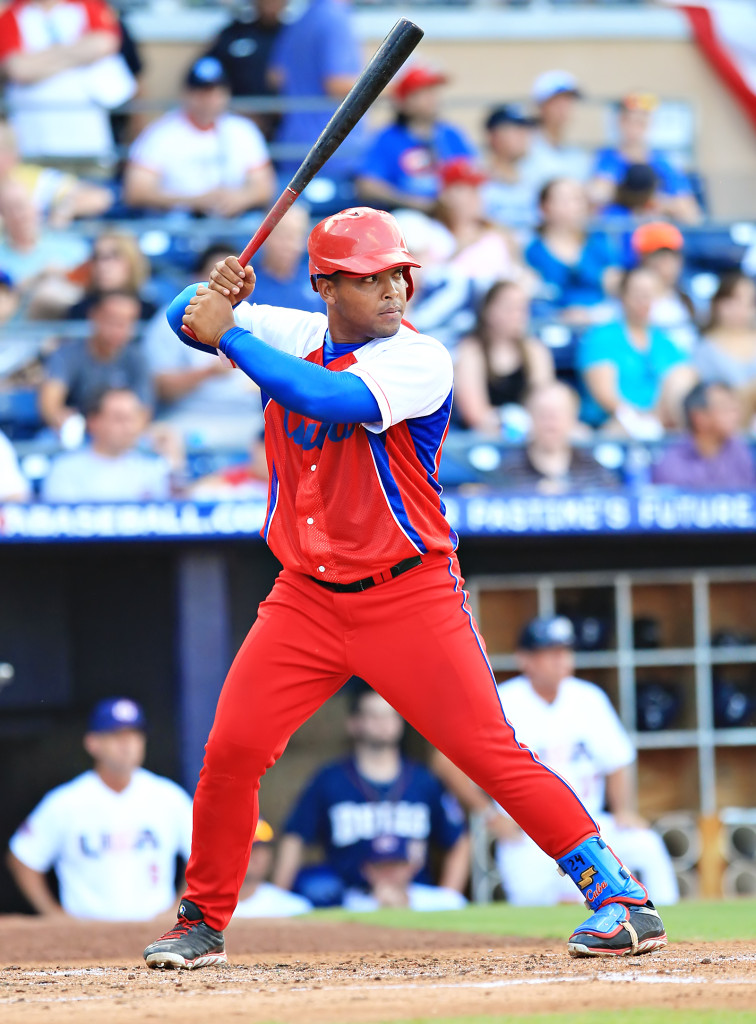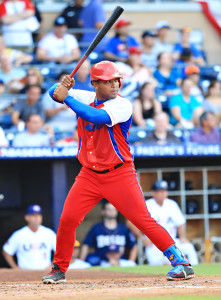 The overall guarantee lands just a hair over the $68MM that the White Sox promised Jose Abreu last year. Given changes in the market in the interim — largely driven, perhaps, by Abreu's own incredible success — that price tag may feel low at first glance. Indeed, much attention has been given to the idea that Tomas, with his prodigious power and youth, could not only beat the Rusney Castillo contract (seven years, $72.5MM) but also reach nine figures.
Of course, the opt-out will play an important role in assessing this deal's true value, especially once it is learned how much of the guarantee falls under the contract's last two years. The 4+2 opt-out structure means that Tomas could reach free agency before his age-28 season. If his bat lives up to the hype, he'll have another shot at a massive payday at that point. But the client of Jay Alou Jr. will have to prove it on the field first.
As MLBTR's Tim Dierkes wrote in his profile of Tomas, the 70-grade raw power is the right-handed hitter's calling card. His other tools appear largely to be average or slightly below, and it remains unclear precisely what position Tomas will play and how his defensive ability will shake out. Though considered mobile in relation to his hulking frame, Tomas has drawn some concerns about his body and overall conditioning.
For Arizona, joining Tomas with Mark Trumbo potentially sets up a roster with unmatched right-handed power at the outfield corners. Of course, he may well need to spend some time in the upper minors before ascending to the big league roster, though that is an assessment that can wait for the spring. Arizona can also field David Peralta in a corner spot, and his left-handed bat would provide a nice complement when Tomas does make it to the show.
This move, like the Jeremy Hellickson trade, does not necessarily tell us precisely what else the Diamondbacks might look to accomplish for 2015. While the team's new leadership structure — chief baseball officer Tony La Russa, GM Dave Stewart, and senior VP of baseball operations De Jon Watson — has indicated that it intends to field a competitive team next year, that does not mean that every move will be of the win-now variety. Entering his second-to-last year of club control, Trumbo could still be a trade chip, as could catcher Miguel Montero or other veterans such as Cliff Pennington and Cody Ross.
The likeliest course, perhaps, is a continuation of what the team has done thus far. Adding pitching will undoubtedly remain a focus, with Arizona possibly looking to deal from its outfield and middle infield surplus as a means of doing so. Before accounting for Tomas and Hellickson, the team's 2015 payroll was over $20MM shy of last year's team-record (assuming that all arb-eligible players are tendered). But now there may not be a ton of room to add current-year spending, given reports that the team is expected to spend somewhat less than last year. Of course, Arizona does have some possible means of moving salary through trade and is carrying fairly minimal future obligations.
Photo courtesy of Alyson Boyer Rode.