After a brief stop with the A's, Jason Hammel is headed back to the Cubs on a two-year deal with a club option for a third season, the team announced. Hammel's contract is reportedly worth $20MM, and the club option is valued at $10MM.
Hammel will earn an even $9MM in each of the guaranteed years, and his option comes with a $2MM buyout. However, the option becomes mutual if Hammel reaches 200 innings in 2016 or if he is traded.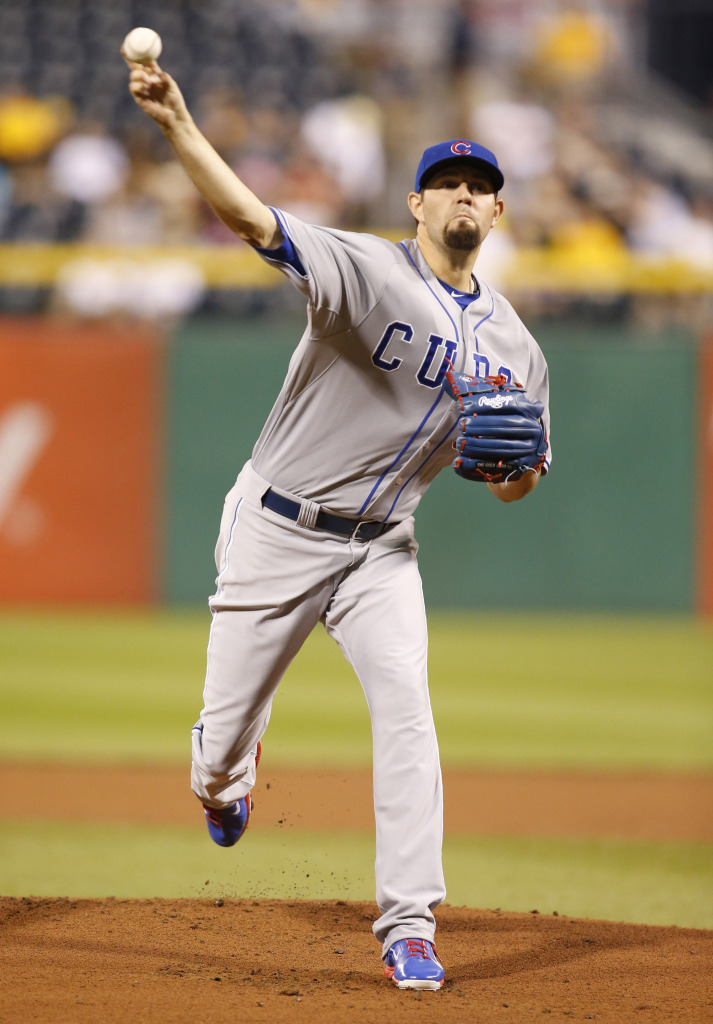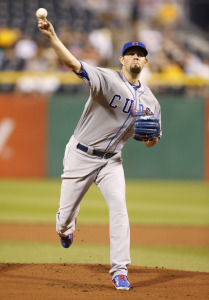 Hammel signed a one-year deal with the Cubs last February, then enjoyed a strong half-season in Chicago before heading to Oakland in the Jeff Samardzija deal. Now, the Octagon client will return to the place where he re-launched his career.
Hammel significantly improved his strikeout rate (8.1 K/9, to go with a 3.47 ERA and 2.2 BB/9) in 2014 following a down season with the Orioles, and he pitched 176 1/3 innings, his highest total since 2010. The 32-year-old seems therefore likely to land a much more significant deal this time around than the $6MM he got from the Cubs in 2014. In October, MLBTR's Jeff Todd predicted Hammel would get three years and $30MM. This offseason, Hammel had been connected to the Marlins, Royals and Astros, along with the Cubs and other teams.
This winter's market for free agent starting pitching had been at a near-standstill (with A.J. Burnett, who was only interested in signing with the Pirates, being the only significant signee so far), and it appeared that many second-tier free agents might wait for a top pitcher like Jon Lester to sign to see how their own markets would develop. It appears, however, that Hammel and his agent Alan Nero might be on the verge of getting a deal they like anyway.
The Cubs were, of course, widely known to be looking for top pitching this offseason. Signing Hammel would help them stabilize the middle of their rotation, but presumably would not preclude them from continuing to pursue an ace like Lester.
The reported terms make for an attractive price for Chicago. MLBTR's Jeff Todd predicted before the offseason that Hammel would land a deal matching Scott Feldman's three-year, $30MM guarantee, noting that Hammel had a better case but more difficult market setting than did Feldman last year. The Cubs appear to have taken advantage of that fact to add Hammel without promising a third year.
For the rest of the supply side of the market, this deal sets a fairly low target. But it also removes a competitor from the field and perhaps keeps more overall money in play, and in that respect the contract should only benefit the large group of mid-tier starters who remain available.
Jon Heyman of CBSSports.com first reported that a deal was near on Twitter. Joel Sherman of the New York Post tweeted that the deal was done. Chris Cotillo of SB Nation (via Twitter), Jon Morosi of FOX Sports (links to Twitter), and Heyman (via Twitter) reported the financial terms.
Photo courtesy of USA Today Sports Images.