The Royals have announced that they've signed pitcher Chris Young to a one-year, big-league deal. Young will receive $675K in base salary, plus up to $5.325MM in bonuses. Those bonuses will be for roster days, innings pitched and starts, with Young receiving $250K on Opening Day and then $250K for 30 days, 60 days and 90 days on the roster. To clear space for Young on their 40-man roster, the Royals moved Kris Medlen to the 60-day disabled list.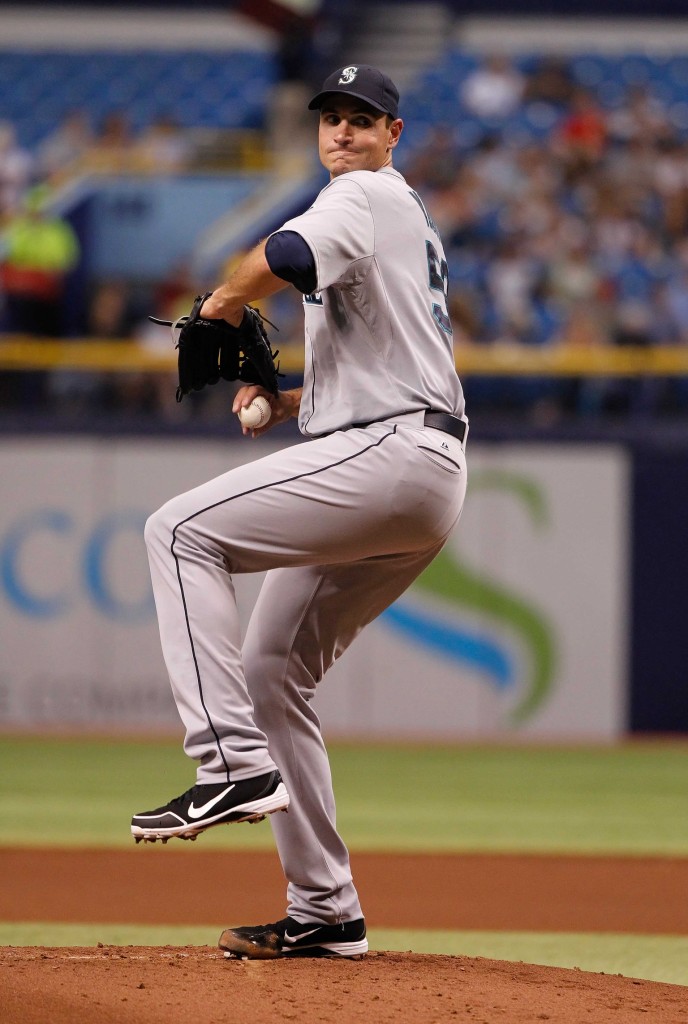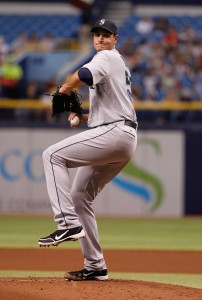 Young, 35, enjoyed a comeback season with the Mariners in 2014, posting a 3.65 ERA with 5.9 K/9 and 3.3 BB/9 in 165 innings after not appearing in the big leagues in 2013. He has obvious weaknesses — he doesn't throw hard, doesn't strike out many batters and allows tons of fly balls, suggesting he won't be able to sustain his relatively low ERA from last season. As Yahoo! Sports' Jeff Passan tweets, though, the Royals' strong defensive outfield should help Young. Also, he could benefit from Kauffman Stadium in Kansas City, which has stifled home runs lately. Young has suffered from injuries in recent years, but the Royals' guaranteed commitment to him is minimal, so they're insulated from significant risk.
It's unclear how Young will fit on the Royals' roster. He's surely most useful as a starter, but he doesn't appear likely to supplant anyone in the Royals' current rotation of Yordano Ventura, Danny Duffy, Jason Vargas, Edinson Volquez and Jeremy Guthrie. He could, instead, find a home in the Royals' bullpen, perhaps working in long relief until or unless he's needed in the rotation.
For Young to receive a big-league deal at this point in the offseason qualifies as a minor coup. He had been one of only a few significant free-agent starters remaining on the market, along with Kevin Correia and Randy Wolf.
Andy McCullough of the Kansas City Star was the first to tweet Young's base salary and maximum incentive earnings. ESPN's Jerry Crasnick and MLB.com's Jeffrey Flanagan tweeted key details about the structure of Young's contract.
Photo courtesy of USA Today Sports Images.