White Sox GM Rick Hahn announced a five-year, $23.5MM extension with center fielder Adam Eaton today on CSN Chicago. The deal includes two club options, which give the team risk-free control over Eaton for 2020 and 2021. Eaton is a client of Diamond Sports Management.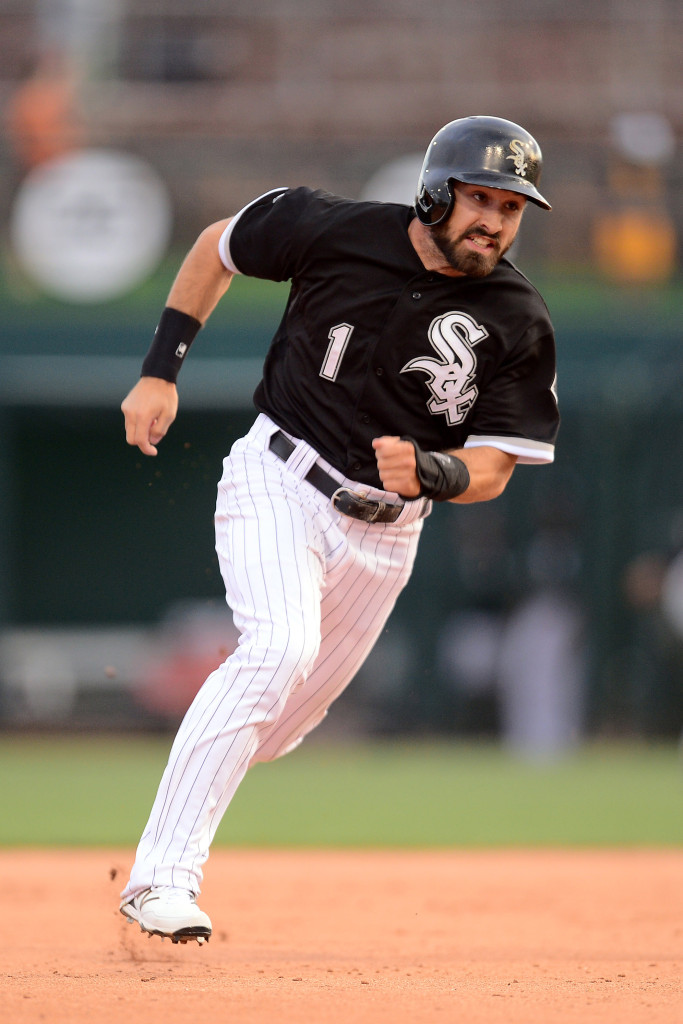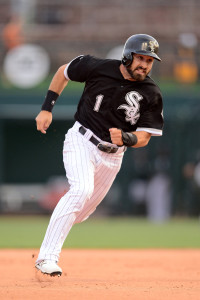 Here's how the deal breaks out for the 26-year-old, who entered the spring with just over two years of service time and would have been playing for his first of three arbitration deals. Eaton receives $850K for the 2015 campaign, followed by $2.75MM, $4MM, and $6MM salaries for what would have been his arbitration seasons and $8.4MM for his first season of free agent eligibility. The club options are valued at $9.5MM and $10.5MM, respectively, and either can instead be bought out for $1.5MM. The last club option can increase to $12MM if Eaton finishes second or third in MVP balloting any season from 2015 through 2020, and $13MM if he wins the MVP any of those years.
So, what did the White Sox get for their investment? Last year, in his first full run through the bigs, Eaton slashed .300/.362/.401 and swiped 15 bases. While he has no power to speak of, Eaton's cumulative, park-adjusted work at the plate checked in at about 15% above league average. He draws walks at about a league-average rate while striking out a good bit less than the mean. Eaton's .359 BABIP is probably not quite sustainable, but Eaton's speed makes him a candidate to maintain a rather high average on balls in play; indeed, he consistently topped that level as a minor leaguer.
That kind of output will play at most positions, but is especially valuable in an up-the-middle defender. How one views this deal largely swings on how one values Eaton's defense. He was not considered a sure thing in center as a prospect, but had at least proven he can handle the position heading into last year and unquestionably has the speed required.
The question is: with one full season in the books, which rating system (if any) do you believe? In the estimation of Ultimate Zone Rating (-3.3 last year), Eaton is slightly below average at the position; thus, he checked in at 2.7 fWAR. But by measure of Defensive Runs Saved (12 runs above average), Eaton is an outstanding defender and was worth a staggering 5.2 rWAR last year.
If we split the difference and peg Eaton as an average to slightly above-average performer in center, and assume that he can continue to hit at an average or slightly better rate and provide value on the bases, then you have the makings of a solid 2.5 to 3.5 win player for the foreseeable future. That makes his new contract look rather appealing.
The closest comp for the Eaton deal is probably the 2012 extension between the Padres and Cameron Maybin. That contract went for five years and $25MM, with the team picking up just one option year. Maybin was obviously a high-variance player with bigger counting stats, so San Diego had to pay for his upside. Another obvious comparison point was just set: the $49.57MM Christian Yelich deal with the Marlins, which more than doubles the promise made to Eaton. While Yelich has more power upside, he plays in the corner. And though Yelich is a good bit younger (just 23), he also was one year further away from arbitration and free agency.
Of course, there are other elements weighing down Eaton's price here. For one, his skillset is unlikely to translate into huge arbitration earnings And then there's the fact that Eaton has dealt with a series of injury issues in recent seasons. Last year, it oblique and hamstring strains led to DL stints. In 2013, Eaton went down to a UCL sprain in his left elbow. It remains to be seen whether Eaton is uniquely injury prone or has just encountered some bad luck, but that track record certainly increased the deal's logic from his perspective.
All told, the White Sox are undoubtedly pleased with how things have turned out with Eaton. Chicago was able to add him in exchange for lefty Hector Santiago, serving to facilitate the late 2013 Mark Trumbo deal.
Paul Sullivan of the Chicago Tribune first tweeted the news. Dan Hayes of CSNChicago.com tweeted the option details. Colleen Kane of the Chicago Tribune tweeted the annual breakdown, while CBS Sports' Jon Heyman tweeted details about Eaton's last option season.
Photo courtesy of USA Today Sports Images.