After a franchise-altering 2013-14 offseason, the Mariners came up a game shy of the playoffs, prompting further win-now moves in an effort to vault to the top of the American League West.
Major League Signings
Trades and Claims
Extensions
Kyle Seager, 3B: Seven years, $100MM with a team option that will be valued between $15-20MM, depending on performance (option buyout ranges from $0-3MM based on performance as well)
Notable Minor League Signings
Notable Losses
Needs Addressed
The 2014 Mariners missed the postseason by just one game despite receiving scarcely more offensive output from the DH slot than if they'd let their pitchers go to the plate. Seattle designated hitters batted an unthinkably bad .190/.266/.301 last year, and a midseason reunion with Kendrys Morales did little to coax more out of that spot in the lineup. As such, GM Jack Zduriencik strove to make a significant upgrade, and they did so in adding Nelson Cruz on a four-year deal.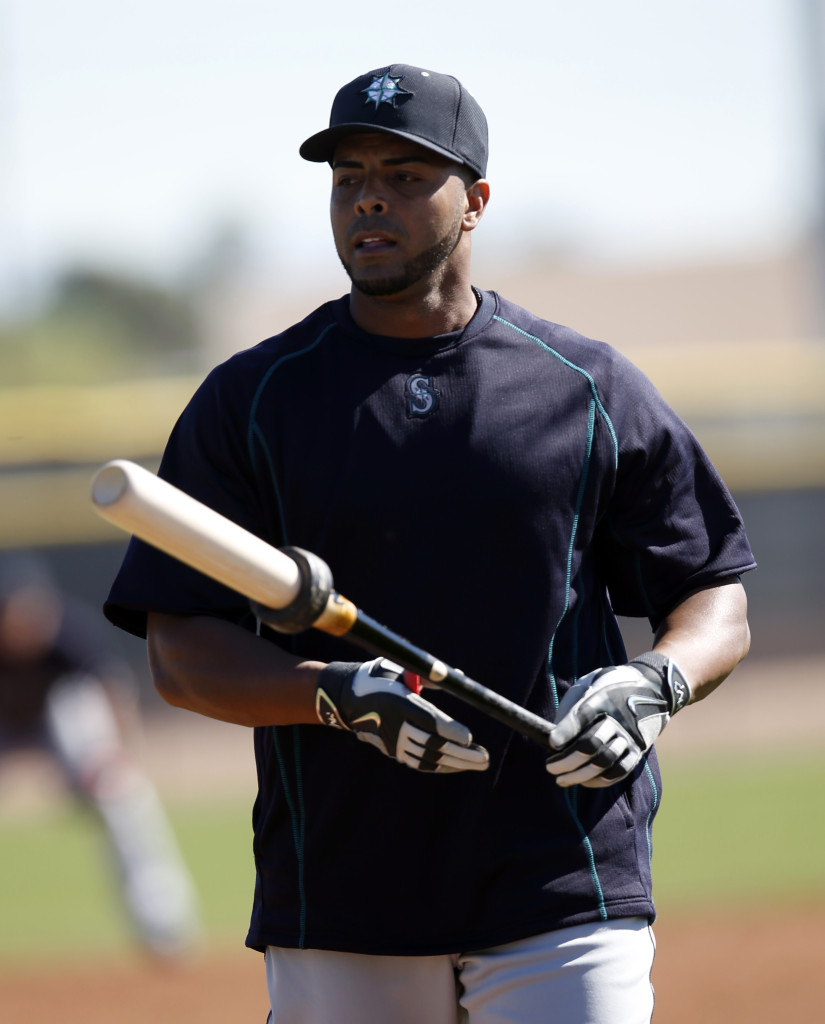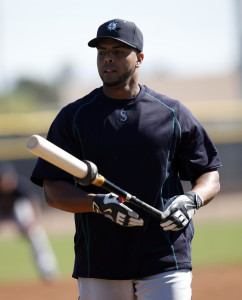 The Cruz contract was panned by many, and there's no question that it could go south in the final years of the agreement. Adding a fourth year was a necessary evil, it seemed, however, as the Orioles were reportedly comfortable offering three years to return to a familiar environment which Cruz often told reporters he very much enjoyed. Many question how Cruz's power will translate to Safeco Field, and while it's a legitimate concern, it should be noted that Oriole Park at Camden Yards was significantly less conducive to right-handed home run power in 2014 than Safeco Field, per Baseball Prospectus park factors. That's not to say that Cruz is a good bet to repeat his career-high 40 homers — he isn't — but rather that perhaps the change in home park won't be as detrimental as many would think. Cruz will surely miss the homer-friendly confines of Yankee Stadium, Fenway Park and Rogers Centre in his road games, though Houston's Minute Maid Park offers a particularly advantageous short porch in left field for his pull-oriented swing.
The outfield corners — left field in particular — offered below-average production as well. Whether they were inspired by their division rivals or not, the Mariners took a page out of Oakland's playbook and set about constructing a pair of platoons that should boost the output in right and left field. Seth Smith's lifetime .277/.358/.481 batting line against righties will be complemented nicely by Justin Ruggiano's career .266/.329/.508 slash against southpaws. In left field, Dustin Ackley (.259/.310/.442 against right-handed pitching last year) will be joined by outfield newcomer Rickie Weeks (career .261/.345/.448 versus lefties) to form the other platoon. Weeks, who was originally drafted by Zduriencik when Zduriencik was Milwaukee's scouting director, may also see occasional reps at first base and can fill in at second on the rare days when iron man Robinson Cano doesn't take the field.
The Mariners will return a largely similar pitching staff, so the upgrades to an offense that ranked 19th in the Majors in runs scored and in weighted runs created (93 wRC+, or seven percent below the league average) should be a significant boost to their 2015 hopes.
Questions Remaining
Cuban lefty Roenis Elias was a pleasant surprise for the 2014 Mariners, turning in 163 2/3 innings of 3.85 ERA with FIP/xFIP marks that suggested the outcome was reasonably sustainable. However, he's been optioned to the Minors in favor of J.A. Happ, who's never topped 166 innings in a season and owns a 4.75 ERA (4.33 FIP) over the past four seasons with Houston and Toronto. (I'll discuss the trade that brought Happ to Seattle below.) Pitching depth is a great thing for any team to have, and Elias will serve as a nice safety net, but the man that is effectively replacing him isn't a clear upgrade to the rotation. Happ will undoubtedly benefit from the move from Rogers Centre to Safeco Field, but it's fair to question just how much better — if at all — he makes the Mariners, when considering the fact that he's replacing a serviceable arm and cost them a valuable outfielder in Michael Saunders.
The other two rotation slots will represent somewhat of a youth movement, as the Mariners' two most ballyhooed pitching prospects of the past few years — James Paxton and Taijuan Walker — will open the year in the rotation. Both have had shoulder problems in the past, but both have drawn excellent reviews from scouts this spring and could give the Mariners a formidable mid-rotation combo if they can realize even 80 or 90 percent of their potential. Whether or not they're able to do so, of course, is the real question, given the duo's checkered medical history. In that sense, there's logic behind adding depth, but Seattle probably could've found depth that was less expensive than Happ and simply left Elias in the rotation as well.
Nonetheless, a rotation that projects to receive regular innings from Happ, Paxton and Walker (health permitting) is considerably more preferable than one with significant innings from Erasmo Ramirez and Chris Young (though Young defied his peripherals to turn in excellent bottom line results last year).
Turning to the offense, few teams in the league can boast a second base/third base tandem better than Cano and Kyle Seager, who will anchor the heart of the lineup along with Cruz. The aforementioned platoons should be productive, but there are questions at some other spots. Austin Jackson's bat went up in smoke upon a trade to Seattle last July, as the former Tiger hit a woeful .229/.267/.260 in 236 plate appearances in his new surroundings. Perhaps more time to acclimate himself to his new environment will do him some good — he's had an outstanding Spring Training, for what it's worth — but Jackson was genuinely one of baseball's worst hitters in the second half of the 2014 season. He'll earn $7.7MM in his final year of team control, and the Mariners will very much be counting on a rebound.
At first base, Logan Morrison will receive another shot at the everyday job now that Justin Smoak is a Blue Jay. Morrison's inaugural season in Seattle was marred by yet another knee injury, but he quietly posted excellent numbers (.284/.334/.447 in his final 79 games) upon being activated from the DL and getting back up to speed at the plate. A full season of such production would be more than acceptable for the Mariners, but a repeat of his 2012-13 numbers in Miami or his initial production with Seattle would leave the team looking for an upgrade this summer.
Brad Miller and Chris Taylor entered the spring in a competition for the everyday shortstop role, but that battle came to an abrupt end when Taylor fractured his wrist. Miller will again be given a crack at holding down the fort, and a strong second half and spring performance may be a portent for a breakout. He's shown little consistency to this point in his career, but the M's clearly feel very strongly about Miller. The Nationals reportedly offered Seattle a package of Jordan Zimmermann and Ian Desmond in exchange for Miller and Walker, but Seattle refrained from selling a pair of potentially long-term cogs, even if it would've meant acquiring a pair of impact players in a season where they aim to win the AL West.
Mike Zunino will again handle the lion's share of time behind the plate. He has plus pop for a catcher and is one of the game's best at framing pitches, but his strikeout and walk rates went in the wrong direction last year, leaving him with a .199 average and .254 OBP. His glove and power still created value, but Seattle is undoubtedly banking on more offense from the former No. 3 overall pick. Behind him, Jesus Sucre is a fairly uninspiring option to serve as the backup, and it's not hard to envision the Mariners looking for a better backup option as the season wears on.
The bullpen was excellent in 2014 and while much of the same cast will return, especially now that Joe Beimel has been brought back on a minor league contract.  Beimel could be back in the majors quickly if young lefty Tyler Olson can't build on his dominant spring performance. Rule 5 southpaw David Rollins looked poised to break camp with the club based on his own spring success, but he was popped with an 80-game suspension for failing a PED test. Rollins owned his mistake and apologized to the organization, who will keep him around, so he could yet surface in Seattle at midseason. Maurer's brilliant relief work will be missed, though the offensive contributions of Smith may very well outweigh that loss.
Deal of Note
Saunders' relationship with the Mariners came to a rocky and unfortunate end, and none of the parties involved came away from the situation looking particularly great. Both Zduriencik and manager Lloyd McClendon made comments about Saunders' injury history that seemed to call into question his preparedness for each season. Saunders seemingly took offense to the insinuations, as his then-agent Michael McCann expressed disappointment and frustration with the organization, as Ryan Divish of the Seattle Times chronicled last October. Zduriencik was quick to try to explain that the comments were meant as a wake-up call to all of the team's young players, but the damage had seemingly been done, as rumors of the Mariners shopping Saunders surfaced as early as November's GM Meetings.
Saunders was eventually traded to Toronto — an outcome the Canadian-born outfielder likely found satisfying — in exchange for Happ, and he ultimately wound up switching agents.
Though Saunders did struggle to stay healthy in Seattle, he was, perhaps in an under-the-radar fashion, a quite productive player when on the field. Saunders batted .248/.320/.423 with 162-game averages of 19 homers and 18 steals from 2012-14, and though he's miscast as a center fielder, he's a very defensively sound corner outfielder. While he'll miss the first week or so of the season following knee surgery (he had a bit of a freak accident in spring, tearing his meniscus after stepping on a sprinkler head), Saunders could very well outpeform the left field platoon in Seattle, and he could be more valuable than Happ as well. Add in the fact that he's controlled for two years to Happ's one (at a cheaper salary), and the M's could end up regretting how their relationship with Saunders ended.
Overview
The Saunders situation aside, it would be difficult to say that the Mariners haven't improved the overall quality of their roster from 2014 to 2015. Their reliance on platoons in the corner outfield slots should yield better production and creates some depth in the event of an injury. Cruz may not match his 2014 output, but he's an unequivocal upgrade over the abysmal production that the Mariners received from last year's group of designated hitters.
The AL West should be a close race, with the Mariners, Angels and Athletics likely a bit in front of an improving-but-still-young Astros roster and an injury-plagued Rangers unit. If Paxton and Walker reach their upside, the two could combine with Felix Hernandez and Hisashi Iwakuma to form one of baseball's best rotations. Certainly, there are questions surrounding the Mariners, but it will be a surprise if they're not in the thick of the playoff picture come September.
Photo courtesy of USA Today Sports Images.