It's time once again for a big-money fantasy baseball contest from DraftKings! Click on the link and take a shot at a total $250K prize pool. The top prize is a cool $100K, and the best 18,230 entries will win cash! The entry fee is just three bucks, but you get a free roll with your first deposit. Click here to enter!
Make a run at the real cash prizes and challenge your baseball IQ by constructing a lineup from this evening's matchups. You'll have $50K of salary to allocate to eight position slots and two starters.
The "Swing For The Fences" contest is live tonight at 7:05pm EST, so head to DraftKings right now and get started. It's quick, easy, and fun. Here are my selections for tonight's action: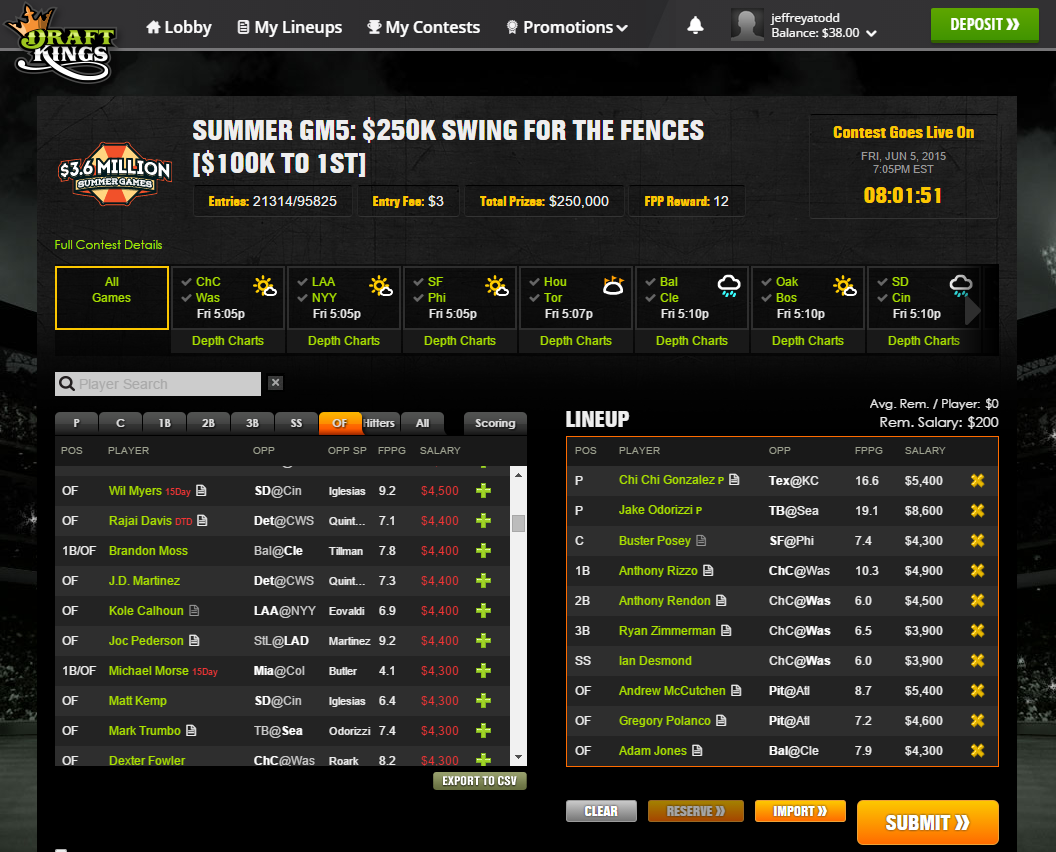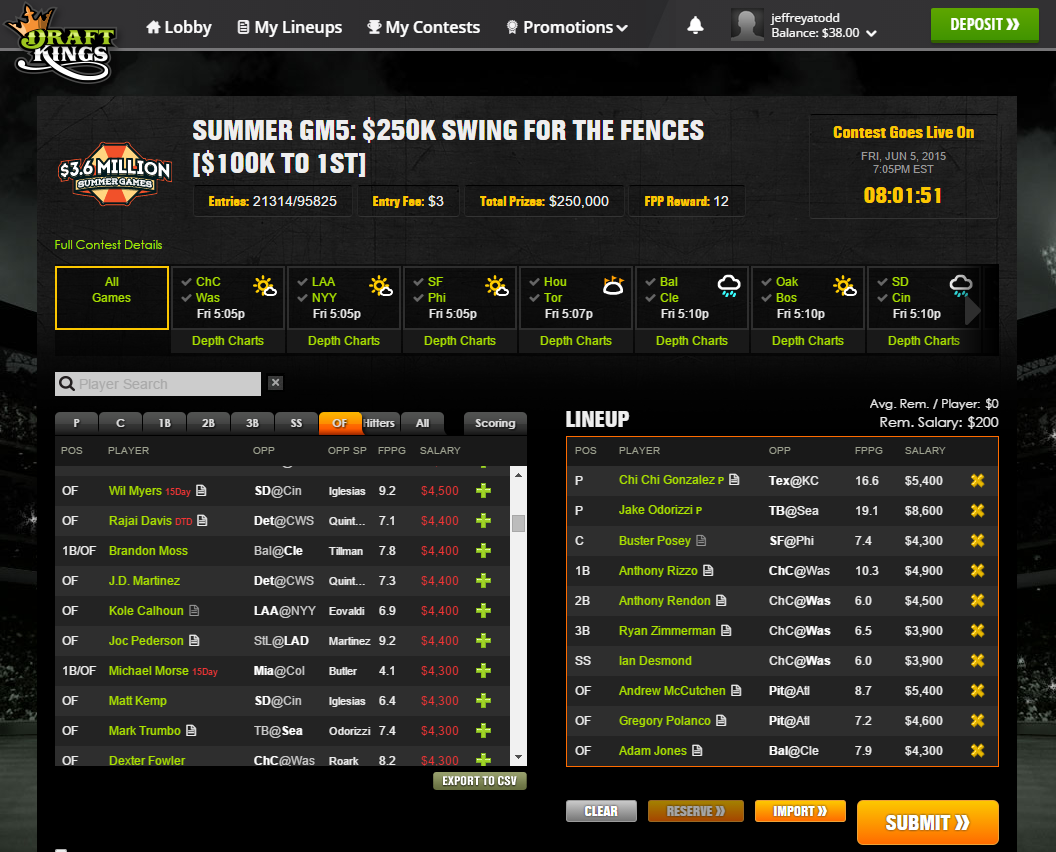 Sign up for this $250K contest right now!