8:05pm: Barry Svrluga of the Washington Post reports (via Twitter) that the Nationals will receive $4.5MM from the Phillies in 2015, which covers all but about $400K of Papelbon's remaining salary. Papelbon's 2016 salary will indeed be $11MM, he adds, but $3MM of that will be deferred and paid in the 2017 season.
7:12pm: The Nationals announced on Tuesday evening that they have acquired closer Jonathan Papelbon from the Phillies in exchange for Double-A right-hander Nick Pivetta. Not only has the team acquired Papelbon, though, they also announced that they have signed him through the 2016 season. Papelbon and the Nationals have reportedly agreed to restructure the pre-existing club/vesting option on his contract, reducing the value from $13MM to $11MM in exchange for having the option immediately exercised. The Phillies also announced the move, adding that they sent cash considerations to Washington along with Papelbon.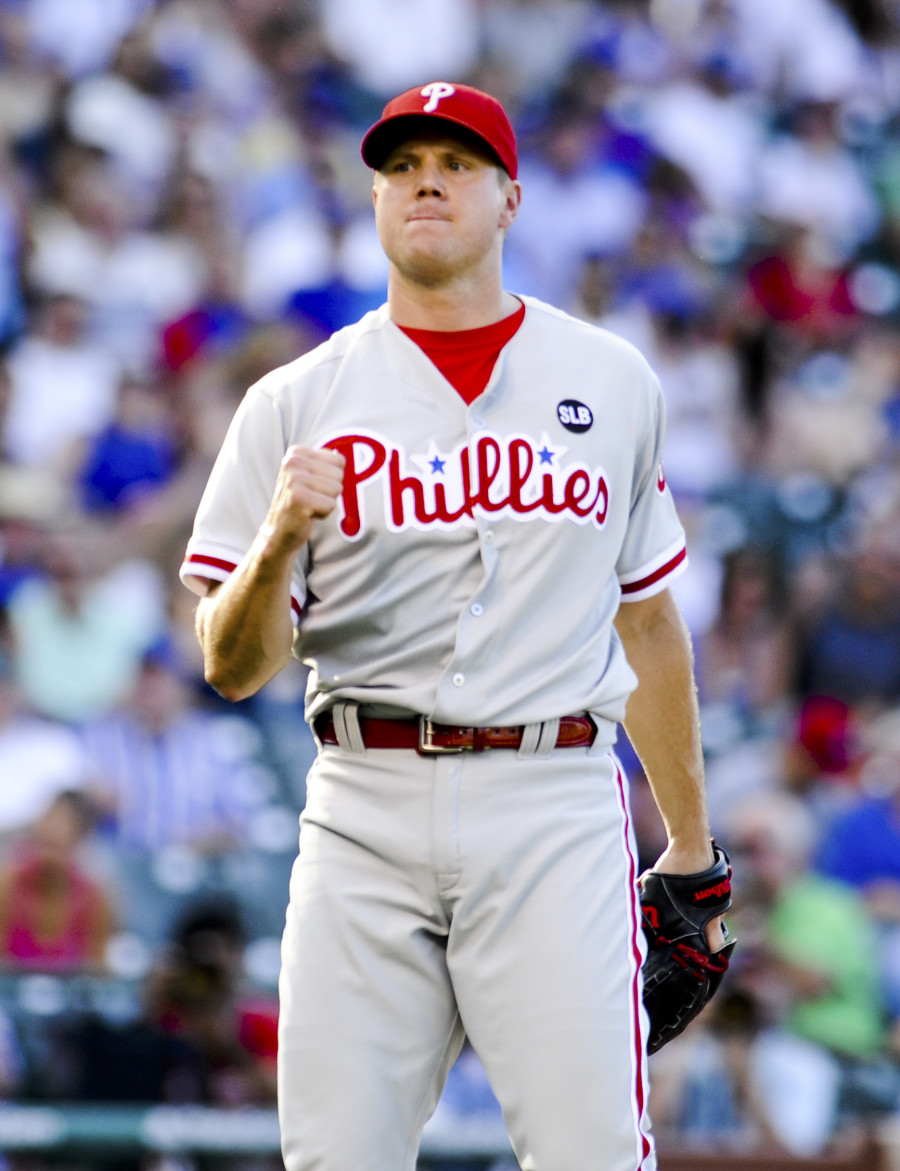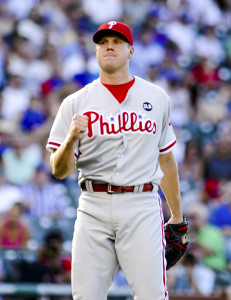 Among the roadblocks that needed to be resolved prior to finalization of a complicated trade were Papelbon's no-trade clause, his vesting option for the 2016 season and his adamant desire to remain a closer upon a trade to a new team.
The Nationals, of course, have Drew Storen pitching exceptionally well in the ninth inning this season, but the trade was reportedly contingent upon Papelbon becoming the team's closer. As such, Storen will slide back to the eighth inning and return to a setup role which he has handled with aplomb in the past. This season, Storen has saved 29 games and worked to a 1.73 ERA, averaging 10.9 strikeouts and just 2.2 walks per nine innings pitched.
A need for a late-inning reliever, then, might not appear to be a strong one for the Nationals, but the rest of the bullpen has been suspect. When subtracting Storen's 36 1/3 dominant innings, the Nationals' other relievers have combined to post a considerably less dominant 3.68 ERA.
Papelbon will unquestionably deepen the team's bullpen, though he may not necessarily be an improvement over Storen in the ninth inning. However, his acquisition will allow Nationals manager Matt Williams more flexibility when using Storen. Williams has deployed Storen, his best reliever, in the eighth inning just once this season, and he's never used him for more than three outs. Whether or not Storen will be available in multi-inning (or at least four- and five-out situations) remains to be seen, but the Nats will now have a pair of relievers with sub-2.00 ERAs to close out the final two innings of the game.
For all the talk about Papelbon's diminished velocity, he remains an elite reliever. He's pitched to a 1.87 ERA dating back to Opening Day 2014, averaging 8.7 K/9 against 2.0 BB/9 in 106 innings of relief. Though he's now averaging just over 91 mph on his heater, Papelbon has improved his control and become a significantly more ground-ball-oriented pitcher. His 51.9 percent ground-ball rate is the highest of his career and comes in a full 13 percent above his career mark of 38.9 percent. The result of his new approach on the hill has been a 1.59 ERA that would represent the second-best mark of his career and his best since 2006, were the season to end today.
Papelbon is earning $13MM in 2015, and about $4.9MM of that sum remains through season's end. Papelbon was just 21 games finished shy of seeing his 2016 option vest anyway, but by agreeing to the restructured deal he's traded a bit of financial upside for financial security and the opportunity to join a winning team. While Papelbon's option was long viewed as a detriment to his trade value and, in the end, still proved to be that, he would almost certainly have been in position to receive a much more sizable commitment on the free agent market, so there's some value in the deal for the Nats as well.
Turning to the Phillies' side of the deal, Baseball America ranked the 22-year-old Pivetta as the Nationals No. 10 prospect on their midseason update. Per BA, the Canadian hurler's 6'5″ frame allows him to throw a low-90s fastball with downward plane. MLB.com's Jonathan Mayo and Jim Callis ranked Pivetta 12th among Nats farmhands, noting that he can reach 96 mph with his heater and giving him a chance to start in the big leagues while noting that he's somewhat of a project.
In 101 1/3 innings split between Class-A Advanced and Double-A this season, Pivetta has a 3.02 ERA with 6.9 K/9 against 3.4 BB/9. He'll join Ben Lively, Zach Eflin, Tom Windle and Joely Rodriguez as arms acquired by the Phillies dating back to the offseason's trades of Jimmy Rollins, Antonio Bastardo and Marlon Byrd.
Ken Rosenthal of FOX Sports reported that there was a deal in the works, but both Jim Bowden and Jayson Stark of ESPN reported that there were hurdles to be cleared before a deal was struck. Barry Svrluga of the Washington Post reported (on Twitter) that a deal was close. Bowden reported that a Double-A pitcher was headed to the Phillies (Twitter links). Rosenthal reported (Twitter links) that the trade was contingent upon Papelbon becoming Washington's closer and restructuring his option. MLB.com's Todd Zolecki reported Pivetta's inclusion (via Twitter). Joel Sherman of the New York Post tweeted the new terms of Papelbon's 2016 salary.
Photo courtesy of USA Today Sports Images.