SATURDAY: The Indians will send closer to $15MM, not $10MM, to the Braves, MLB.com's Anthony Castrovince tweets. Swisher and Bourn are owed about $38MM combined for the remainder of their contracts, while Johnson is owed about $19.5MM, so it appears the Indians will save between $3MM and $4MM total on the deal.
FRIDAY: The Braves and Indians have announced a swap of three bad contracts that will send Nick Swisher, Michael Bourn and cash considerations (reportedly about $10MM) to the Braves in exchange for third baseman Chris Johnson.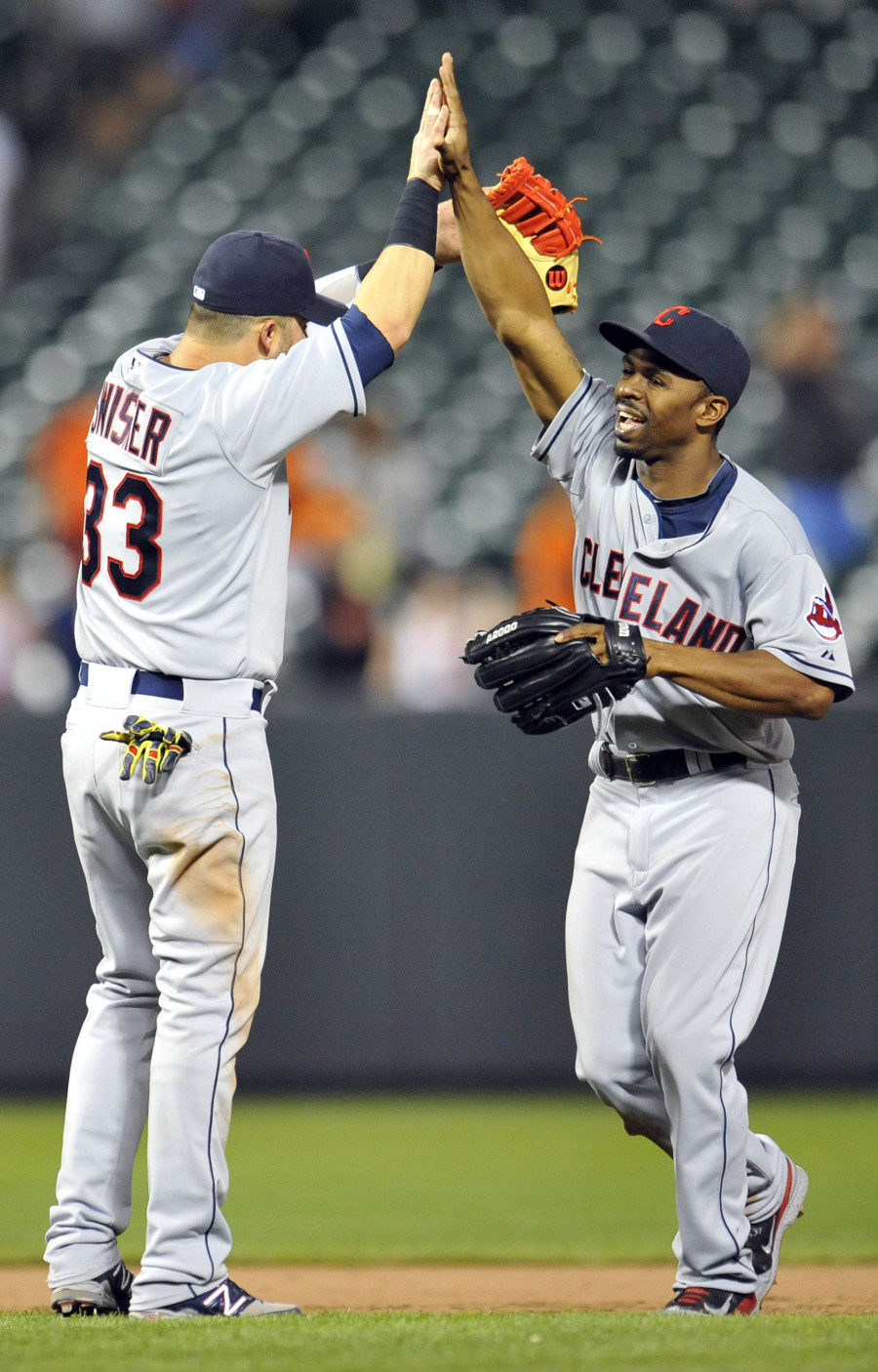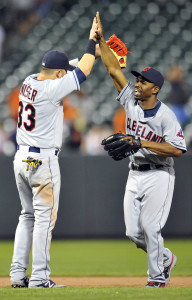 Both Swisher and Bourn are in the third season of significant four-year pacts ($56MM and $48MM, respectively). Swisher is owed $15MM in 2016, whereas Bourn is owed $14MM next season. Both players have 2017 vesting options, but neither figures to accrue the necessary 550 plate appearances in 2016 to trigger the additional year.
Johnson's contract calls for him to earn $19.5MM through the end of the 2017 season, so the roughly $10MM included by the Indians will balance out the money on the two contracts.
In this week's MLBTR Newsletter, I examined the possibility of a Johnson-for-Bourn swap. This expanded iteration of the deal, in essence, boils down to a swap of bad contracts that will allow the Braves to free up some money in 2017 (when they reportedly plan to push for contention in their new stadium, SunTrust Park) and give Cleveland more immediate roster flexibility at the cost of paying some of the remaining salary up front.
Swisher, 34, underwent arthroscopic surgery on both of his knees last August in an effort to correct pain that had caused a rapid decline in his production at the plate. However, Swisher has followed up a .208/.278/.331 campaign in 2014 with a .198/.261/.297 batting line in 30 games this season. Inflammation in his left knee has again landed Swisher on the disabled list, though he was on a rehab assignment at the time of the deal. The Braves' key motivation in making this deal is to move around some finances, but they'd undoubtedly be pleased if Swisher were able to return to anything resembling the form he showed in 2006-13, when he batted .257/.362/.464 and averaged 26 homers per season.
Though Swisher is on the disabled list, MLBTR has confirmed that players on the disabled list can be sent through revocable trade waivers if their minimum period of inactivity has passed and if they're healthy and able to play at their accustomed level. Because Swisher has been on the 15-day for more than 15 days and is on a rehab assignment at Triple-A, he was eligible to go on waivers.
Bourn, 32, has seen a similar downturn in his production since signing in Cleveland, as he's batted just .257/.315/.345 in 1388 plate appearances. Like Swisher, he's been hampered by injuries, though his have primarily been of the hamstring variety. Bourn underwent surgery on his left hamstring in 2014 and has been sidelined by a strain in that same hamstring this season. The leg injuries have significantly slowed him down, as he's swiped just 46 bases in 331 games with Cleveland after stealing 42 in his final season before free agency. (A season that he, coincidentally, spent with the Braves.)
As for Johnson, he signed a three-year, $23.5MM contract prior to the 2014 season. Then 29 years old, Johnson was coming off a career year in which he batted .321/.358/.457 with 12 homers. However, much of that production was the result of a .394 batting average on balls in play, and his overall numbers have come back down to Earth as his BABIP regressed to his career norm.
Over the past two seasons, Johnson has batted .257/.288/.352. He'll probably get a fair chance at playing time in Cleveland, though, as Lonnie Chisenhall has been moved to the outfield after struggling again in 2015, and rookie Giovanny Urshela hasn't hit much in his debut. Cleveland is lacking in MLB-ready options at the hot corner, so Johnson could find semi-regular at-bats and a chance at redemption. If nothing else, he's proven to be a useful platoon bat over the course of his career; Johnson is a .313/.349/.439 hitter in 692 plate appearances versus lefties.
Yahoo's Tim Brown first reported (via Twitter) that Swisher was about to head to Atlanta. Jon Heyman of CBS Sports tweeted that an agreement was in place. Joel Sherman of the New York Post reported that Bourn and cash considerations would round out the deal (Twitter links). Jeff Passan of Yahoo Sports tweeted the financial details on the swap.
Photo courtesy of USA Today Sports Images.