Players don't get much more difficult to value than Orioles utilityman Steve Pearce. The 32-year-old was little more than a journeyman for much of his career, but that narrative has shifted — and then continued to change — in recent years.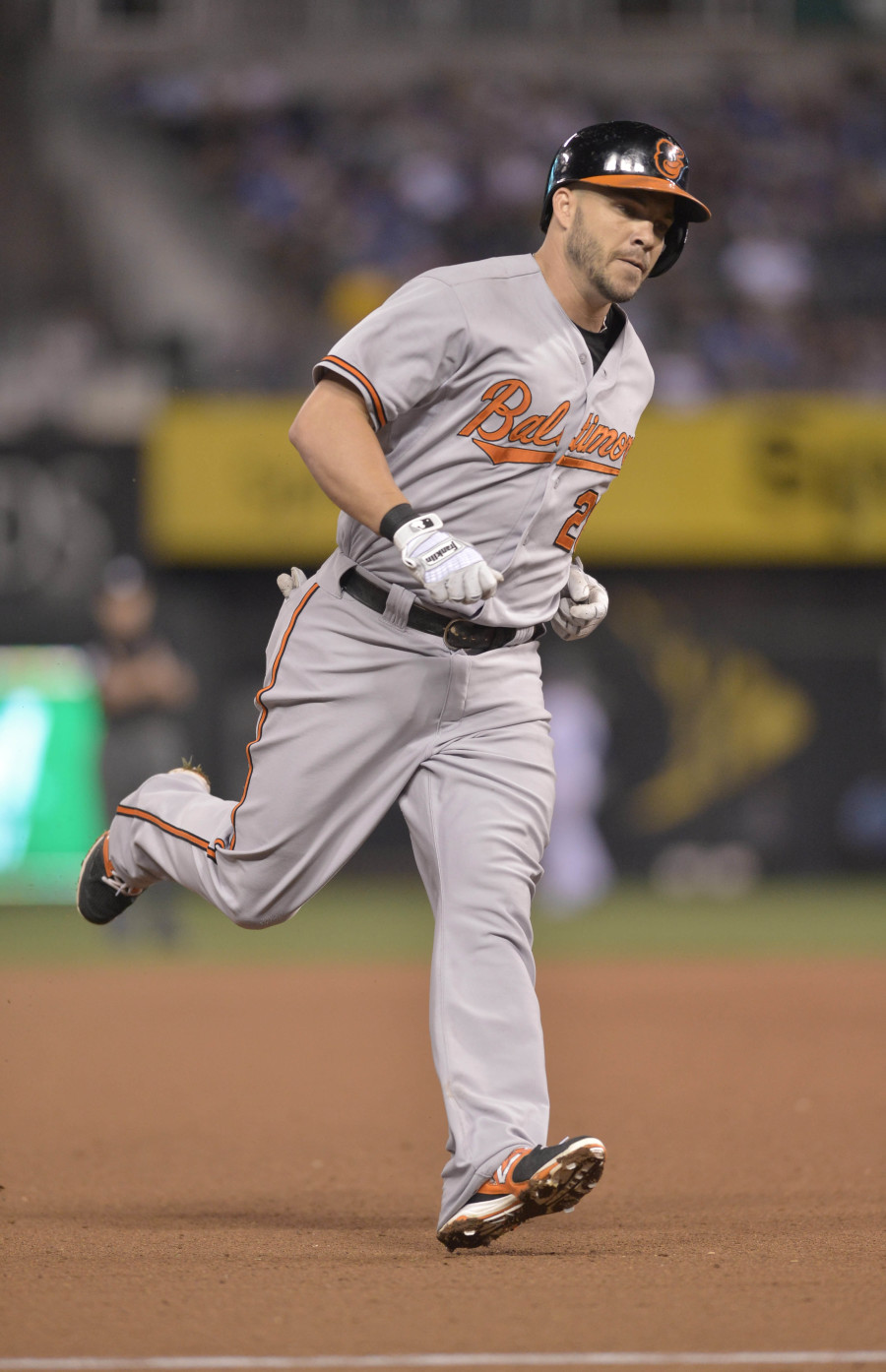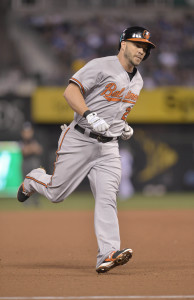 Let's pick things up in 2013, when Pearce put up his first above-average offensive season. He slashed a useful .261/.362/.420 that year for Baltimore, but played in only 44 games. That campaign, combined with the similarly useful .254/.321/.437 line he cobbled together in 28 games the previous season, was good enough for the O's to give him a $850K arbitration salary. However, that salary wasn't enough to deter the O's from an early-season DFA in 2014. The Blue Jays claimed him on waivers, but Pearce declined the claim so he could re-sign with Baltimore.
So, what did Pearce do after going back to the O's? Only this: slash .293/.373/.556, hit 21 home runs, and post five to six WAR (depending upon one's preferred source) over 383 plate appearances.
That incredible breakout led to a difficult valuation matter in and of itself, as Pearce presented a hard-to-peg arb case. He and the team split the difference between their widely divergent filing numbers ($2MM from the team, $5.4MM from the player), settling on a $3.7MM salary.
The 2014 version of Pearce looked like a mirage in the early going this year. He limped out of the gates, lost power output and playing time, and ultimately spent a lengthy stretch on the DL. But a funny thing happened, again. It's a short sample of under 100 plate appearances, but Pearce owns a .230/.316/.529 slash and has hit seven home runs in the season's second half. However one feels about Pearce's trajectory, his late-season surge lends some credence to the idea that he can approach — if not replicate — his career-best year.
It's noteworthy that even the newly-resurgent Pearce doesn't have the on-base numbers that he carried in his sterling '14 campaign. Looking at the season as a whole, his walk rate has dropped (from 10.4% to 7%, year over year), and that's certainly a cause for some level of concern. However, he's also been had some poor luck. Pearce's groundball-to-flyball rate and home run-per-flyball rates are steady. His line drive rate is slightly up, and he's making only slightly less hard contact. But his BABIP has plummeted to .243 — well below his career level and nearly 100 points shy of what he carried last season.
Another thing has occurred along the way that is worthy of note. Pearce had long played exclusively in the corner outfield or at first base. He's generally received solid-to-good ratings by defensive metrics, though there has been quite a bit of variance in a series of short samples. This year, though, the O's slotted Pearce in at second when a need arose. He's only spent 121 2/3 innings there, hardly enough to draw definitive conclusions, but both DRS and UZR combined to value him as an approximately average performer. At the very least, he's shown enough to think he can play some second base in a pinch, even if there probably aren't any teams that would consider playing him there with any sort of regularity.
Comps are virtually impossible in this case, but there are at least some data points to consider. Platoon outfielders like Nate McLouth, Rajai Davis, and David Murphy have commanded two-year deals at $5MM to $6MM in annual salary in recent markets. Defensively-limited sluggers such as Michael Morse (two years, $16MM), Marlon Byrd (same), Kendrys Morales (two years, $17MM) and Michael Cuddyer (two years, $21MM) have earned more. On the low end of the spectrum, Jeff Baker and Garrett Jones represent a pair of part-time bats that received relatively minor totals of $3.7MM and $7.75MM on two-year deals. Neither player had ever turned in a season even close to Pearce's 2014 campaign, so in spite of some 2015 struggles, one would imagine Pearce has separated himself from that range.
Each of the above players was heading into at least his age-32 season when signing, and all but Morales and McLouth were even older than that. Pearce will play next season at the age of 33, so while that certainly adds to the reasons that a longer-term contract will be difficult to strike, it does suggest that multiple years are plausible. There are even some recent lower-AAV three-year deals that ought to be considered, perhaps: Cody Ross ($26MM) and James Loney ($21MM). However, both had a stronger walk year than Pearce as well as a history of more consistent performance, making three years a lofty goal.
It's hard, really, to know what market to place Pearce in. You could view him as a first base/corner outfield/DH option — a market highlighted by John Jaso and Mike Napoli — or he could be grouped him with super-utility players that could start at multiple positions. That group is, of course, headlined by Ben Zobrist and also includes Daniel Murphy, Kelly Johnson, and — perhaps — Chase Utley.
In terms of 2015 production, Pearce certainly isn't the most exciting name on the market, but the variety of roles he's capable of filling and the myriad markets in which he could be included make him one of the more difficult free agents to peg this offseason. Definitive contenders may not wish to guarantee him more than a bench spot, but a non-contending or fringe club could look at Pearce and see a player that has homered 35 times over his past 669 plate appearances and hope that, if given regular playing time, he could hit 25 or more in a single season at what could be a relatively bargain rate.
Photo courtesy of USA Today Sports Images.