NOV. 5: The Royals announced on Thursday that Gordon, unsurprisingly, will receive a $15.8MM qualifying offer. Gordon is a virtual lock to reject that one-year offer in favor of a multi-year deal on the open market, but the QO ensures that the Royals will receive a compensatory pick at the end of the first round in next year's draft, should Gordon sign elsewhere. Any team that signs Gordon will have to forfeit its top unprotected draft pick. (The first 10 picks of next year's draft are protected.)
NOV. 4: Royals left fielder Alex Gordon has declined his $14MM player option and is now officially a free agent, the team announced today. The 31-year-old Gordon, a client of Excel Sports Management, will now be able to test the open market for the first time in his career.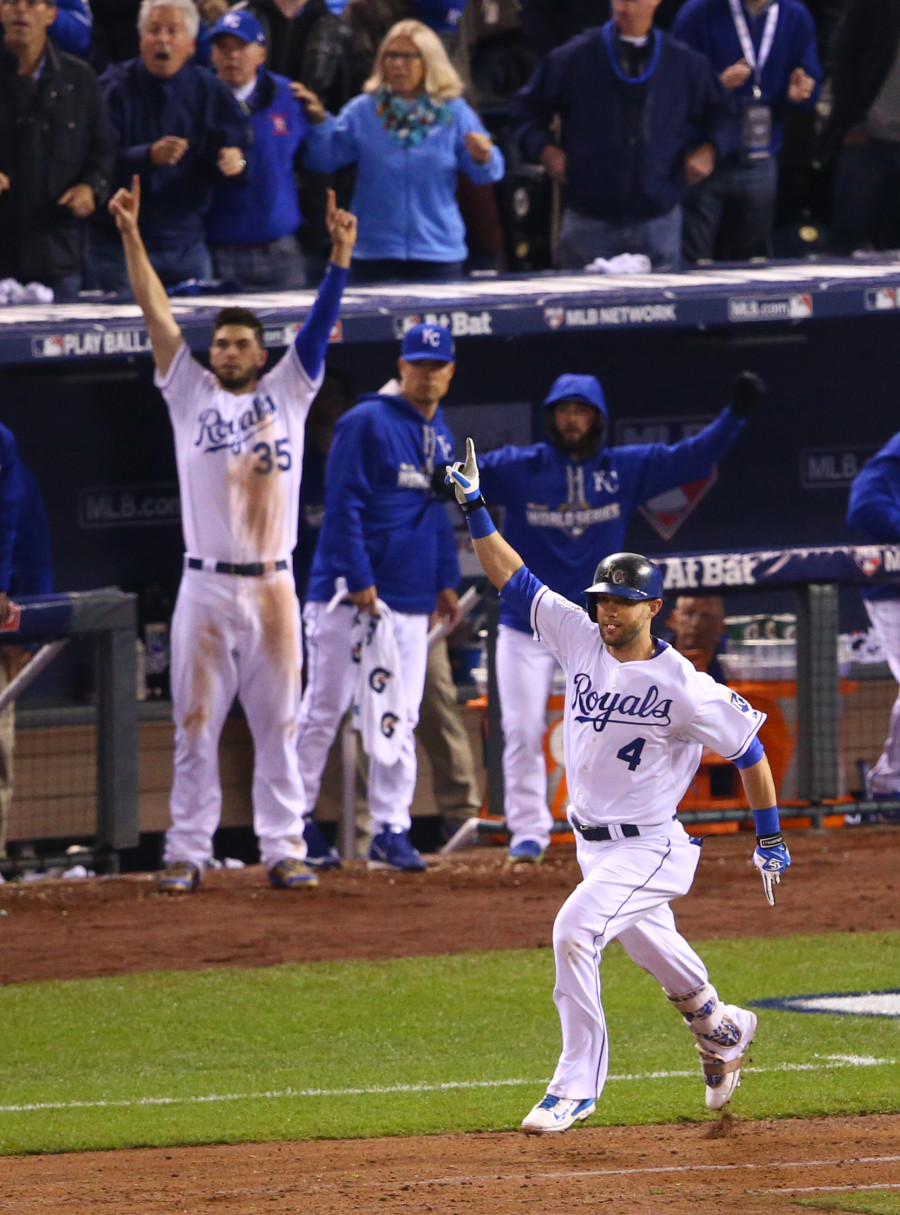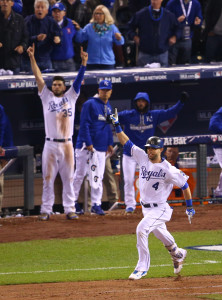 For now, the Royals have a couple of days of exclusive negotiation rights with Gordon, as teams are granted those exclusive rights for five days following the World Series. It'd be surprising if a contract of this magnitude were able to be hammered out in such a small window, and it'd also be unusual for Gordon to accept an offer without at least gauging his value on the open market, so he seems likely to solicit interest from other clubs beginning Saturday. That means the Royals will at least be able to extend Gordon a one-year, $15.8MM qualifying offer, which would net the team a compensatory draft pick at the end of the first round in next year's draft, should Gordon ultimately sign with another club.
Gordon missed nearly two months with a strained groin this season but enjoyed a characteristically strong overall campaign both at the plate and in the field. The lifetime Royal hit .271/.377.432 with 13 home runs and was seven runs above average in left field despite the layoff, according to both Defensive Runs Saved and Ultimate Zone Rating.
The former No. 3 overall draft pick arrived on the scene with big expectations in 2007, with many hoping Gordon to become the team's third baseman of the future. His infield work didn't pan out, and for awhile, his swing didn't, either. Gordon hit just .229/.319/.365 in 470 plate appearances from 2009-10, leading many to apply the dreaded "bust" label when referencing him. However, Gordon moved to the outfield full-time in 2011 and broke out with an outstanding .303/.376/.502 batting line and 23 homers.
Since that time, Gordon has batted .281/.359/.450 despite his spacious home environs, leading park-adjusted metrics like OPS+ and wRC+ to peg his offense at about 20 percent better than a league-average hitter. Over that incredible stretch, Andrelton Simmons and Jason Heyward are the only players in baseball who have carried more defensive value, according to both Ultimate Zone Rating and Defensive Runs Saved.
With a strong track record at the plate, in the field and on the basepaths, Gordon will be one of the most in-demand free agents this offseason and could command a five-year deal worth roughly $20MM annually. That would shatter the Royals' franchise record for largest contract, which currently stands at five years and $55MM. While that type of spending is far beyond Kansas City's typical capacity, one has to wonder if the team would make an exception for Gordon, who has become the face of the Royals franchise and whom fans would undoubtedly like to see in Royals blue for the entirety of his career.
Photo courtesy of USA Today Sports Images.