The Angels have officially agreed to acquire shortstop Andrelton Simmons from the Braves, along with catcher Jose Briceno. Lefty Sean Newcomb and righty Chris Ellis are going to Atlanta in return, along with long-time Halos shortstop Erick Aybar. The Braves will pick up $2.5MM in the swap to offset some of Aybar's salary.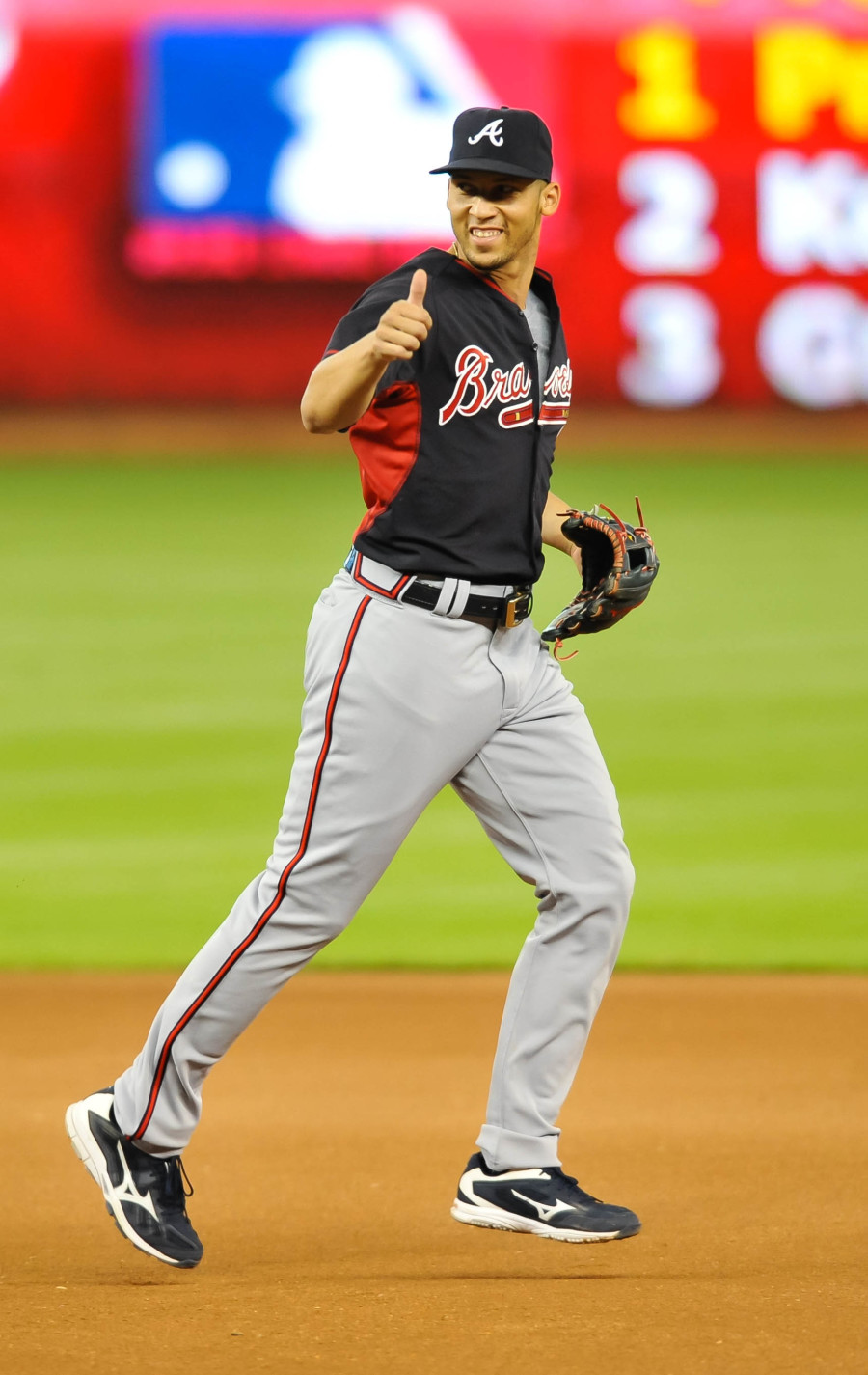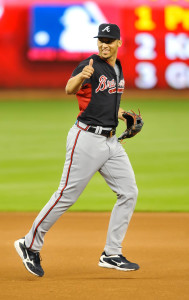 Simmons, 26, is arguably the single best defensive player in the game today. Though he hasn't been consistent offensively, he has a tremendous floor because of his glove, which is as pleasing to the eye as it is to defensive metrics.
Simmons has shown promise at the plate at times. In 2013, his first full season in the majors, he slashed .248/.296/.416 and hit 17 home runs. But Simmons's isolated slugging has fallen off precipitously since, with his groundball rate rising and frequency of hard contact tailing off. While the high-contact hitter managed a .321 OBP last year, his overall batting contribution was valued at just an 82 wRC+.
Los Angeles will take over the extension that Simmons signed last winter with his now-former club, pursuant to which he is owed $53MM over the next five seasons. Notably, not much cash has run off of that contract since it was signed, as Simmons was paid just $5MM total from signing through 2015.
The 23-year-old Briceno is not a major part of the swap. He spent all of last year at the High-A level, his highest placement yet, and slashed a meager .183/.215/.267 over 327 plate appearances.
The Braves, meanwhile, receive two hurlers who were widely considered the best prospects in an already-depleted (and now largely barren) Los Angeles system. When combined with last winter's trade haul, Atlanta now has a loaded store room of young arms to deploy at the major league level or utilize in future trades.
Newcomb, in particular, is a major asset, as he landed inside the top twenty on MLB.com's latest league-wide prospects list. The 22-year-old southpaw climbed from Class A to Double-A over the 2015 season, producing excellent run prevention numbers along the way. He averaged double-digit strikeout-per-nine tallies as well, though his composite 5.0 BB/9 walk rate shows that he's still in need of polishing.
The 23-year-old Ellis, meanwhile, isn't viewed in the same tier as Newcomb. The University of Mississippi product did have a solid 2015, though, logging 140 2/3 frames of 3.90 ERA ball, split between High-A and Double-A. He struck out 8.4 and walked 4.0 batters per nine along the way, but that K:BB rate took a beating after his promotion.
Aybar will likely serve as a placeholder for the Braves, who have a highly-regarded young shortstop in Ozhaino Albies who is a few years off but moving quickly through the system. Depending upon how the offseason and season progress, Aybar could also end up a trade piece.
The 31-year-old had a down year in 2015, slashing just .270/.301/.338 in 638 trips to the plate. But he had posted slightly above-average numbers over the four preceding years. Aybar has drawn more or less average career ratings in the field, though both DRS and UZR saw him as sub-par last season.
All told, Aybar still profiles as an average or better regular heading into 2016. After all, he's fifth in all of baseball in fWAR accumulated over the past five campaigns. His $8.5MM salary will be reduced to a $6MM total for Atlanta, which makes him plenty valuable despite his pending free agency after the coming season.
MLB.com's Jesse Sanchez reported the swap on Twitter. The package going to the Braves was reported by MLB.com's Alden Gonzalez (Twitter links) and Joel Sherman of the New York Post (also on Twitter). Tim Brown of Yahoo Sports (Twitter links) and Mike DiGiovanna of the Los Angeles Times (on Twitter) reported Briceno's involvement. MLB.com's Mark Bowman tweeted the monetary amount involved.
Photo courtesy of USA Today Sports Images.