DECEMBER 9: Lackey gets a full no-trade clause, Jeff Passan of Yahoo Sports reports on Twitter. Brett Taylor of Baseball Prospectus had tweeted that the deal included at least some such protection.
DECEMBER 8: Chicago has announced the signing.
DECEMBER 4: The Cubs have reached agreement with righty John Lackey on a two-year deal worth $32MM, FOX Sports' Ken Rosenthal reports (Twitter links). Lackey will receive $16MM in each of the next two seasons, Gordon Wittenmyer of the Chicago Sun-Times tweets. Yahoo! Sports' Tim Brown had reported earlier today that the Cubs were intensely interested in Lackey and that the two sides were discussing possibilities for two- and three-year deals. Lackey is represented by Steve Hilliard of Hilliard Sports Management.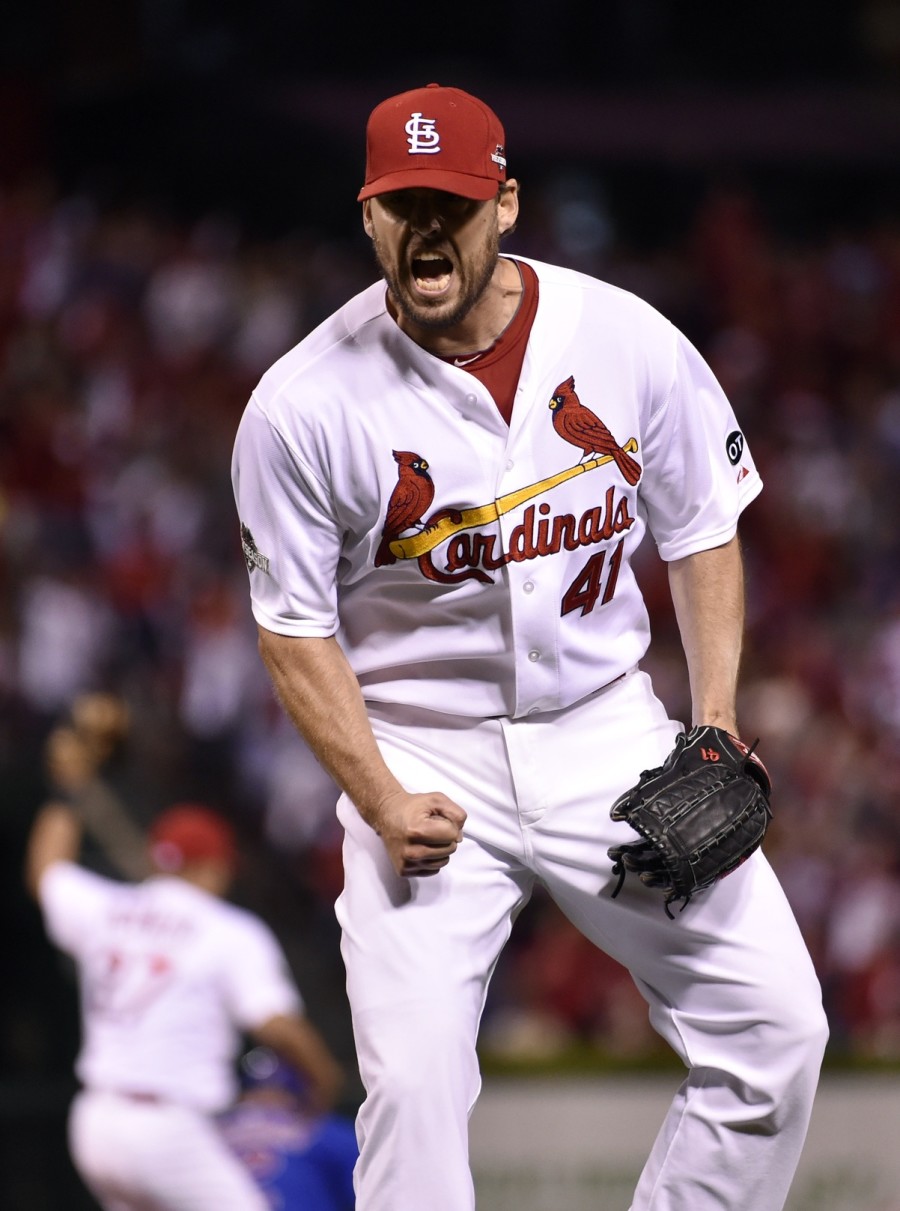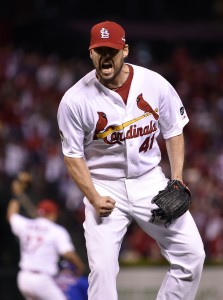 Lackey will be a mid-rotation starter in Chicago, pitching behind Jake Arrieta and Jon Lester (a friend from his days with the Red Sox). He had a terrific season with the Cubs' division rivals in St. Louis in 2015, throwing 218 innings and posting a 2.77 ERA, 7.2 K/9 and 2.2 BB/9. He pitched for the league minimum last season due to a clause in the contract he initially signed with the Sox (although the Cardinals did add $2MM in bonuses); it appears his new deal will pay him closer to the $15MM-plus he received in the other years of that contract.
The 37-year-old Lackey is no spring chicken, so it's no surprise that the Cubs aren't making a lengthy commitment. After having Tommy John surgery and missing the 2012 season, though, Lackey has been very durable, making a total of 93 starts and pitching over 600 innings in the three years since. His velocity and peripheral numbers have also remained fairly constant in that time frame. That's not to say, however, that he's likely to post another 2.77 ERA in Chicago next season — like many Cardinals pitchers last season, his numbers with runners in scoring position were outstanding (opposing batters hit .200/.296/.273 against him). Lackey seems unlikely to sustain those numbers, although he would still be very productive even if he gained half a run or so in ERA.
The Cubs had previously been connected to starting pitchers like Jeff Samardzija (via free agency) and Shelby Miller (via the trade market). They also met with David Price before Price agreed to terms with the Red Sox. Obviously, Lackey costs significantly less than Price did or Samardzija seems likely to, and will not cost the Cubs any prospects other than a draft pick. (Lackey rejected a qualifying offer from the Cardinals, so the Cubs will lose their first-round pick in the 2016, 28th overall. The Cardinals will gain a pick at the end of the first round.) With Lackey in the fold, the Cubs' rotation lines up as Arrieta, Lester, Lackey, Kyle Hendricks and Jason Hammel.
Photo courtesy of USA Today Sports Images.