DECEMBER 14: The team has announced the signing.
DECEMBER 10, 10:37pm: Dan Connolly of the Baltimore Sun (Twitter links) has more details. O'Day will earn $5MM in 2016, $6MM in 2017, and $8MM apiece in 2018 and 2019. He'll then take home $1MM annually for each of the next four years (though obviously won't be obligated to play for the team in that stretch).
The no-trade clause allows him to designate seven clubs per season, though Connolly notes that he stands to reach ten-and-five rights during 2018.
8:35pm: The deal is "official," Jon Heyman of CBSSports.com tweets, though it has yet to be announced by the club. $1MM of O'Day's salary each year will be deferred, per the report.
DECEMBER 7: A deal is in place between the O's and O'Day, pending only a physical, per Connolly (via Twitter). It is indeed for four years and $31MM, he adds.
O'Day will pick up some limited no-trade protection, Connolly adds on Twitter.
DECEMBER 6, 7:30pm: The matters being worked out involve "language/stipulations," ESPN.com's Buster Olney tweets. From the report, it certainly does not sound as if the sides expect any serious difficulty in finalizing the arrangement.
6:29pm: O's executive VP Dan Duquette said today that there's more work to be done to complete any deal with O'Day, as Rich Dubroff of CSNmidatlantic.com tweets.
12:16pm: O'Day himself tweets that the deal is not yet complete. "Contrary to the news, I have not reached an agreement with the O's yet," he says. "I am flattered by all the attention, but reports are premature." Heyman clarifies (Twitter links) that one explanation might be that O'Day hasn't yet taken a physical, and physicals given by the Orioles have sometimes not turned out as the players taking them have imagined. (For example, Grant Balfour and the O's had a disagreement with the Orioles over a physical two years ago.) O'Day and the Orioles do have a deal in place, Heyman writes.
11:21am: Details of the deal have yet to be finalized, Connolly tweets. Also, obviously, O'Day will still have to take a physical for the deal to be complete. MASNsports.com's Roch Kubatko tweets that the deal might not officially be done until the end of the week, since team doctors are attending the Winter Meetings.
8:48am: Righty reliever Darren O'Day has agreed to terms on a four-year deal with the Orioles, FOX Sports' Ken Rosenthal tweets. Jon Heyman of CBS Sports (who originally tweeted that a return to the Orioles was likely) says O'Day will receive $31MM. O'Day is a client of the Ballengee Group.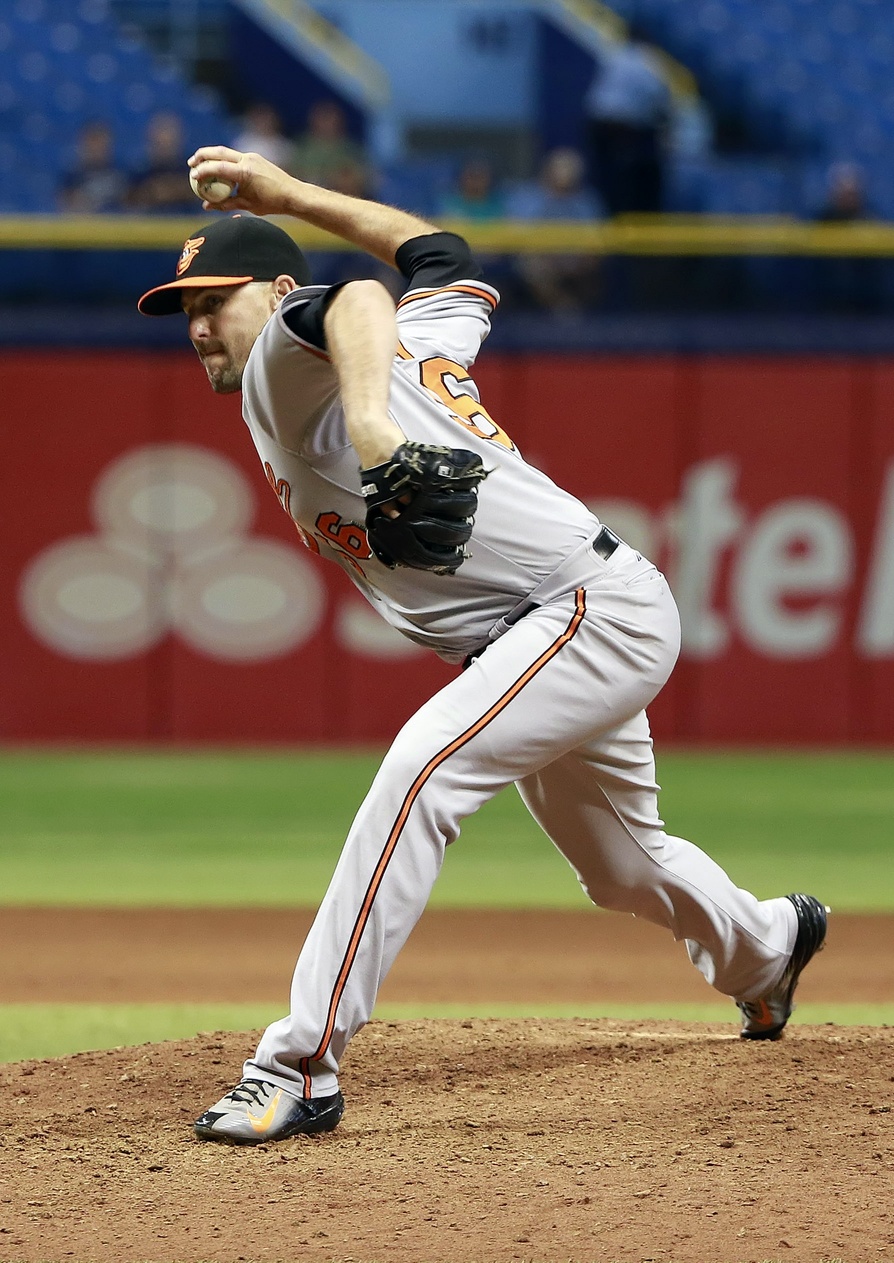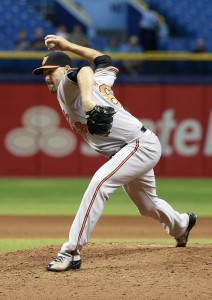 O'Day had reportedly been deciding between the Orioles and Nationals. He had also been connected to the Braves and Dodgers, but O'Day's wife is a reporter based in Washington DC, and it had been thought that influenced his preference to stay in the DC area. Dan Connolly of the Baltimore Sun tweets that O'Day came close to agreeing to terms with the Nationals on Friday, but that the Orioles made a last-second bid of four years, sealing O'Day's decision to return to Baltimore.
O'Day has been a major part of Baltimore's bullpen in the past four seasons, never more so than in 2015, when he pitched 65 1/3 innings with a 1.52 ERA and a terrific 11.3 K/9 and 1.9 BB/9. He's effective against both righties and lefties, making him far more than a situational pitcher, despite his funky delivery and modest velocity. He will likely return to an eighth-inning role with the Orioles.
O'Day was the top reliever on Tim Dierkes' list of the top 50 free agents, so retaining him looks like a coup for Baltimore, at least in the near term. The $7.75MM average annual value of his new contract is reasonable, although its four-year length is interesting, given O'Day age (33) and the fact that he isn't a closer (although perhaps it isn't that surprising — last week, ESPN's Jerry Crasnick noted that the expectation within the industry was that O'Day would get a four-year deal in the $32MM-$34MM range). Last offseason, only two relievers, Andrew Miller and David Robertson, received four-year deals, and both of them were considerably younger than O'Day is now. And as Eduardo A. Encina of the Sun tweets, the Orioles don't often give pitchers four-years — the only free-agent pitcher who's ever received a four-year deal from them is Ubaldo Jimenez. That they're giving a four-year deal to a 33-year-old setup man suggests they think O'Day can continue to be a crucial part of their bullpen.
Photo courtesy of USA Today Sports Images.