DEC. 7, 9:30am: Iwakuma will land a three-year, $45MM contract, according to Jon Heyman of CBS Sports (via Twitter). That would match MLBTR's prediction from early November.
DEC. 6, 8:45pm: There is a deal in place that is believed to be for a three-year term, Jon Heyman of CBSSports.com reports on Twitter. If that's the case, then Los Angeles will be acquiring the age-35 through age-37 campaigns of the veteran.
7:24pm: The Dodgers are nearing agreement on a deal with free agent righty Hisashi Iwakuma, according to multiple reports. Indeed, ESPN.com's Jim Bowden reports on Twitter that an agreement is already in place, while Joel Sherman of the New York Post hears it's not yet done (Twitter link) but says other clubs think a pact will be finalized. The sides are "moving toward completion" of a contract, per Ken Rosenthal of FOX Sports (via Twitter).
Possible financial terms remain unreported. Iwakuma, a client of the Wasserman Media Group, got off to a slow start and dealt with shoulder issues last year, but ended up turning in a typically excellent campaign for the Mariners. Over 129 2/3 innings, he worked to a 3.54 ERA with 7.7 K/9 against 1.5 BB/9.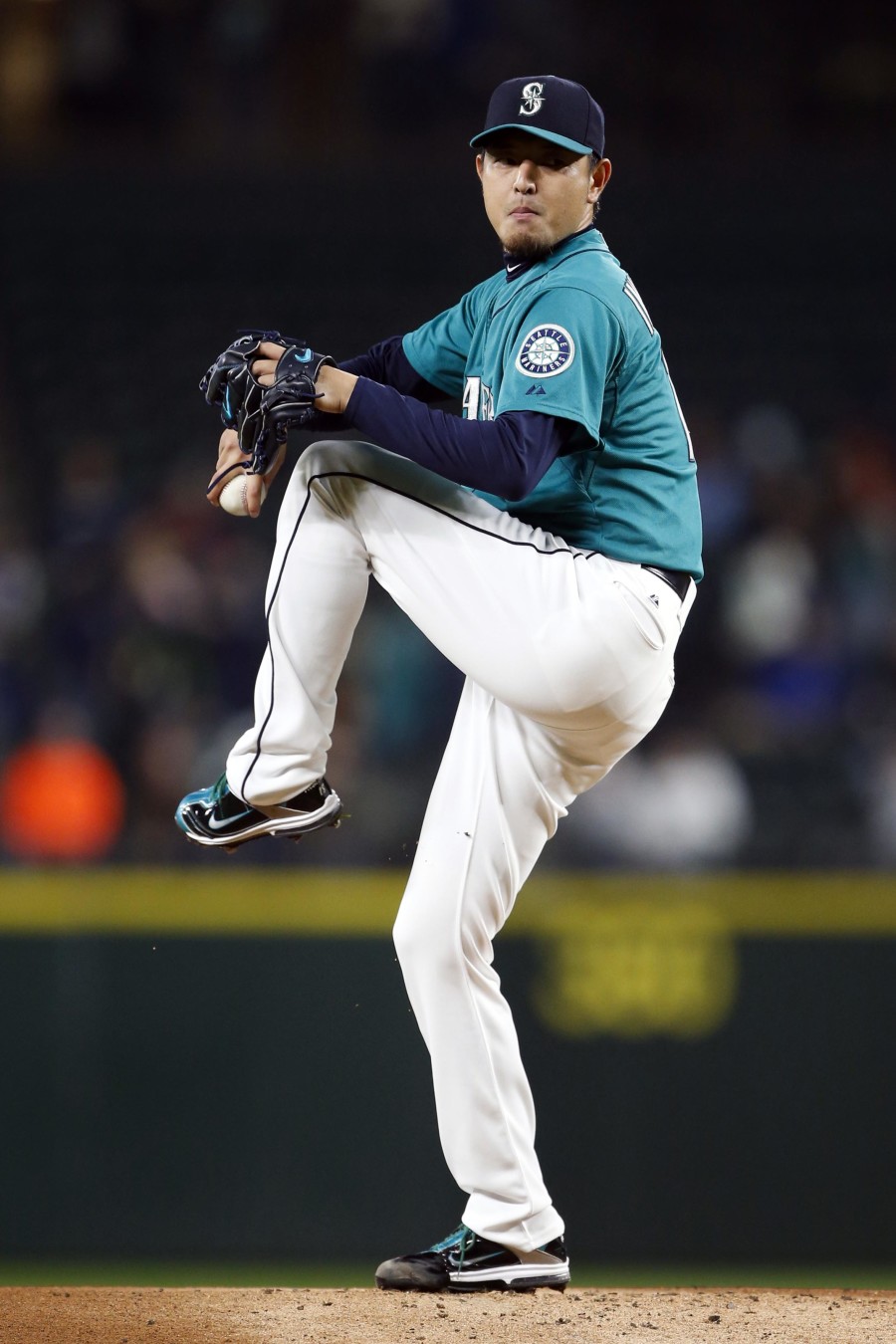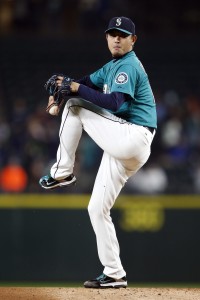 Remarkably enough, that's the worst single-season earned run average the 34-year-old has compiled over a single campaign. He's been remarkably good since coming to Seattle from Japan before the 2012 season. In 653 2/3 total MLB frames, Iwakuma has allowed just 3.17 earned runs per regulation game.
ERA estimators largely support the results. Iwakuma posted a 3.36 SIERA last year and carries a 3.33 mark over his four seasons. In addition to a sparkling 16.2% K-BB%, Iwakuma has induced groundballs on just over half of the occasions that a batter has put one of his pitches in play.
Never reliant on velocity, Iwakuma has experienced only a slow drop in fastball velocity. Last year, he averaged 88.9 mph on his fastball, down from the 90.3 he maintained back in 2012.
It is worth noting, though, that Iwakuma missed starts in each of the last two seasons. He was sidelined for about a dozen outings last year, though he obviously ended the year producing solid results from the rotation. Iwakuma has also been somewhat susceptible to the long ball, allowing a 13.8% HR/FB rate and 1.10 home runs per nine over his career.
In rating Iwakuma the 25th-best free agent available, MLBTR's Tim Dierkes predicted that he'd be able to find three years and $45MM on the open market. Aside from age, the major factor weighing down the righty's value is the fact that a signing team will be required to part with a draft pick.
It's easy to see why the Dodgers would be interested in the veteran. Paying a hefty average annual value won't stress the club's payroll much (if at all), but by adding an older player the club would be able to avoid a lengthy entanglement. Los Angeles had, of course, reportedly pursued several other high-profile pitchers only to fall short in the bidding.
Photo courtesy of USA Today Sports Images.