TODAY, 11:33am: The deal is backloaded, per another Heyman tweet. Zimmermann will take home $18MM apiece in the first two years, then earn $24MM in 2018, and receive $25MM apiece over the contract's last two campaigns.
7:30am: Zimmermann gets full no-trade protection for three years, Jon Heyman of CBSSports.com reports (Twitter links). In the final two years of the contract, Zimmermann will be able to name a ten-team pre-approval list but otherwise block any movement.
Heyman notes that this provision was "key" to getting a contract done. The righty is, of course, a native of Wisconsin, and was drawn by the chance to settle his young family in the broader midwest region without having to worry about being shipped elsewhere.
The contract's hefty trade protection helps to explain its allure at this still-early stage of the winter. As explained below, there was some cause to believe that Zimmermann could achieve a sixth guaranteed year, but it appears he was willing to part with some pure earning upside to control his destiny (for the most part) over the life of the deal.
YESTERDAY: Having already bolstered their bullpen with the acquisition of Francisco Rodriguez, the Tigers made a move to fortify their rotation on Monday, officially announcing the signing of Jordan Zimmermann to a five-year contract. The Relativity Sports client will reportedly receive $110MM over the life of the contract.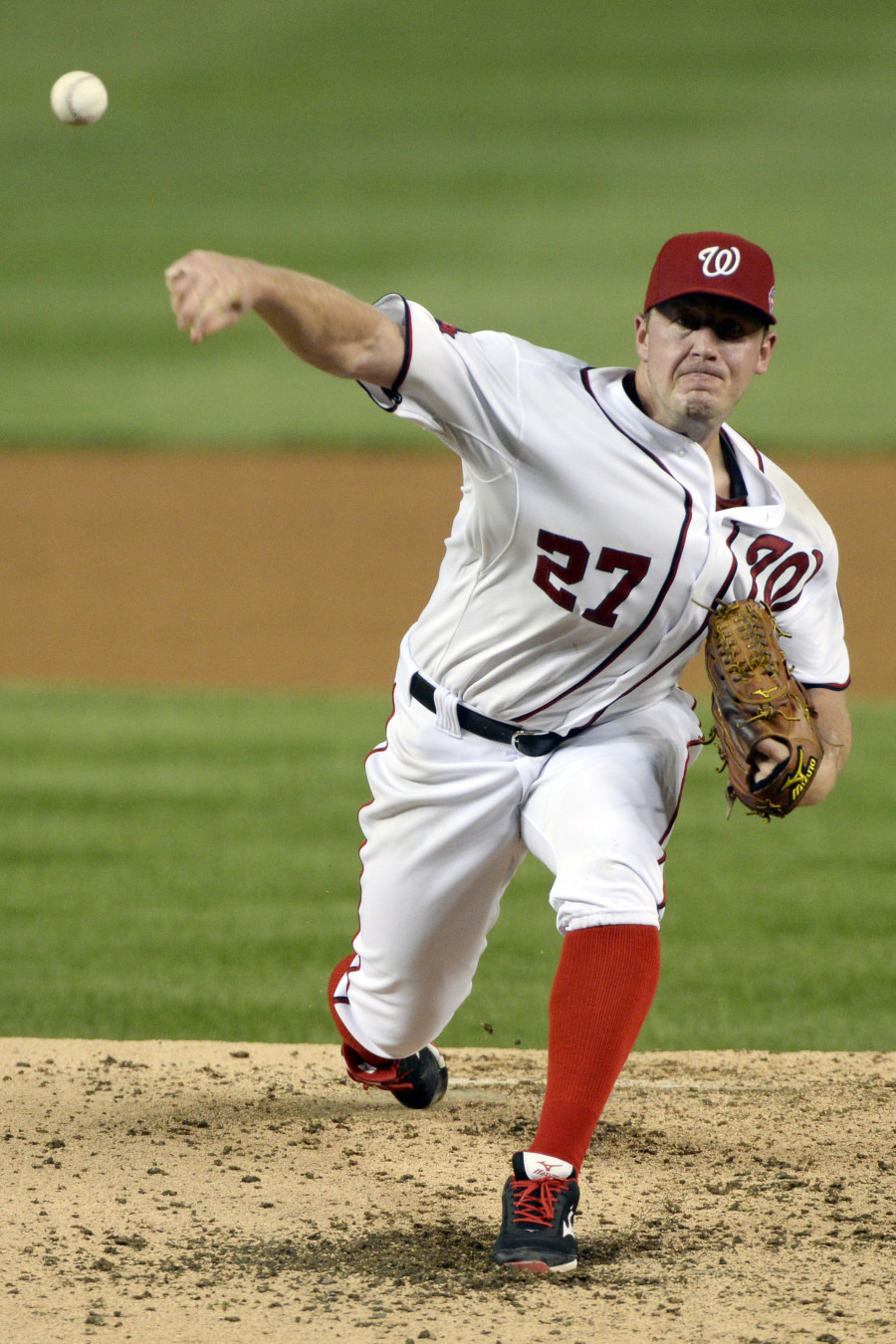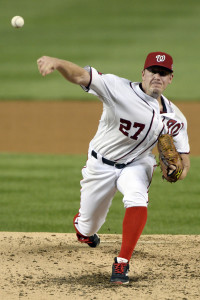 Earlier this offseason, MLBTR's Tim Dierkes rated Zimmermann as the seventh best free agent available this winter and predicted that he could net a six-year, $126MM contract.  A reliable righty, Zimmermann's stock fell slightly this season due to a decline in his strike out and whiff rates from 2014. He also reverted to a league average HR/FB ratio, leading to a higher-than-normal 3.66 ERA.  The 29-year-old right-hander (30 in May), has a career 3.32 ERA with 7.43 K/9 and 1.82 BB/9 in over 1,000 innings. His most recent campaign for the Nationals included similar numbers in 201 innings with the aforementioned regression in home run rate.
Zimmermann was shut down early in 2011, his first year back from Tommy John surgery, as the Nationals sought to build up his innings, but he has been quite durable ever since. In the last four years, Zimmermann has made at least 32 starts each season while compiling 810 1/3 total innings. Though he's never put up gaudy single-season inning tallies, he is fifth in the game in total starts since the beginning of 2012 and ranks 12th in total frames over that span.
Zimmermann has also performed well in limiting platoon splits. He's been slightly better against righties historically, of course, but has handle opposite-handed hitters in equivalent manner in most regards. Lefties do draw walks at a higher rate (2.3 vs. 1.4 BB/9), but their overall production has not been markedly greater (.310 vs. .286 wOBA).
There's a lot to like, but 2015 undoubtedly represented a step back for the righty, and not just in the earned run department. Zimmermann's 3.66 ERA was by far the highest full-season mark of his career, and his FIP (3.75), xFIP (3.82), and SIERA (3.83) marks all landed a fair sight over his career averages.
Detroit once boasted an elite rotation but after losing Max Scherzer and David Price in recent seasons, they've been in need of reinforcements.  Additionally, Justin Verlander and Anibal Sanchez have become unreliable due to injuries and performance decline.  Now, the Tigers figure to have a stronger rotation in 2016 and beyond thanks to the addition of Zimmermann, who becomes the first pitcher to receive a $100MM+ deal after having previously undergone Tommy John surgery.  Adam Wainwright set the previous watermark with his five-year, $97.5MM extension signed in 2013.
Zimmermann rejected a qualifying offer from the Nationals, so the Tigers will have to sacrifice a draft pick in order to sign him.  The Tigers select ninth overall – a protected pick – so they would surrender their second pick.  Likewise, the Nationals will receive a compensatory pick between the first and second rounds of the 2016 draft.
Jon Morosi of FOX Sports first reported that the two sides were in talks. Jon Heyman of CBS Sports reported that there was an agreement in place (on Twitter). Morosi reported the $110MM figure (on Twitter), and ESPN's Jerry Crasnick added that there were no options on the straight five-year pact (Twitter link).
Photo courtesy of USA Today Sports Images.