Over the next few days, I will be discussing some of the higher profile upcoming arbitration cases. I will rely partly on my arbitration model developed exclusively for MLB Trade Rumors, but will also break out some interesting comparables and determine where the model might be wrong.
Just like last year, our arbitration model expects three pitchers to break the decade-old record for starting pitchers reaching their first-year of eligibility for arbitration. As is generally the case, these pitchers are excellent extension candidates, and extensions are a big part of the reason why Dontrelle Willis' $4.35MM arbitration salary from 2006 has stood this long as the record.
In reality, the record really should have been broken several times already. Most notably, Tim Lincecum was offered $8MM in 2010 when he requested $13MM upon exchanging figures with the Giants. He ultimately earned $9MM as part of a multi-year deal, but Willis' record technically still stood, because Lincecum had not signed a one-year deal. Clayton Kershaw in 2012 was offered $6.5MM when requesting $10MM and ultimately signed a multi-year deal, giving him $7.75MM his first year. Just last year, one of the three pitchers projected to break Willis' record, Lance Lynn, made $7MM as part of a multi-year deal, although it is less clear he would have earned that much had he not signed his three-year deal.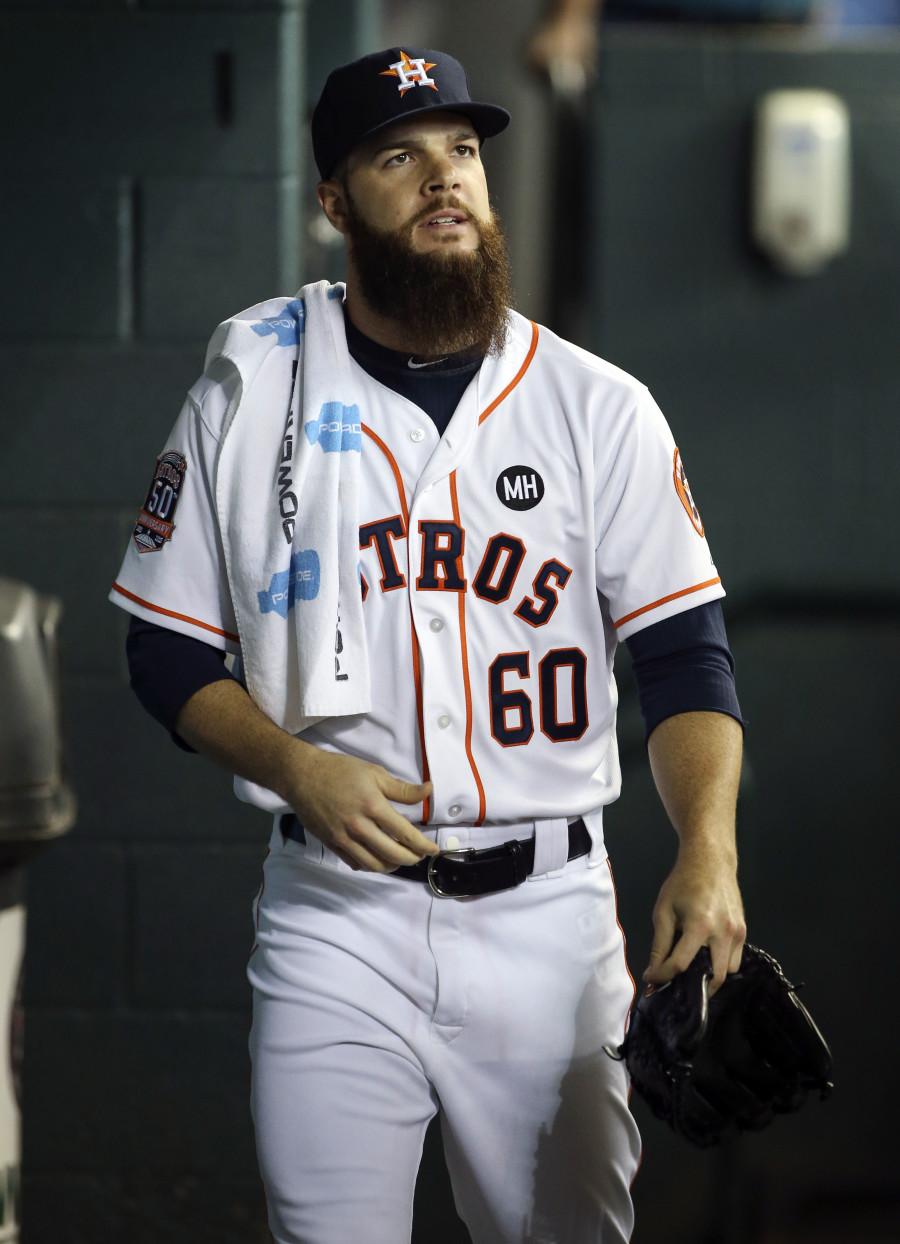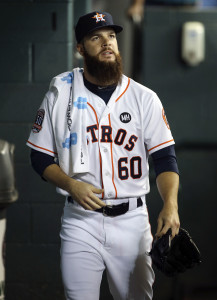 The strongest of the three cases this year is that of the reigning American League Cy Young Award winner, Dallas Keuchel. He went 20-8 in 2015 with a 2.48 in 232 innings. The only other two platform-year Cy Young winners in recent history have been Lincecum and Kershaw, but both of them clearly had stronger careers than Keuchel before winning their Cy Young Awards. Lincecum had a 2.90 career ERA and Kershaw's career ERA was 2.88, while Keuchel only has a 3.58 career ERA and was at 4.16 before his Cy Young season. Similarly, Lincecum was 40-17 career at the time, and Kershaw was 42-28, while Keuchel is only 41-35.
In addition to Keuchel, two other pitchers are projected to top the $4.35MM record for first-time eligible starting pitchers. Shelby Miller only went 6-17 in 2015, but his 3.02 ERA in 205 1/3 innings in his All-Star platform year, along with his 3.22 career ERA in 575 1/3 innings give him a strong projection anyway. Matt Harvey went 13-8 with a 2.71 ERA in 189 1/3 innings in his platform year, and he has a 25-18 career record with a 2.53 career ERA in 427 innings. While Keuchel is projected to earn $6.4MM, Miller is projected to earn $4.9MM, and Harvey is projected to earn $4.7MM .
Despite no hurler topping Willis' $4.35MM record, a number of pitchers have gotten very close in recent years. Five players in the last six years have landed between $4MM and $4.35MM on one-year deals, and many more have received multi-year deals. Comparing Keuchel, Miller, and Harvey with these five hurlers, along with a few other players who fell just short of $4MM will help figure out whether our projection for these pitchers is appropriate.
Keuchel seems like a safe bet to break the $4.35MM record if he does have a one-year award or goes to a hearing. David Price, who tied Willis' $4.35MM record, was 14-10 with a 3.09 ERA in 224 1/3 innings in his platform year, which Keuchel bested in each category. Keuchel also has the same number of wins as Price did for his career at the time (41) and a similar ERA (3.38 for Price, 3.58 for Keuchel). Strengthening Keuchel's argument is the fact that Price had nearly 100 fewer career innings when he tied Willis' record.
Chris Tillman, who earned $4.32MM last year, did so after a 13-6 record with 3.34 ERA in his platform year and only a 4.00 career ERA with 45 career wins. Keuchel clearly should out-earn Tillman, Price and Willis handily, although he is likely to fall short of the respective $8MM and $6.5MM figures that were offered to Kershaw and Lincecum prior to their multi-year deals. I suspect Keuchel will miss the $6.4MM projection, but could easily get close to $6MM — comfortably establishing a new record.
Shelby Miller may have a harder time hitting his projection. I suspect that the model is struggling to find pitchers with an ERA as good and with as many innings who did not have many wins. A couple of recent comparables emerge, both of which had single-digit wins in their platform year with low ERAs. Stephen Strasburg in 2014 earned $3.97MM a couple years ago after going 8-9 with a 3.00 ERA in his platform year, but his 183 innings that year are short of Miller's 205, and Miller's 575 career innings handily top Strasburg's 434.
Travis Wood earned $3.9MM two years ago with a 9-12 platform year record, 200 platform year innings and 564 career innings, although his career ERA was 3.83. Miller easily bests that mark with 3.22. Their platform year ERAs were similar, however, with Wood at 3.11 and Miller at 3.02. Miller also struck out a few more hitters than Wood had. Overall, both Strasburg and Wood getting just shy of $4MM two years ago with worse pre-platform performances suggests that Miller should get over $4MM, even if his $4.9MM projection will be harder to land. Most likely, he will end up between $4MM and the $4.35MM record, unless Keuchel or Harvey re-sets the market and pushes his number upward.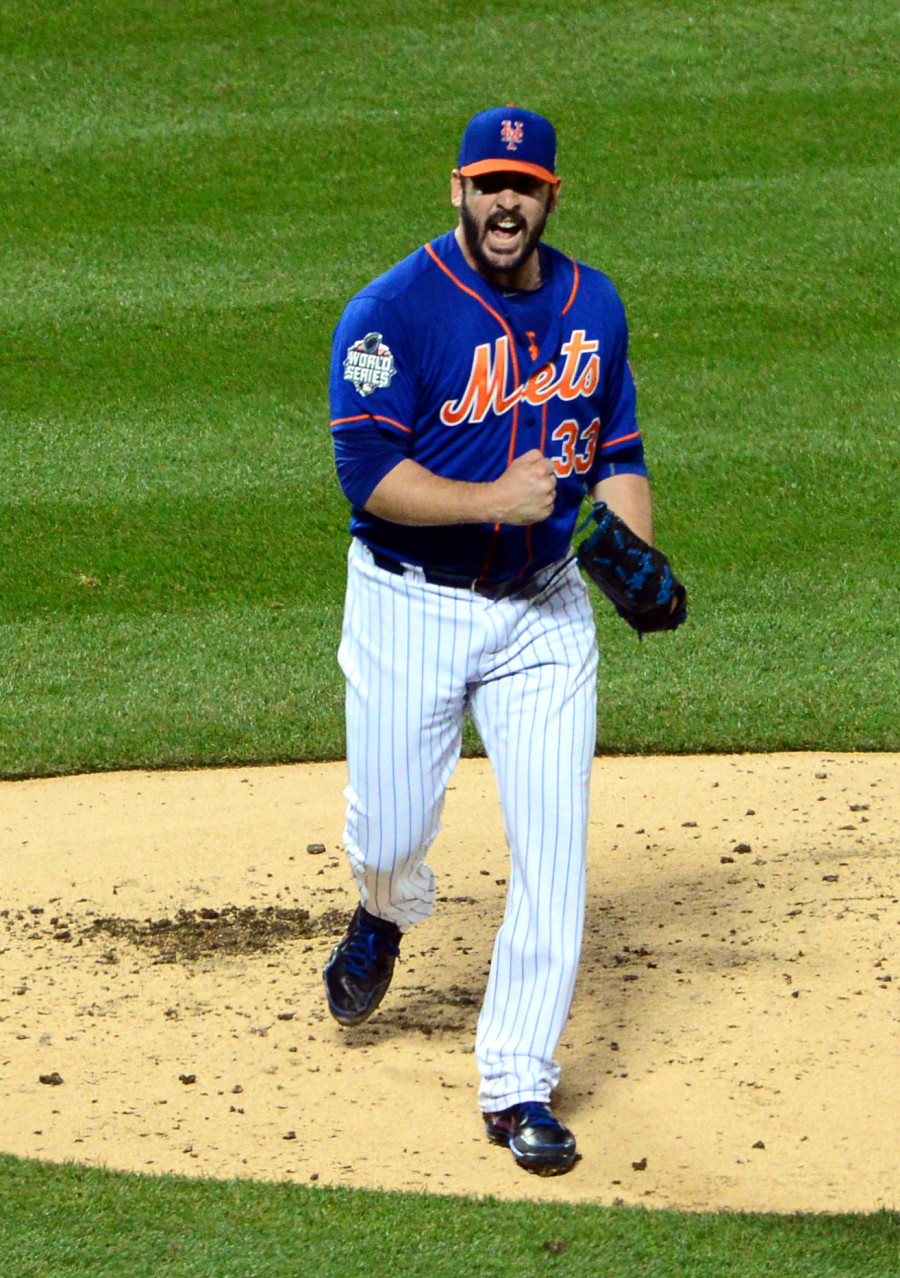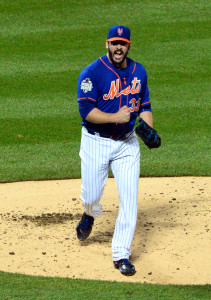 It's difficult to find comparables for Harvey, partly because of his injuries and partly because his playoff performance in 2015 could help his case. Cole Hamels' case after his 2008 playoff success (although he was the World Series MVP) would have been a good match, even though it is stale, but he signed a multi-year deal instead. He did earn $4.35MM in a multi-year deal that could be a useful comparison. Hamels similarly did not have many platform year wins despite a strong ERA — he went 14-10 with a 3.09 ERA, which compares somewhat favorably to Harvey's 13-8 with 2.71. Hamels did have 227 innings though, compared with Harvey's 189. On the other hand, Harvey's 2.53 career ERA clearly outdoes the 3.43 ERA held by Hamels at the time.
Mike Minor got a one-year deal for $3.85MM a couple years ago after going 13-9 with a 3.21 ERA in 204 2/3 innings, although his 3.90 career ERA is clearly worse than Harvey's. However, his 507 1/3 career innings at the time exceed Harvey's 427.
It is not too challenging to make a case that David Price's numbers when he got $4.35MM are similar to Miller and Harvey. Both Miller and Harvey possess superior ERA marks, although they each also had fewer innings. Harvey's record was better (13-8 versus 12-13) but Miller's was worse (6-17). Price's 3.38 career ERA was similar to Miller's 3.22, but Harvey's 2.53 is better. On the other hand, Price and Miller had matching innings totals, while Harvey was about 150 innings short.
It does not seem obvious that Harvey or Miller can top the Price/Willis record, so I suspect both of them will end up in the $4MM to $4.35MM range. Obviously, if Keuchel shatters Price's record in advance, Harvey or Miller could have a better opportunity to top that figure themselves, but I would bet the model's projections for this pair ultimately proves to be too high.
Photos courtesy of USA Today Sports Images.