Over the last few weeks, I have been discussing some of the higher profile upcoming arbitration cases. I will rely partly on my arbitration model developed exclusively for MLB Trade Rumors, but will also break out some interesting comparables and determine where the model might be wrong.
After struggling earlier in his career with the Astros, J.D. Martinez has come into his own with the Tigers and had a career year in 2015, making a strong case for a large raise in his second year of arbitration eligibility. Martinez had 38 home runs and 102 runs batted in, while hitting .282. After earning $3MM in 2015, our model projects him to get a healthy $4.8MM raise to $7.8MM.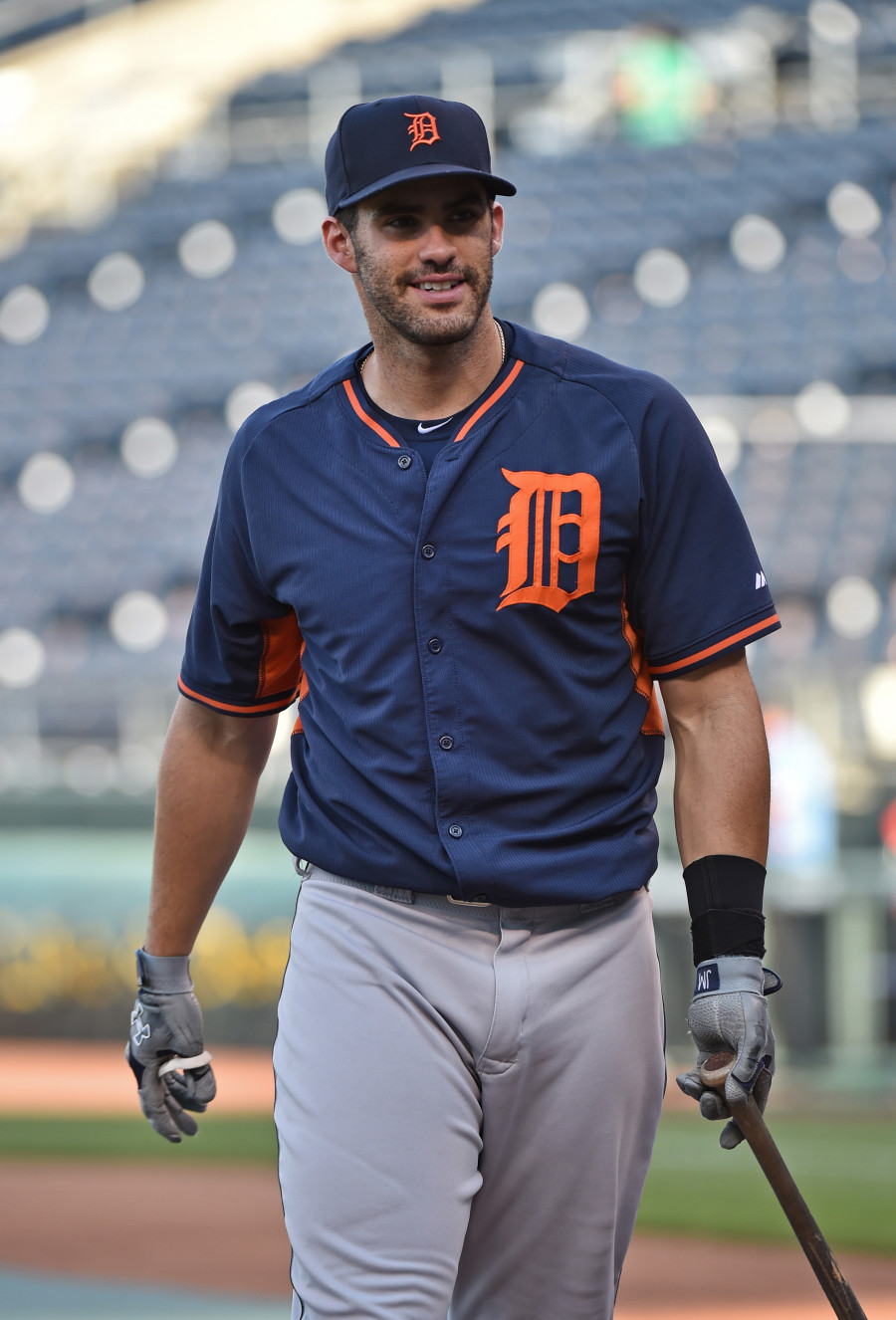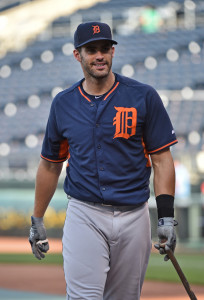 As it turns out, that projection does fall within the filing figures submitted today when the sides were unable to work out a deal before the deadline. But the model is closer to Martinez's own $8MM submission — which would reflect a $5MM raise — than Detroit's $6MM figure — which would give him just a $3MM bump.
As player and club work to reach a compromise — or, if not, to prepare for a hearing — they will be looking closely at similarly-situated past cases. But it is difficult to find reasonable comparables for Martinez. After a player's first year of arbitration eligibility, arbitration salaries in subsequent years are generally based only on the most recent year. For Martinez, this puts him in an esteemed class of hitters who were in the signature 30/100 range for home runs and RBIs, most of whom get healthy raises. In the previous nine years, only two such players received one-year deals in arbitration—mainly because the other seven guys who would have been eligible inked multi-year deals instead.
Notably, both of those players had much better cases than Martinez: Chris Davis hit 53 home runs with 138 RBIs in 2013, leading to a $7.05MM raise, while Jacoby Ellsbury hit .321 with 39 stolen bases in addition to his 32 home runs and 105 RBIs in 2012, en route to a $5.65MM raise. These players certainly look like ceilings for Martinez, so it seemed unlikely he could pin down $5.65MM or above — a doubt that his representatives obviously shared, as reflected in the filing number.
However, nearly everyone else in Martinez's service class in recent years appears to be a floor. In the last nine years, the third highest raise for a second-year eligible hitter who did not sign a multi-year deal went to Hunter Pence, who received only $3.4MM in 2011. He hit .282 with 25 home runs and 91 RBIs. Although Pence stole 18 bases, far more than Martinez's three, I have found that power is much more important than speed in arbitration cases and Martinez's superior power numbers should help him easily out-earn Pence's $3.4MM raise. The fact that Pence's cases was five years ago only makes that clearer.
Lucas Duda was another recent player with 30 home runs going into his second year of eligibility, but he only hit .253 and only had 92 RBIs, so his raise was just $1.6375. He seems like an even less relevant comparable.
The fact that no player in Martinez's service class has gotten a one-year deal with a raise anywhere between Pence's $3.4MM raise and Ellsbury's $5.65MM raise made it difficult to tell how accurate our $4.8MM projection might be. It may be that some other player could be discussed as a comparable, but it is hard to see who'd be suitable.
In cases like this, there are often multi-year deals that teams and players are both willing to sign in the face of this type of uncertainty, so that could happen here — as they've previously discussed — especially now that there's a fairly sizable gulf to bridge. But even in that case, it is not clear who could be a model, since most of the multi-year deals for similar power hitters have been inked earlier in player's careers.
In the end, I view the $4.8MM raise as a reasonable mark, with the entire $3.4MM  to $5.65MM range appearing defensible. Given the filed values, Martinez seems to have the more reasonable position, though both parties will have plenty of incentive to work something out rather than trusting the decision to an arbitration panel.
Photo courtesy of USA Today Sports Images.