The Rays announced on Thursday that they have signed corner outfielder/first baseman Steve Pearce to a one-year deal. The Excel Sports Management client will reportedly receive a $4.75MM guarantee with a the opportunity to earn more through playing time incentives. Pearce can earn $125K for reaching 400 and 425 plate appearances and an additional $250K for reaching 500, 525, 550 and 575 plate appearances. All told, he can earn a total of $6MM between his base salary and playing-time incentives, and he'll also pick up a $250K bonus if he's traded.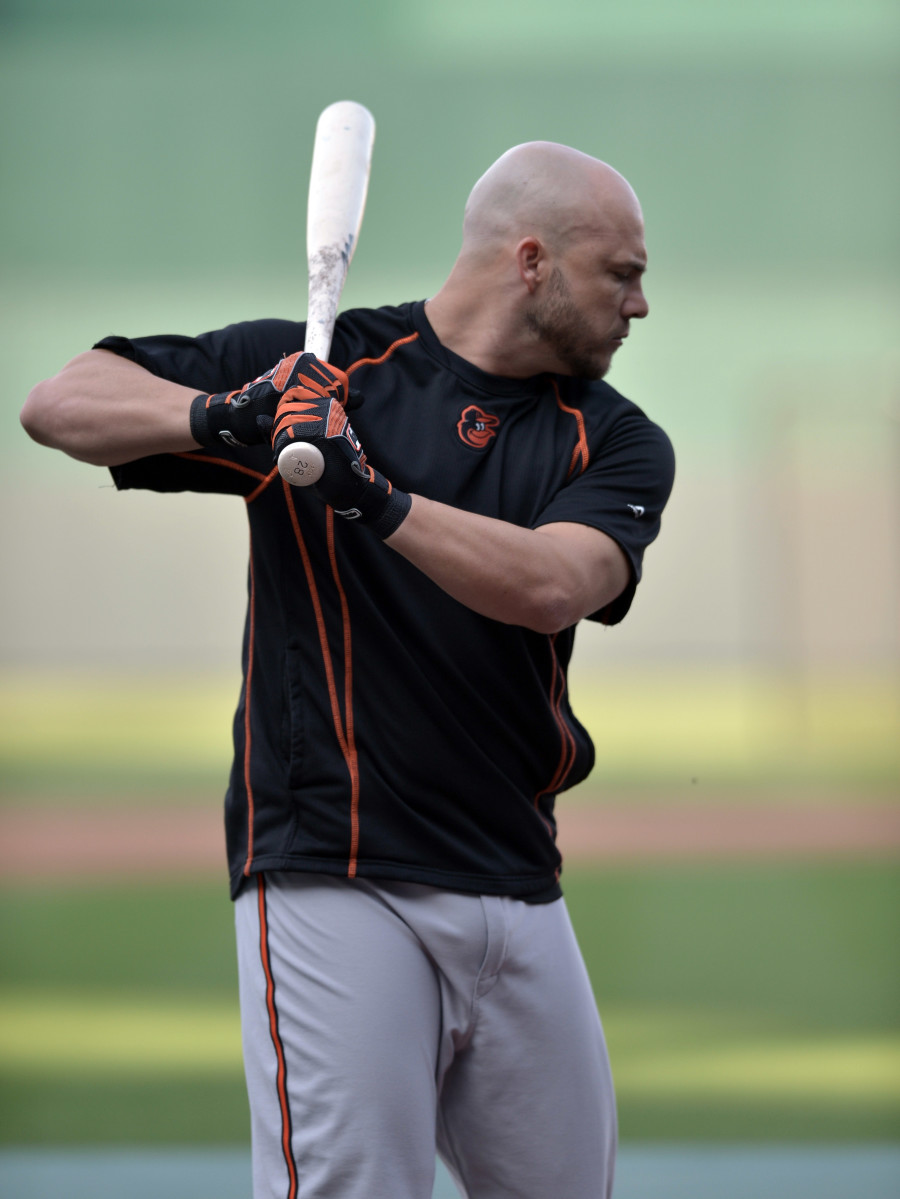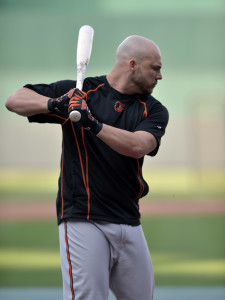 A deal with the Rays represents a homecoming of sorts for the 33-year-old Pearce, who is a native of Lakeland, Fla. — about an hour northeast of Tropicana Field in St. Petersburg. Pearce enjoyed a monster 2014 season with the Orioles but saw his production come back down to Earth in 2015. His strikeout and walk rates trended in the wrong direction this past season, but the larger factor behind Pearce's 2015 struggles was likely a 90-point drop in BABIP. Pearce did see a fairly notable dip in his percentage of hard contact (34.6 percent in 2014, 30.1 percent in 2015), but that shouldn't result in such a drastic drop in his fortune on balls in play, so there's good reason to believe that he can bounce back to some extent in 2016.
While expecting a return to 2014's mammoth .293/.373/.556 levels of production isn't realistic, the cumulative sum of his efforts across the past two seasons is a .258/.335/.494 batting line, and if Pearce can approach anything resembling that production, he'd be an excellent pickup for the Rays on a one-year pact. Pearce's track record, admittedly, is rather spotty, but as a player with 31 homers over his past 592 Major League plate appearances, there's certainly upside to be had.
Pearce gives manager Kevin Cash a platoon option with either Logan Morrison or James Loney at first base/designated hitter, and he can see time in the outfield as well in the event of further injuries to Desmond Jennings, Steven Souza and the newly acquired Corey Dickerson. Pearce also spent some time at second base last season in Baltimore, although that was a rather curious decision considering the fact that Pearce had never started a regular season game at that position prior to 2015. Nonetheless, Pearce added 18 games' worth of experience at second to his bag of tricks and could conceivably be used there on occasion in a pinch. It should also be noted that Pearce isn't necessarily just a platoon option. While he's done more damage against left-handed pitching over the past two seasons, he's also hit right-handers quite well, slashing .258/.336/.481 against same-handed opponents.
While he's entering his age-33 season, the upcoming campaign could be an important one for Pearce, who has spent the entirety of his career playing on one-year deals to this point. If he's able to produce at a consistent level, he'll enter a weak class of free agents coming off a three-year stretch that includes a pair of highly productive seasons. Heading into his age-34 campaign in 2017, a multi-year deal wouldn't be out of the question.
Because the Rays traded two players that were on the 40-man roster — Jake McGee and German Marquez — in the Dickerson trade and only received one 40-man player in return (Dickerson), the Rays do not need to make a move to clear space for Pearce.
Marc Topkin of the Tampa Bay Times first reported the agreement (Twitter link). Ken Rosenthal of FOX Sports reported the financial terms (Twitter link).
Photo courtesy of USA Today Sports Images.