11:40am: MLB.com's Jeffrey Flanagan tweets that if Kennedy does opt out after two years, he receives a $6MM buyout, so he would actually be opting out of three years and $43MM, as opposed to three years and $49MM.
11:17am: After reportedly agreeing to a deal nearly two weeks ago, the Royals announced on Friday that they have signed right-hander Ian Kennedy to a five-year contract. The Scott Boras client will reportedly be guaranteed a total of $70MM and is said to have secured an opt-out clause that would allow him to re-enter the free agent market after the 2017 season. Kennedy's contract, however, is significantly backloaded; he'll earn $7.5MM in 2016 and $13.5MM in 2017, meaning he'd have to forgo a guaranteed $49MM from 2018-20 in order to again test free agency (entering his age-33 season).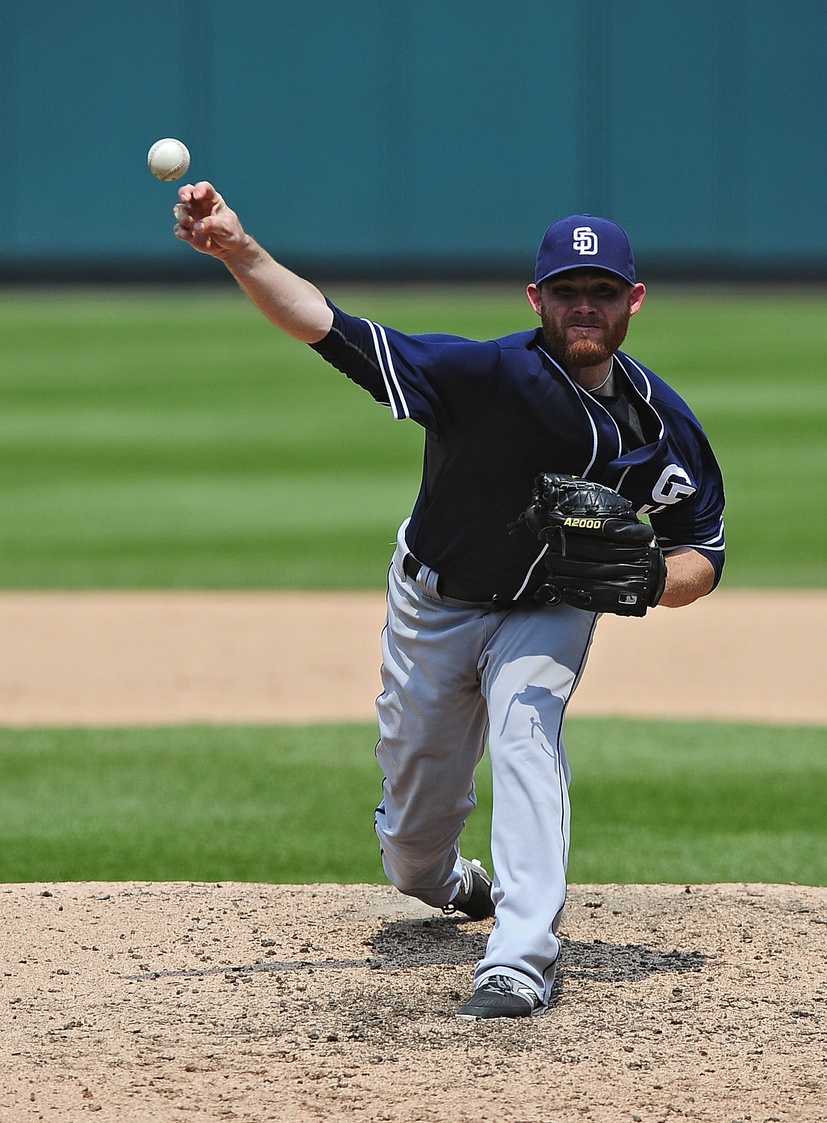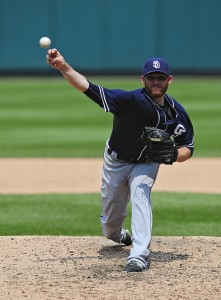 Kennedy notably rejected a qualifying offer from the Padres earlier this offseason, a decision that now looks astute, as he will receive a lucrative long-term deal despite a somewhat sketchy recent history and the fact that he'll cost his new team a top draft pick. Kennedy posted mediocre numbers in 2015, with a solid 9.3 K/9 and 2.8 BB/9 but with a 4.28 ERA and 31 home runs allowed in 168 1/3 innings.
Kennedy did allow only 11 homers in the second half versus 20 in the first. His home run totals throughout the 2015 season were also perhaps somewhat high given his underlying numbers, and he had a strong season in San Diego in 2014. But his struggles to control the long ball last year were still hard to ignore.
Kennedy's qualifying offer, his underwhelming performance and the large number of good free agent pitchers available did not prevent him from receiving a lucrative contract, however. And the opt-out is icing on the cake, adding considerable value to the deal by potentially giving Kennedy one more chance to land a big free agent contract at age 33, should his first two years in Kansas City go well. Opt-outs have, of course, become increasingly common this winter, and even a non-top-tier free agent in Scott Kazmir received one. But it's still a bit surprising that Kennedy would get one on a $70MM deal, as the financial outlay of the deal looks rather generous even before considering the opt-out.
For the Royals, the appeal of adding a starting pitcher is obvious. Despite winning the World Series in 2015, the team's 4.34 rotation ERA was fourth-worst in the American League. They had not yet significantly upgraded that rotation this offseason, and they projected to open with a staff consisting of Edinson Volquez, Yordano Ventura, Kris Medlen, Danny Duffy and veteran Chris Young. Kennedy should, at the very least, significantly improve their rotation depth.
To some extent, also, K.C. is betting that there's positive regression to come. Metrics such as SIERA (3.61 last year) could be a better gauge of Kennedy's true talent than his underwhelming earned run average. His weaknesses might also be somewhat minimized in Kansas City. While Kauffman Stadium is by no means a pitcher's park, it does limit home runs, and the Royals' strong outfield defense should help Kennedy turn his fly balls into outs.
But the organization is also simply continuing a well-established strategy of seeking durability in its starters, as it has in the past with pitchers like Edinson Volquez, Jason Vargas, and Jeremy Guthrie. Kennedy has made at least thirty starts in every season dating back to 2010. Though he hasn't always reached 200 innings annually, the length of his outings is probably of less importance to the Royals — with their deep and excellent pen — than is his ability to take the ball every fifth day.
The deal also marks somewhat of a milestone for the Royals, who appear to be heading into 2016 with a set of commitments that are, for them, unprecedented. With Alex Gordon now back under contract, Kansas City already had $113MM in commitments. Add in Mike Moustakas' as-yet-undetermined arbitration-year salary and Kennedy's deal, and the Royals' 2016 Opening Day payroll could top $130MM, as MLB.com's Jeffrey Flanagan tweets. That figure will fly past their $113MM Opening Day payroll in 2015, to say nothing of their series of eight-figure Opening Day payrolls before that.
For yet more evidence of Kansas City's enhanced willingness and ability to spend, it bears noting that Kennedy becomes the second record-breaking deal the organization has struck this winter. Gordon's contract was (and still is) the largest single obligation ever entered into the Royals' payroll ledger, topping the much earlier Mike Sweeney and Gil Meche contracts, while Kennedy takes over for Meche with the team's top overall commitment to a pitcher.
Due to the qualifying offer, the Royals will give up the No. 24 overall pick in the draft. The Padres will receive a pick at the end of the first round.
Jon Heyman first reported the agreement and the terms (Twitter link). ESPN's Jerry Crasnick reported the opt-out clause (also via Twitter). Heyman later added further details on the contract's backloaded nature (Twitter link).
Photo courtesy of USA Today Sports Images.