The D-backs have officially signed right-hander Tyler Clippard to a two-year, $12.25MM contract, as first reported by Ken Rosenthal of FOX Sports (on Twitter). Clippard is represented by Excel Sports Management. Rosenthal further tweets that the deal is official (though the team has not announced the move just yet) and will give Clippard a $4MM signing bonus plus salaries of $4.1MM and $4.15MM in the next two seasons, respectively. Nick Piecoro of the Arizona Republic reported earlier today that the two sides had made progress on a deal, and ESPN's Jerry Crasnick later added that an agreement was close.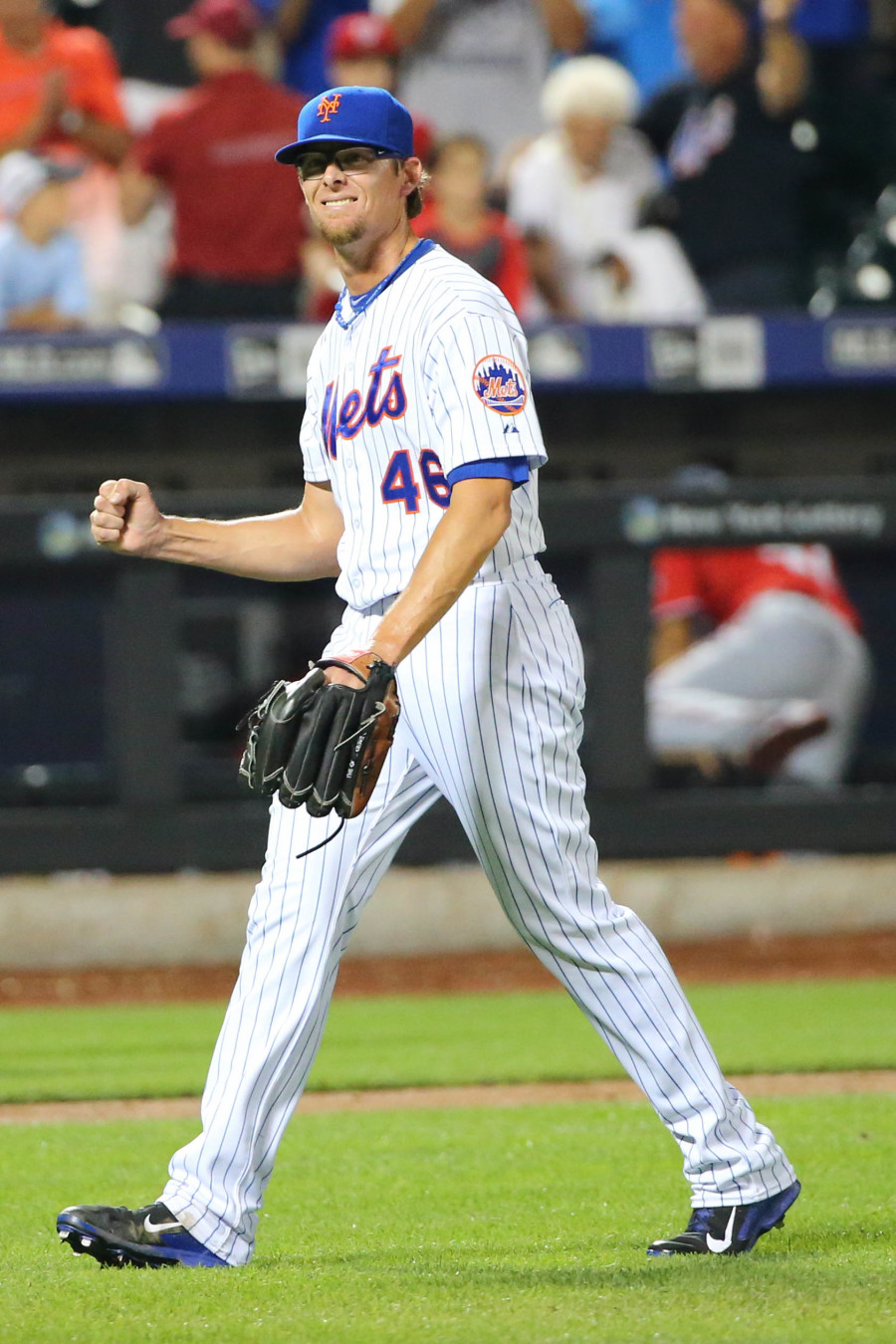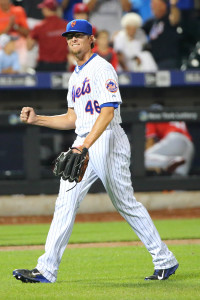 Clippard, 31 on Sunday, will join Brad Ziegler, Daniel Hudson, Andrew Chafin, Randall Delgado and Josh Collmenter at the back of the Arizona bullpen, leaving the team with one unsettled spot. With Chafin representing the only lefty in that mix, it's possible that Matt Reynolds or non-roster invitee Wesley Wright would have the inside track on that final spot, though GM Dave Stewart has mentioned several other relievers by name recently. Among those listed by Stewart were Silvino Bracho, Enrique Burgos, Jake Barrett, Cody Hall, Sam LeCure, Dominic Leone and Evan Marshall — each of whom is right-handed.
Ziegler, who admirably stepped into the closer's role last offseason when Addison Reed lost his handle on the ninth inning, will remain the D-backs' closer, according to the Arizona Republic's Nick Piecoro (on Twitter). Clippard, then, will join Hudson (who has shown excellent velocity as a setup option since returning from his second Tommy John surgery) as a setup man at the back of the 'pen. Clippard does have 53 career saves and spent the early portion of the 2015 campaign as Oakland's closer before being traded to the Mets, and it seems reasonable to expect that he'd be the first line of defense should Ziegler falter.
The addition of Clippard, in some ways, mirrors the D-backs' previous acquisition of Reed in that both are notorious fly-ball pitchers. The Diamondbacks wound up trading Reed to the Mets in what amounted to a salary dump after Reed posted a 6.36 ERA at the homer-friendly Chase Field over the course of his 18 months with the club, making the decision to replace him with an even more extreme fly-ball pitcher puzzling. Clippard is coming off the second-highest fly-ball rate of his career and will be pitching in what is the most hitter-friendly environment he's called home (with the exception of his brief call-up at Yankee Stadium in 2007). Last season, Clippard's 60.6 percent fly-ball rate was easily the highest in baseball, and he also saw his strikeout and walk rates also trend backwards (8.1 K/9, 3.9 BB/9) while his velocity dipped for a third consecutive year.
All that said, Clippard again delivered outstanding bottom-line results between the Athletics and the Mets in 2015, totaling a 2.92 ERA in 71 innings. He also rattled off his sixth consecutive season with at least 70 innings pitched and continued his remarkable track record of durability in the bullpen. Dating back to the 2009 season, Clippard's 464 1/3 innings are the most by any reliever in baseball by more than 50 innings, meaning he's essentially thrown an extra season's worth of innings than anyone else in that time. While there's undoubtedly some concern that the workload has taken a toll on his arm and the effects began to manifest last season, his consistency and durability is virtually unparalleled by any of his peers in the league.
Stewart said just last Thursday that the team had "nothing going on" in terms of trade talk and free-agent pursuits just last Thursday, though he changed course less than 24 hours later and expressed an interest in reaching out to Clippard's representatives. The Diamondbacks saved about $4MM in the trade that sent Aaron Hill, Chase Anderson and Isan Diaz to the Brewers in exchange for Jean Segura and Tyler Wagner, and that sum was essentially reallocated to function as Clippard's signing bonus (or, if you prefer, his 2016 salary). By my calculation, the Clippard signing should put the D-backs around $95MM in terms of Opening Day payroll (including players at or near the league minimum), which is shy of their record $112MM Opening Day mark from 2014 but higher than the $86MM and $83MM marks from 2015 and 2013, respectively.
Photo courtesy of USA Today Sports Images.