7:15pm: Jon Heyman tweets that Fowler's contract is worth $33MM over three years.
6:27pm:  In a full column, Kubatko adds that there is also not an opt-out clause in the deal, which is still pending the ever-important physical.
6:13pm: The Baltimore Sun's Peter Schmuck tweets that Fowler's contract doesn't contain any options. He also notes that the deal with Gallardo may yet survive the issues with his physical.
5:37pm: The Orioles and outfielder Dexter Fowler have agreed to terms on a three-year deal, MASNsports.com's Roch Kubatko reports (via Twitter). The contract will be worth about $35MM in total, reports ESPN's Buster Olney (on Twitter). Fowler is a client of Excel Sports Management.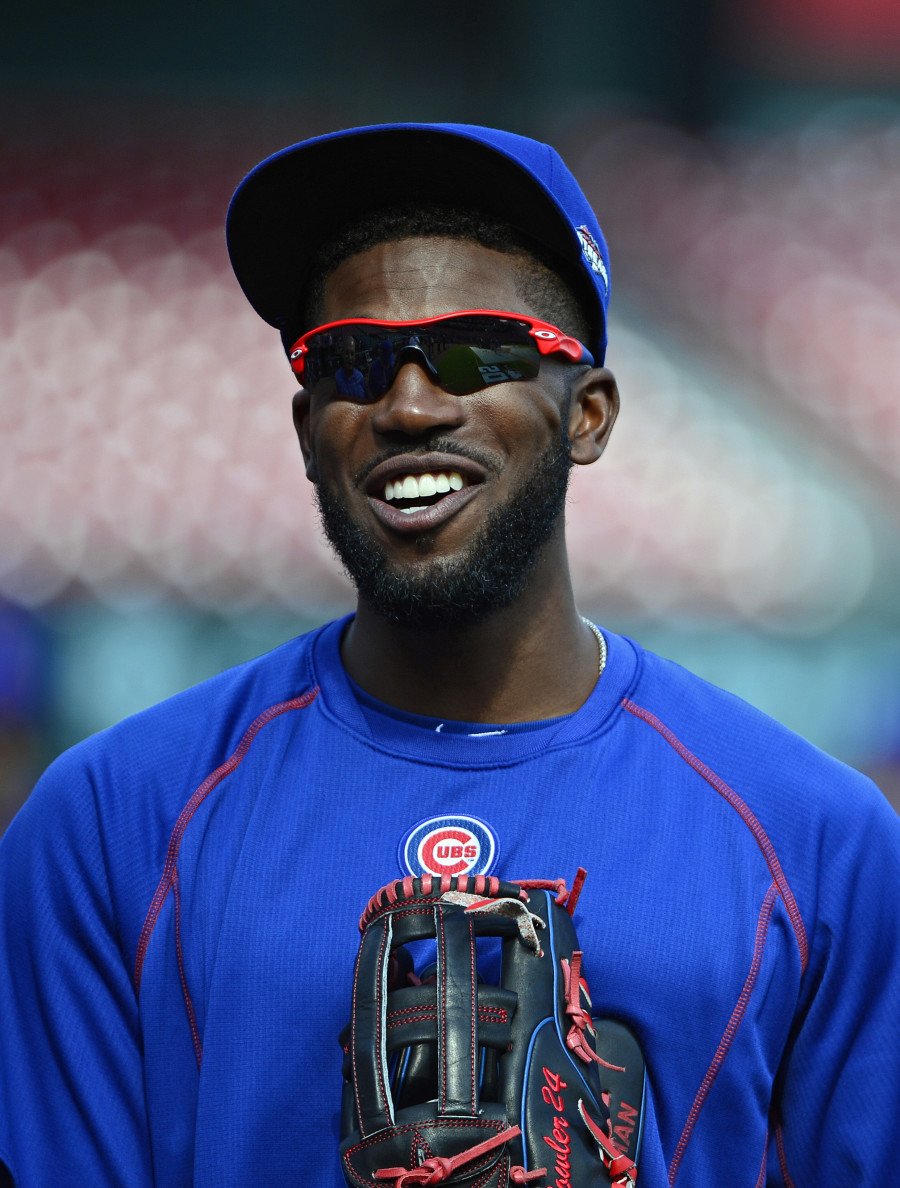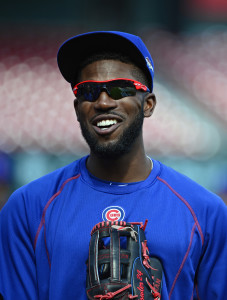 Fowler becomes the second potentially significant free agent addition for the Orioles over the past week, as the team also agreed to a three-year pact with right-hander Yovani Gallardo over the weekend. However, there's said to be a holdup in that deal relating to Gallardo's medicals. It at least bears mentioning that Fowler's agreement would seem to fall closely in line with the three-year, $35MM deal to which Gallardo agreed. However, a deal in this range for Fowler was rumored to be a possibility before the Orioles even reportedly agreed to terms with Gallardo, and there is not yet any indication that Fowler's deal is some kind of reallocation of the funds that were to be allotted to Gallardo. Should both deals remain in place, the pair of late agreements will hearken back to the Orioles' February additions of Nelson Cruz and Ubaldo Jimenez in 2014.
Fowler, 30 in March, should be penciled in as the everyday right fielder in Baltimore, as Adam Jones is locked into center field and offseason signee Hyun Soo Kim is said to be the team's left fielder. (Baltimore reportedly doesn't feel Kim has the arm strength for right field.) Fowler will bring to the top of the Orioles' lineup a strong history of getting on base as well as moderate power and speed. The switch hitter is coming off a season in which he batted .250/.346/.411 with a career-best 17 home runs to go along with 20 stolen bases for the Cubs. He tacked on another pair of homers and another steal over the life of 39 postseason plate appearances with the Cubs, during which time he posted an .816 OPS. All told, Fowler is a career .267/.363/.418 hitter in 3830 Major League plate appearances. While he was at one time believed to be a product of Coors Field — his home park throughout the first four full seasons of his big league career — Fowler has quieted some of that talk by maintaining solid levels of production in Houston and Chicago after being traded in each of the past two offseasons.
From a defensive standpoint, metrics such as Ultimate Zone Rating and Defensive Runs Saved have never been bullish on Fowler's work in center field, though he could certainly profile more favorably with the shift to an outfield corner. Even if he doesn't prove to be a standout defender in right field, he should provide superior glovework to internal candidates such as Mark Trumbo, Nolan Reimold and Ryan Flaherty.
If a deal is completed, the Orioles would forfeit their top unprotected draft pick by adding Fowler to the fold. Should the deal for Gallardo also be completed, Baltimore would be sacrificing the 14th and 28th overall picks in the upcoming Rule 4 Draft (their current second pick, No. 29 overall, would improve to No. 28 upon forfeiture of the No. 14 pick). The Cubs, in turn, would pick up a draft pick at the end of the first round. The loss of those two picks for the Orioles certainly further damages Baltimore's minor league system, which was recently rated among the worst in the league by outlets such as Baseball America and ESPN. Then again, the Orioles are in a clear win-now mode after re-signing Chris Davis and Darren O'Day this offseason (to say nothing of the Kim signing and Matt Wieters' acceptance of the qualifying offer); the organization's current focus, as evidenced by the agreements with Gallardo and Fowler, is on the present-day roster and making a run at the AL East.
Furthermore, as I recently outlined in the MLBTR Mailbag and discussed with Jeff Todd on the MLBTR Podcast, the Orioles could always shift course and aim for an aggressive rebuild midway through the 2017 season or in the 2017-18 offseason if the next two years don't go as planned. With Manny Machado, Zach Britton, Jones, Fowler and Gallardo all lined up to hit free agency following the 2018 campaign, they'd have a huge number of short-term assets to be flipped for long-term gain. And, if the Orioles enjoy a strong run buoyed by this pair of late signings, the hit to the farm system will become little more than a footnote.
Should both deals ultimately come to fruition at the reported $35MM price tag, the Orioles will finish up the offseason as baseball's most prolific spenders. The price tags on Fowler, Gallardo, Davis ($161MM), O'Day ($31MM), Wieters ($15.8MM) and Kim ($7MM) would bring the team's free-agent expenditures to a staggering $284.8MM, to say nothing of the $9.15MM worth of salary added in acquiring Trumbo from the Mariners and avoiding arbitration with him on a one-year deal.
Photo courtesy of USA Today Sports Images.