Former All-Star center fielder and 2016 World Series champion Dexter Fowler announced via Instagram and Twitter this morning that he's retiring after a 14-year Major League career. The 36-year-old offered the following statement: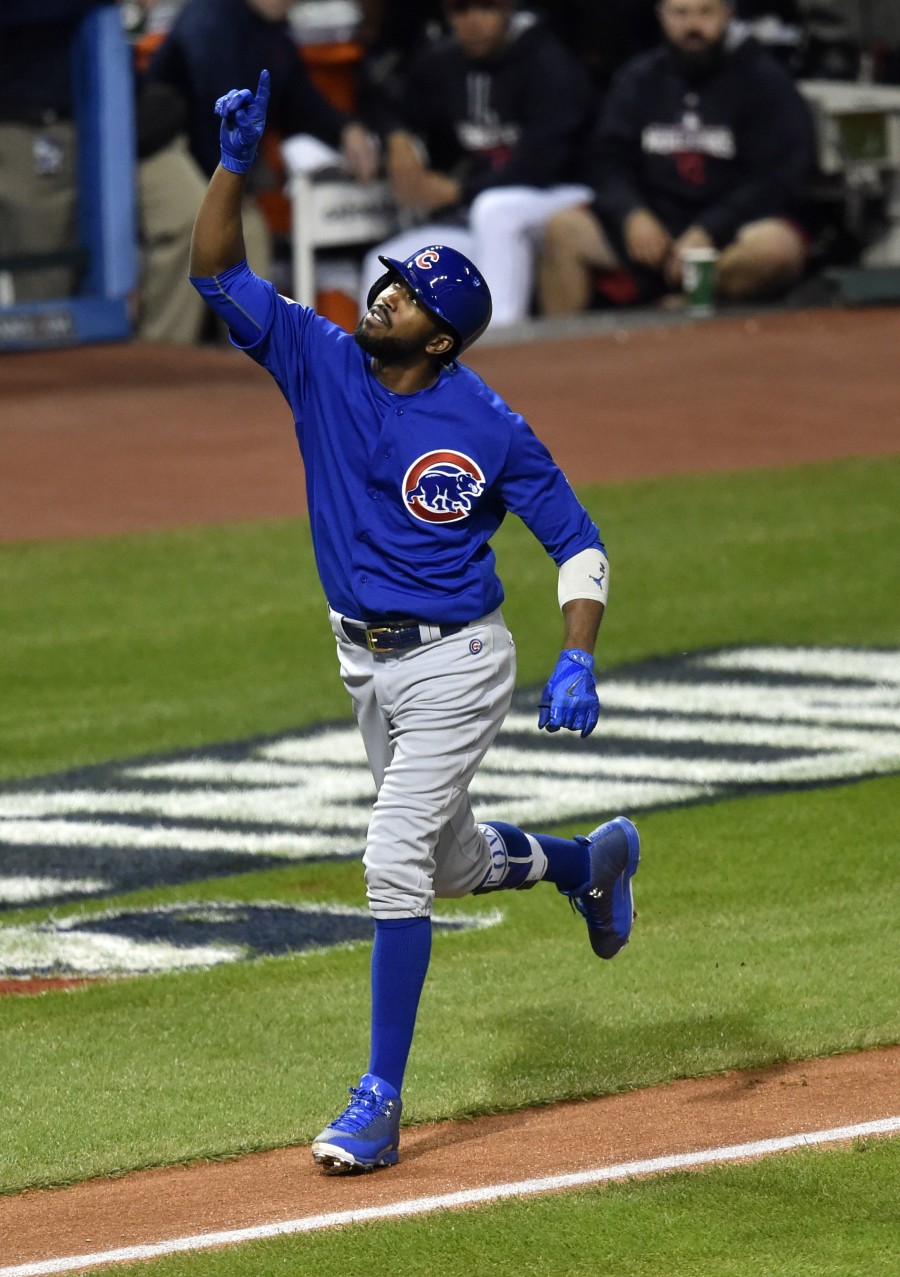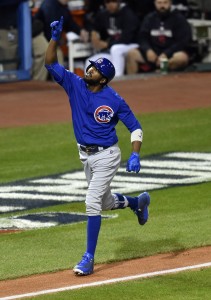 "It's here. I'm hanging up my cleats. From an 18-year-old draft pick in Colorado to a 'vet' in Anaheim — there are a few things I will never forget. Getting THAT call to the big leagues in September 2008. Wow. My world was spinning. My first 'you've been traded to Houston' heart pounding call.
The feeling of bliss while hearing the words 'All-Star'. Never knew what it felt like to be that guy! Forever grateful. Soaking wet and freezing on the field with tears in my eyes after winning the World Series in Chicago. The comfort of calling St. Louis home and being a Red Bird. Today is one of those moments where you metaphorically step down from your throne with a standing ovation, a tip of the cap, and the world stops spinning. I'm mostly proud to look back at my career knowing that I played the game the right way and did my best to make a positive impact beyond the win.
Denver, Houston, Chicago, St. Louis and Anaheim. My family, friends, teammates and staff. Thank you for 14 years. I gave you my all."
Fowler will go down as one of the best 14th-round picks in the sport's history. (The only 14th-rounders with more career WAR are Dave Parker, Bob Welch, Rick Honeycutt and Keith Foulke, for those keeping score.) Selected out of Milton High School in Georgia back in 2004, Fowler was in the Majors four years later, enjoying a 13-game cup of coffee with the Rockies that year before cementing himself as a big leaguer the following season when he slashed .266/.363/.406 in 135 games and landed an eighth-place finish in National League Rookie of the Year voting.
Over the next eight years, Fowler averaged 541 plate appearances and 130 games per season, batting a combined .269/.368/.443 with the Rockies, Astros, Cubs and Cardinals. Twice traded along the way, Fowler went from Colorado to Houston and from Houston to Chicago before reaching free agency.
It originally looked as though Fowler's stop in Chicago would last just one year. He slashed .250/.346/.411 in a career-high 156 games while tallying a career-best 690 plate appearances before setting out into free agency. Reports of an agreement with the Orioles emerged but were shot down by both parties, and Fowler kept quiet until stunning his teammates and the baseball world at large when he walked into Cubs spring training with a new one-year contract to return for a second season (Bally's Kelly Crull tweeted video of Fowler's stunning return at the time).
That twist of fate reinstalled Fowler atop the Cubs' lineup — the same position in which he found himself eight months later when he became the only player to ever lead off Game 7 of the World Series with a home run. The 2016 season proved to be the best of Fowler's career, as he batted .276/.393/.447, made his lone All-Star appearance, and hit .250/.280/.444 with three home runs and five doubles throughout a 17-game march to the Cubs' curse-breaking World Series victory in Cleveland.
Fowler parlayed that outstanding season into a five-year, $82.5MM deal with the division-rival Cardinals, who enjoyed a strong first year from their new center fielder before injuries began to take their toll. Fowler appeared in just 271 games over the next three seasons of the deal — one of which was the shortened 2020 campaign — and batted a collective .218/.320/.370 in that time. The Cardinals traded him to the Angels in Feb. 2021, and Fowler suffered a torn ACL just seven games into the season with the Halos. He rehabbed the injury and latched on with the Blue Jays on a minor league pact prior to the 2022 season, but Fowler was granted his release after just three games in Triple-A.
All told, Fowler's career will draw to a close with a lifetime .259/.358/.417 batting line, 127 home runs, 253 doubles, 82 triples, 149 stolen bases, 817 runs scored, 517 runs batted in and a total of 1306 hits. That batting line was seven percent better than league average, by measure of wRC+, and both FanGraphs and Baseball-Reference peg Fowler's career at 19.5 wins above replacement — a total that surely would've been higher had it not been for the tear in his wrist, the fractured foot and the torn ACL that eventually combined to wear Fowler down in what would be his final seasons.
Fowler will be fondly remembered for his role in the Cubs' historic 2016 World Series win — both his regular season production and his Game 7 long ball — and for the gregarious personality and charismatic smile he so frequently brandished throughout his career. Congrats to Fowler on a lengthy and productive career, and best wishes in whatever the next chapter holds. As Fowler himself said in his retirement announcements today: "Stay tuned for what's next."