12:53pm: Rollins would earn a $2MM salary upon making the Major League roster, Dan Hayes of CSN Chicago tweets. MLB.com's Scott Merkin adds that there are no additional incentives in the deal (Twitter link). Hayes also tweets that Saladino still has a good chance to be the club's everyday shortstop, though Rollins is an option there, and the veteran shortstop can fill a utility role if Saladino does indeed get the everyday nod.
11:09am: The White Sox announced on Monday that they've added shortstop and former Phillies cornerstone Jimmy Rollins on a minor league contract with an invitation to Major League Spring Training. Rollins is a client of MVP Sports.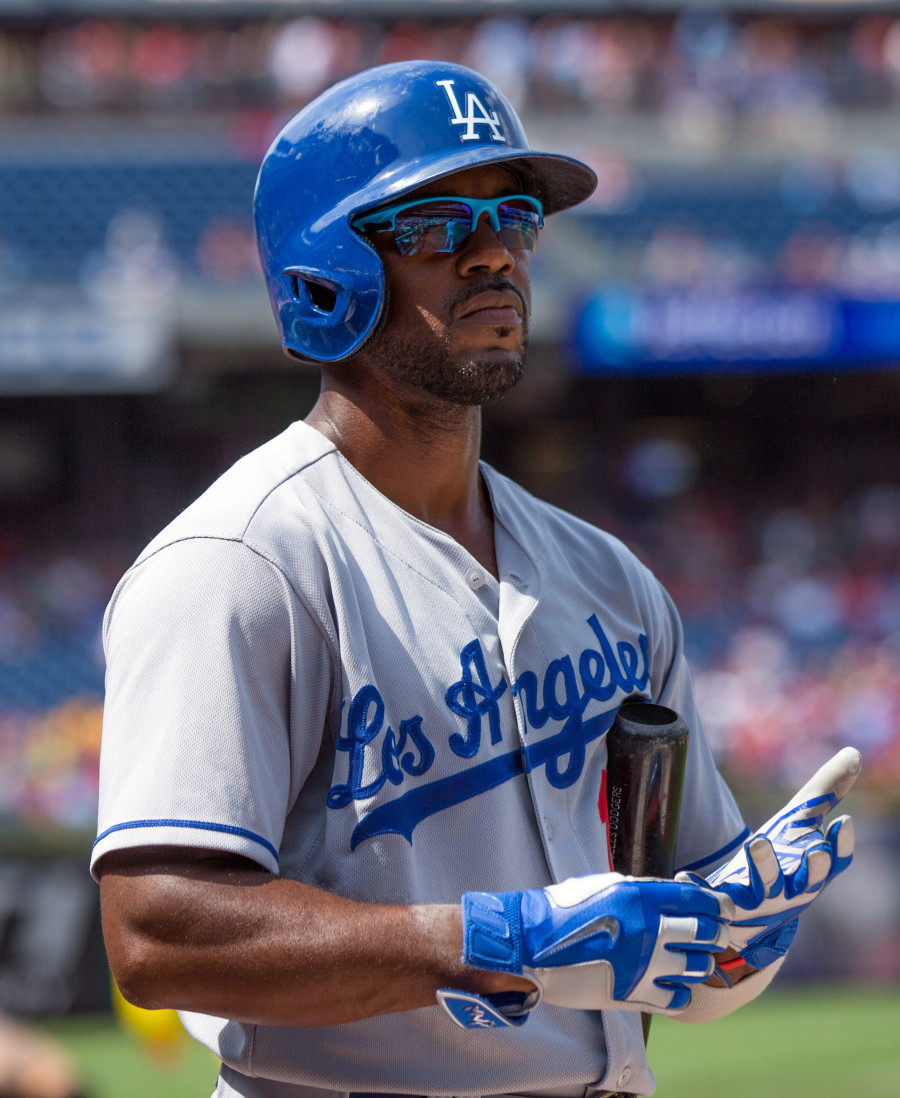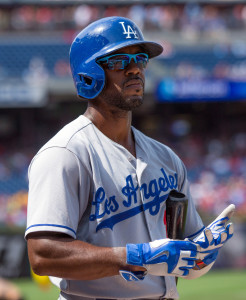 Rollins, 37, would seem to have an excellent chance at breaking camp as the team's everyday shortstop, on paper. Defensively gifted sophomore Tyler Saladino is presently projected to serve as Chicago's everyday shortstop, but the 26-year-old has little big league experience and didn't hit in a 254-plate-appearance debut with the Pale Hose last season. Were Rollins to make the club and serve as the team's shortstop, Saladino could shift into a valuable utility role; he showed strong defensive chops at second base and third base in addition to shortstop last season.
Last season was a struggle for Rollins, who spent the year with the Dodgers after being picked up in an offseason trade with the Phillies, making the 2015 campaign the only season of Rollins' illustrious career that hasn't been spent with the Phillies. Rollins tallied 563 plate appearances with the Dodgers but batted just .224/.285/.358 in that time. While those rate stats are unsightly, Rollins did still swat 13 home runs and swipe 12 bases, showing that there's still some combination of power and speed left in his tank.
Looking for further positives, Rollins' 15.3 percent strikeout rate was still more than passable, and his 7.8 percent walk rate was in line with his career averages. Beyond that, Sox fans will perhaps take solace in noting that Rollins' numbers from July through season's end (.244/.310/.395) vastly outpaced his production from Opening Day through June 30 (.208/.262/.326). While those endpoints are admittedly arbitrary, the fact that Rollins produced at a roughly league-average clip over the final three months of the regular season gives some hope for a return to his previously more successful ways at the plate (although certainly not to his NL MVP levels).
The main source of Rollins' struggles would appear to be a .246 average on balls in play — one of the worst marks of his career. While Rollins has never had the BABIP marks that one might expect for a player with his considerable speed, last season's drop is indeed curious, as his line-drive rate and hard contact rates remained in line with his marks from a 2014 season that saw Rollins bat .243/.323/.394 with 17 home runs. If Rollins can return to those levels, he'd serve as a more-than-adequate stopgap to perceived shortstop of the future and top prospect Tim Anderson, who could make his debut in 2016.
While Rollins was unproductive last season, it still seems surprising that he ultimately commanded a minor league deal, as he was productive as recently as 2014. Then again, it's possible that Rollins took a minors deal with a fairly substantial guaranteed base salary over some big league deals with lower salaries or a questionable role. The Sox do present a very clear path to everyday at-bats at the shortstop position, and it's possible that the seasoned and well-respected veteran felt this route offered him the best opportunity to play everyday and reestablish his stock. The Sox do, after all, offer a hitter-friendly environment and a club with raised expectations after adding Todd Frazier and Brett Lawrie to what was a highly unproductive infield unit last season. Indeed, FOX's Ken Rosenthal now reports, shortly after the signing, that Rollins did have a pair of big league offers, though each was for a super-utility role (Twitter link). Rollins' preference was to try to earn his way into an everyday role with the Sox.
Dan Hayes of CSN Chicago first reported the agreement (via Twitter).
Photo courtesy of USA Today Sports Images.