This winter, Doug Fister's free agency lasted longer than most.  The right-hander was linked to a number of teams but, after waiting things out, he inked a one-year, $7MM deal with the Astros which could reach $12MM through incentives.  After an exceptionally strong 2014, Fister followed up with a disappointing 2015 which saw him relegated to the bullpen in Washington.  At the outset of free agency, observers really weren't sure about what kind of deal Fister would land.  The pitcher says he had no idea, either.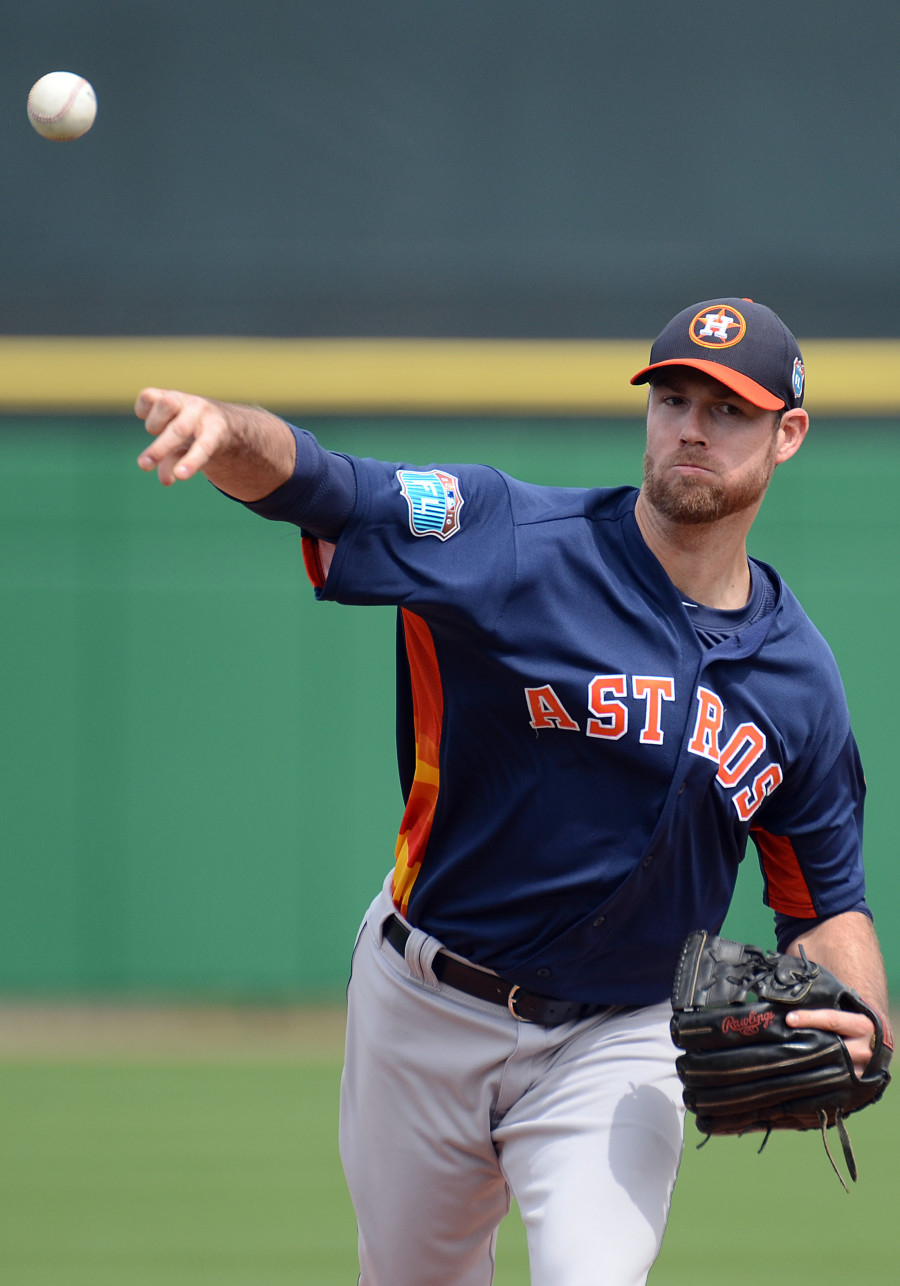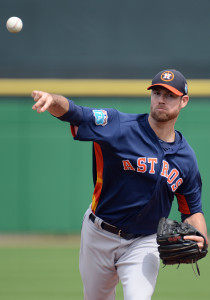 "No, I really didn't know what kind of contract I would get.  I kind of took the mindset that would all take care of itself," Fister said after tossing a pair of scoreless innings in his 2016 Spring Training debut.  "I have a great agent [Page Odle, PSI Sports Management] and I leaned on him…I realized that I'll just be where I'm going to be and I'm truly blessed to be a part of this clubhouse.  We've got a great team.  I can't stress that enough."
Fister drew varying degrees of interest from teams like the Mariners, Yankees, Marlins, Tigers, and even today's opponent — the Phillies.  The Astros came to Fister with the right contract, and they also sold him hard on spending a year in Houston.
"I spent some time on the phone with [manager] A.J. [Hinch] and [GM] Jeff [Luhnow]," Fister explained.  "I got to know them more on a personal level, and it was almost like a job interview, really.  But they have that desire to win.  They have that fire.  The guys here got a taste of the playoffs last year, and they want to get back there.  They have that fire, that desire, and that's what we play this game for."
Last season was surely frustrating for Fister, but he termed the rocky year as a "learning experience."  Ultimately, though, he refuses to complain and he says that he is embracing the challenge of reasserting himself as a starter this year.
After several strong years in Detroit, he enjoyed one of his best seasons with the Nationals in 2014.  Unfortunately, injury issues slowed him down at the outset of the season, but he performed better when he was moved to the bullpen.  The 32-year-old has a singular focus on getting back to the starting five, but after last year's experience, he knows that he can pitch in relief again if he is ever asked to do so.
"Every starter has a routine, and I had to kind of break that up and tell myself that I have to pitch every day," said Fister.  "I told myself that if the time comes later in my career where I have to pitch out of the bullpen, I know that I can do that.  At the same time, I know that starting is in my heart and that's where I wanted to be this offseason.  It's only two weeks into the spring but I'm definitely where I want to be."
Photo courtesy of USA Today Sports Images.