Six months after a surprise pursuit of a Wild Card spot that lasted until the final weekend of the 2015 season, the Twins enter Spring Training with heightened expectations as the long-anticipated arrival of many prospects is now upon Minneapolis.
Major League Signings
Byung Ho Park, 1B/DH: Four years, $12MM (plus $12.85MM posting fee)
Notable Minor League Signings
Trades and Claims
Extensions
Notable Losses
Needs Addressed
Entering the offseason, the Twins' most glaring need was behind the plate. Kurt Suzuki's initial one-year deal with the club was a solid enough short-term investment at the time, but rather than flip Suzuki at the trade deadline in 2014, the Twins rewarded a BABIP-fueled first half surge with a two-year, $12MM extension. Since that time, Suzuki's offense has returned to its normal levels, as he's batted just .242/.295/.327 with six homers in 634 plate appearances. That production is about 30 percent worse than that of a league-average hitter (70 wRC+), and it's particularly problematic given Suzuki's questionable defensive skills. Suzuki halted just 15 percent of attempted base-stealers last season, and he rated as the game's fifth-worst defensive catcher in combining his framing, blocking and throwing efforts, per Baseball Prospectus' Adjusted Fielding Runs Above Average.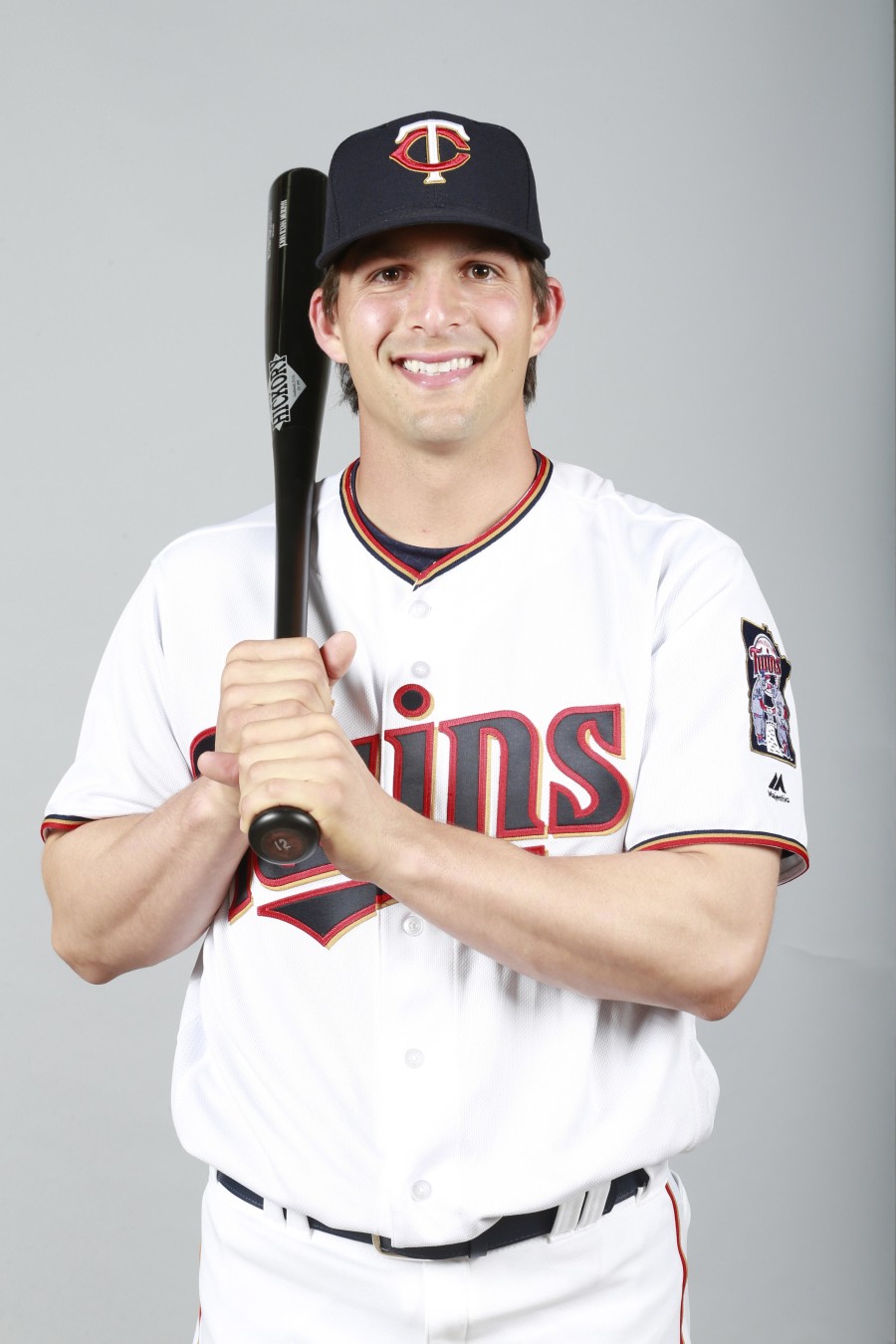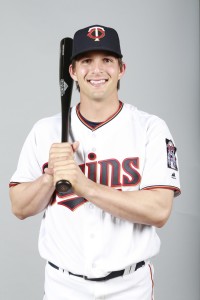 Despite a strong farm, the Twins lacked an MLB-ready catching prospect, and they heightened the need for catching help by trading last year's primary backup, Chris Herrmann, to the Diamondbacks. With a dearth of catching talent and a glut of MLB-ready outfielders, the Twins parted with former first-round pick Aaron Hicks in order to land a controllable young backstop in the form of John Ryan Murphy (pictured left).
Hicks, a rangy switch-hitting outfielder with a huge arm but longstanding struggles against right-handed pitching, enjoyed his first full, productive season with the Twins last year, batting .256/.323/.398 with 11 homers and 13 steals. Surrendering four years of Hicks was probably difficult, but the Twins obtained a younger catcher with five years of club control in return. Murphy hasn't tapped into his full offensive potential just yet — or at least the Twins hope he hasn't — but produced a solid .277/.327/.406 batting line in 172 PAs last season. In his brief MLB career, Murphy has caught 28 percent of opposing thieves and rated as roughly average in terms of pitch framing and pitch blocking, so he represents a defensive upgrade over Suzuki. He'll probably be eased in behind the plate, but Suzuki's vesting option triggers at 485 PAs, so it's in the Twins' interest to slowly increase Murphy's playing time. While Suzuki has only averaged 491 PAs over the past two seasons, the Twins would probably prefer to avoid a Marlon Byrd-esque situation, in which the Giants sat Byrd over the season's final weekend, leaving him just six PAs shy of his option vesting and creating an uncomfortable situation all around.
Twins executives, coaches and players will emphatically state that there's no replacing Torii Hunter's impact on the clubhouse, but the front office did add what it hopes will be a more productive right-handed bat by making a surprise play for Korean slugger Byung Ho Park. The 28-year-old Park has blasted 105 home runs over the past two seasons with the KBO's Nexen Heroes, and while it'd be foolish to expect that he will replicate the .343/.436/.714 batting line and 53 homers he contributed in his final KBO campaign, the Twins would probably consider it a disappointment if he didn't exceed Hunter's .240/.293/.409 line and 22 home runs.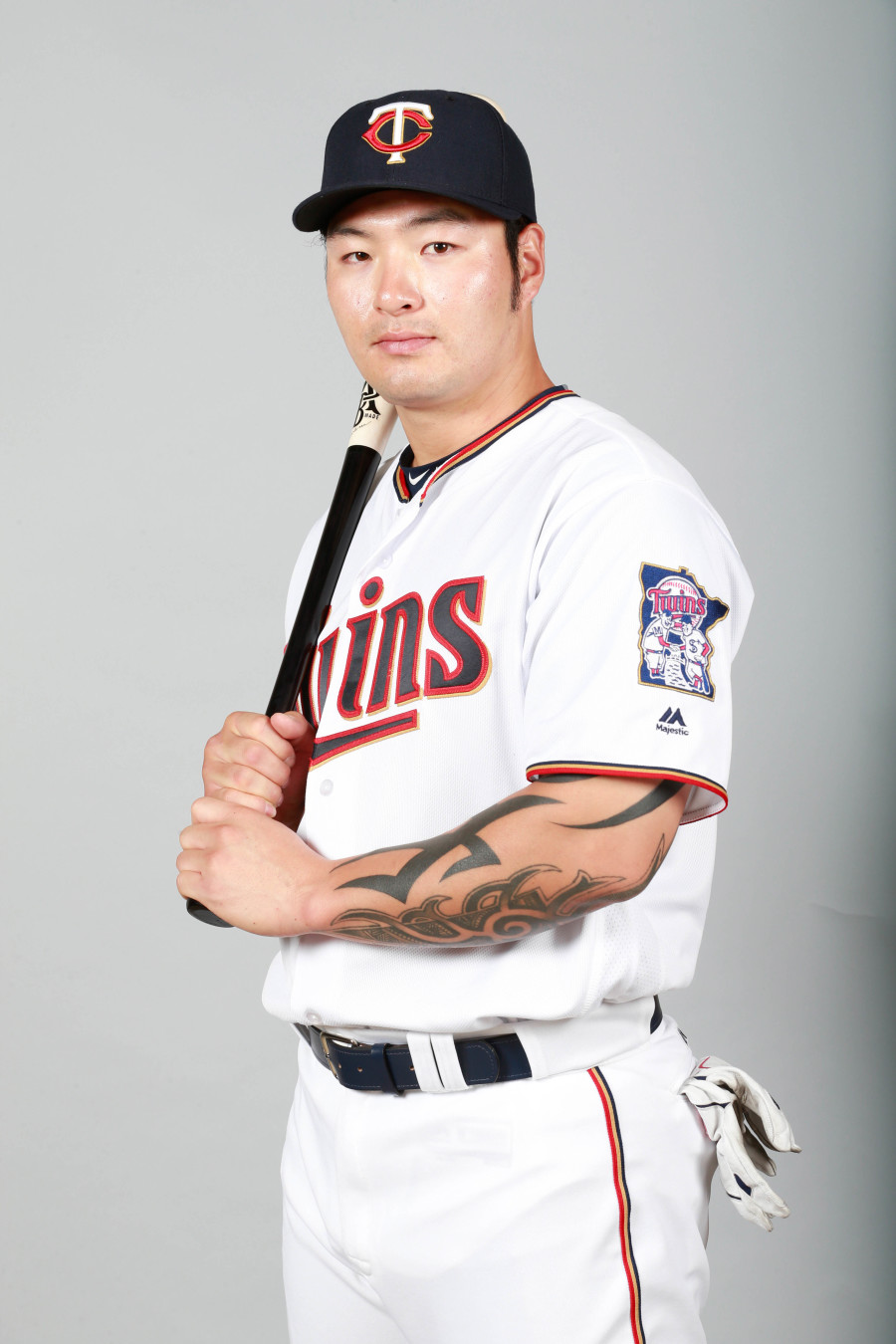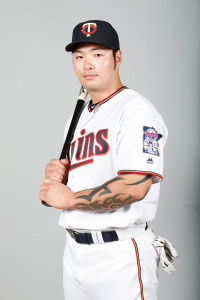 With Park in the fold, many pundits expected the Twins to deal Trevor Plouffe, opening third base for Miguel Sano and clearing the DH spot for Park. Insteadof trading Plouffe, though, the Twins shifted Sano to right field, which was vacated by the Hicks swap. The Twins, on paper, look to have plenty of right-handed pop, but it remains to be seen how Sano can handle his time in the outfield from a defensive standpoint.
The rest of the Twins' offseason was largely uneventful. While there was long talk of adding a left-handed reliever, either via free agency or trade, the Twins instead added Fernando Abad on a minor league deal. Another lefty option was added via waivers when the team picked up Minnesota native Mike Strong from the Brewers.
Minnesota will turn to its farm system for the rest of the needs it would like to see addressed. In an ideal world, Byron Buxton will see a full season in center field, Tyler Duffey will repeat his late-season success, Jose Berrios will eventually surface in the Majors and push for a rotation spot, and utilityman-turned-starter Eduardo Escobar will thrive in a season as the new everyday shortstop.
Questions Remaining
That final paragraph of the preceding section sounds nice and rosy for the Twins, but it's unlikely that each of those outcomes will come to be. Buxton floundered in his initial taste of big league action. Optimists, though, will note that he has endured early struggles upon each promotion to a new level. Buxton did rake at a .305/.367/.500 clip in 327 Triple-A PAs last season, so he has little left to prove in the minors.
While catcher was the club's biggest offseason need, there's been no greater revolving door in the Twins organization than shortstop over the past decade, as evidenced by the fact that Escobar will become Minnesota's 10th Opening Day shortstop in 11 seasons. (Trivia: who was the only repeat starter? If you answered Pedro Florimon, you're correct! You also probably cheated.) The 27-year-old Escobar has delivered consecutive seasons of slightly above-average production at the plate but hasn't topped 465 PAs. If he falters, 2015 Opening Day starter Danny Santana, top prospect Jorge Polanco and utilityman Eduardo Nunez represent alternatives.
The Twins' rotation was their primary downfall during the 2011-14 stretch of last-place finishes, but the club actually has some depth at in its starting staff now. Right-handers Kyle Gibson, Phil Hughes and Ervin Santana are locks for the rotation, and while none of the three will be mistaken for a No. 1 type of starter, each is a reasonable mid-rotation option. Hughes and Santana have displayed flashes of greater performance in their respective 2014 and 2013 seasons. Health for Hughes will be crucial, as the right-hander lost 1.4 mph off his heater from 2014 to 2015 and eventually missed a month with lower back inflammation. The aforementioned Duffey isn't quite a lock for a spot, but manager Paul Molitor strongly implied that he'll open the year on the starting staff. Long projected as a back-end starter, Duffey instead burst onto the scene with 58 innings of 3.10 ERA ball with a 3.24 FIP and 3.64 xFIP. His 8.5 K/9, 3.1 BB/9 and 49.7 percent ground-ball rate all impressed as well.
The biggest rotation question for the Twins is what to do with Ricky Nolasco. The right-hander is guaranteed $25MM through 2017 but has been a bust thus far, due partially to injuries. The Twins showed last spring that they weren't afraid to put a fairly sizable contract in the 'pen when they initially tabbed Mike Pelfrey for relief work, but a $12MM long reliever isn't ideal, and recent comments from Nolasco's agent suggest that such a decision could lead to drama.
Trevor May seems likely to return to a setup role, though there's a case that he should be in the rotation. He was, admittedly, excellent in 31 1/3 relief innings last season, logging a 2.87 ERA with a 37-to-8 K/BB ratio. However, he also posted a 4.37 ERA, 3.25 FIP and 3.93 xFIP with a 77-to-18 K/BB ratio across 15 starts (80 1/3 innings) out of the rotation to begin the year. The out-of-options Milone, meanwhile, has a notable $4.5MM salary after avoiding arbitration this winter and is the sole lefty in the mix. Coming off a 3.92 ERA of his own in 128 2/3 innings, he too has staked a claim to a rotation spot. And despite all of the aforementioned options, Berrios has the highest ceiling of any option the Twins have, earning a top-30 ranking on the top 100 lists of Baseball Prospectus (17), MLB.com (19), ESPN (26) and Baseball America (28). He's probably bound for Triple-A, though, which figures to buy the Twins another year of control down the line, even if he debuts later in the season.
The bullpen will be anchored by Glen Perkins, Kevin Jepsen and (probably) May. That trio figures to give the Twins three solid late-inning arms, but the Twins could've added extra relief help. Minnesota's system is loaded with power arms in the form of righties Alex Meyer, Nick Burdi, J.T. Chargois and Jake Reed, but incumbent MLB options like Casey Fien, Michael Tonkin and J.R. Graham don't inspire over-the-top confidence. Ryan Pressly was enjoying a sound season before a lat injury ended his 2015 campaign, so he'll be back in the mix as well. But, left-handed options on the 40-man roster are few and far between. Abad figures to make the club and could be joined in the 'pen by starter-turned-reliever Taylor Rogers, but dealing for a more proven arm like Milwaukee's Will Smith or signing a veteran on a one-year deal to provide more stability certainly carried some merit.
It's also worth noting that the Twins made a curious decision last offseason (in my mind, anyhow) to leave lefty Sean Gilmartin unprotected in the Rule 5 Draft while the likes of Aaron Thompson, Chris Herrmann and Chris Parmelee remained on the 40-man roster. Selected in the Rule 5 by the Mets, Gilmartin went on to enjoy an excellent rookie season in their bullpen and would be a welcome addition to the Twins' current relief corps.
Last but not least, the Twins will face decisions on some players that once looked like potential core pieces. Danny Santana and Oswaldo Arcia are both out of options, and neither has developed into the regular that the Twins had hoped. Santana will presumably enter the season as the club's backup center fielder (if not the starter, should it be deemed that Buxton needs more Triple-A time), but at a certain point, he'll have to produce more than the woeful .215/.241/.291 line to which he struggled last year. Arcia, meanwhile, has already displayed 20-homer pop in the Majors, but he's a poor defender who is limited to the outfield corners and posted a surprisingly meek .199/.257/.372 line at Triple-A last season. With Sano and Eddie Rosario entrenched in the outfield corners, Arcia is now looking for a bench spot, at best, but he could be exposed to waivers late in spring. The hard-throwing Tonkin also finds himself in the out-of-options boat, and he'll need to earn a bullpen spot this spring to avoid that same waiver fate.
Deal of Note
MLBTR's Tim Dierkes and I joked earlier this winter that if submissions for our Free Agent Prediction Contest had locked prior to the announcement of the Twins winning the bidding on Park, well under one percent of participants would've pegged the Twins as his landing spot. Minnesota's $12.85MM posting fee topped a pair of clubs that reportedly exceeded $11MM with their bids, though, leaving the club with a month to negotiate.
The Pirates signed Park's former teammate, Jung Ho Kang, for four years and $11MM after submitting a winning bid of $5MM. That the Twins were able to lock up Park for just $1MM more than Kang despite the fact that their bid was more than 2.5 times greater than Kang's winning bid suggests that the team landed something of a bargain. A yearly investment of $3MM (or $6MM, if you prefer to pro-rate the posting fee) is a virtually negligible sum in today's contractual landscape, and Park can essentially justify that investment simply by checking in above replacement level. Landing a potentially above-average everyday bat for the same price that other clubs dedicated to setup men (Ryan Madson, Joakim Soria) and fourth starters (Yovani Gallardo, Marco Estrada) over a shorter term looks like a win, on paper.
Overview
The Twins made a pair of potentially impactful moves in the offseason's early stages but were largely inactive in the subsequent four months. The fate of the 2016 iteration of the team will be largely decided by the readiness of a crop of emergent talent whose assembly has been nearly half a decade in the making. Few would call the Twins favorites in the American League Central, but there's enough talent on the roster to play meaningful games for a second consecutive September. Whether that culminates with another miss or the team's first postseason berth since 2010 will be determined by whether Sano, Duffey and Rosario can repeat their 2015 rookie success and whether some combination of Buxton, Berrios, Park and the team's collection of flamethrowing relief prospects can solidify themselves as Major Leaguers. Improved second-half results from Brian Dozier or any kind of rebound from former superstar Joe Mauer would further boost the team's hopes, but more than anything, the Twins have invested in youth to lead the way. In that regard, the team's fairly quiet offseason was the product of more than four years of rebuilding.
With that long-winded rundown out of the way, it's your turn to grade on Minnesota's offseason (link to poll for MLBTR app users)…
Photos courtesy of USA Today Sports Images.