In his first offseason on the job, new GM Jerry Dipoto aggressively turned over the Mariners' roster, augmenting a talented core with a collection of complementary pieces that should be better fits than last year's were.
Major League Signings
Notable Minor League Signings
Trades And Claims
Extensions
Notable Losses
Needs Addressed
Many new GMs begin their tenures by completely revamping their new franchises, but that wasn't necessary for Jerry Dipoto, who took over a 76-win Mariners team that was merely disappointing, rather than hopeless. Dipoto inherited Felix Hernandez, Robinson Cano, Kyle Seager, Nelson Cruz and Taijuan Walker, a group that would form a good starting point for any new GM.
Accordingly, Dipoto spent the offseason retooling, rather than rebuilding. After replacing Lloyd McClendon in the manager's chair with former fellow Angels exec Scott Servais, Dipoto quickly took to the task of turning the Mariners' talented core into a contender. Most of the talent the Mariners received this winter was acquired with the present in mind. Despite the fact that this offseason wasn't a massive change of direction for the franchise, however, it was a very busy one.
One of Dipoto's most crucial moves, of course, was to re-sign one of the previous administration's key players. In early December, Hisashi Iwakuma had agreed to a three-year, $45MM contract with the Dodgers, but the Dodgers tried to adjust the deal due to an issue with his physical. Iwakuma then opted to return to Seattle for significantly less guaranteed money — just $12MM, even less than the qualifying offer he'd rejected earlier in the offseason. The deal also contains two relatively cheap club/vesting options, giving the Mariners additional value. Iwakuma got a no-trade clause and the opportunity for bigger paydays if he stays healthy, but his deal was, overall, a remarkably cheap one for the Mariners, given how effective Iwakuma has been since arriving from Japan prior to the 2012 season. Iwakuma has, thus far, made three spring starts without incident, so whatever gave the Dodgers pause hasn't yet shown itself to be an issue, and the Mariners' modest upfront commitment protects them in case he does get hurt.
Dipoto's first significant move, though, completed in early November, was to ship Brad Miller, Logan Morrison and Danny Farquhar to Tampa for Nate Karns, C.J. Riefenhauser and Boog Powell. Later, Dipoto sent Riefenhauser and Mark Trumbo to the Orioles for catcher Steve Clevenger. The two deals addressed two key issues with the 2015 Mariners — that they had a logjam at shortstop, and that they were a mismatched and below-average defense team with too many all-bat, no-glove players.
At 26, shortstop Miller still has promise, but he struggled defensively in 2015, to the point that he frequently played outfield last season while the younger and slicker-fielding Ketel Marte played short. The team also still has Chris Taylor in the fold. So the Rays trade allowed the Mariners to commit more thoroughly to Marte and avoid the roster headache of what to do with Miller. The Mariners also managed to unload Morrison, who'd hit a mere .225/.302/.383 in 2015 while providing little defensive value. Morrison seems likely to rebound somewhat in the coming season, but he doesn't appear likely to be much more than a replacement-level player. The M's might have sold somewhat low on Farquhar, who is better than his 5.12 2015 ERA suggests, but his velocity and strikeout rate have dipped in each of the last two seasons.
In return for three players for whom they didn't have a pressing need, the Mariners received a package centered on Nate Karns, a useful starter with five years of team control remaining. Karns' peripherals in 2015 didn't quite support his 3.67 ERA, thanks in part to a high walk rate. But he's a good bet to provide his share of strikeouts and give the Mariners 150 solid innings. They also got Boog Powell, an outfield prospect with modest power but real on-base skills who could arrive at some point during the season.
The third player in that trade was Riefenhauser, who headed to Baltimore along with Trumbo in a move seemingly designed to clear salary and reduce roster headaches. Steve Clevenger, the Mariners' return in the trade, is a low-upside backup catcher, and Trumbo certainly has usable power,  particularly against lefties. But he was due a hefty 2016 salary through the arbitration process ($9.2MM, as it turned out), and his lack of defensive value and issues getting on base created nearly as many problems as his power solved.
A week after the Trumbo trade, the Mariners sent three very young pitching prospects (Carlos Herrera, Daniel Missaki and Freddy Peralta) to Milwaukee for Adam Lind, who will be the Mariners' new primary first baseman. Lind needs to be platooned, and like Morrison and Trumbo, he isn't a superlative defender. He is, however, a significantly better hitter than either one. Trumbo's stats will probably improve this year heading from Safeco Field to Camden Yards, and Lind's are likely to dip heading from Miller Park to Seattle, but he's still a quality player whose on-base skills should help the Mariners' lineup.
As for the three prospects heading to the Brewers, it's worth noting that Dipoto was very new to the GM job at the time of the trade, and there's a bit of danger in not knowing exactly what you're trading, especially with players like Herrera, Missaki and Peralta, all of whom have yet to turn 20 and posted very good peripheral numbers in the low minors last year. Still, Dipoto's Mariners probably had a clearer read than anyone else on those players, particularly since Dipoto retained many of the team's key front office execs.
More analysis after the break.
The Mariners are still sorting through their options for a platoon partner with Lind, with Jesus Montero and perhaps Stefen Romero getting consideration. Another contender for the job is Dae-ho Lee, who signed a minor-league deal with the M's after hitting .282/.368/.524 in Japan last year. At age 33, Lee doesn't figure to be an impact player in the long term, but he might have a bit of upside the typical minor-league signee doesn't.
Other Mariners offseason moves, meanwhile, were geared toward improving the team's outfield defense, which frequently featured players like Trumbo, Miller and Cruz in 2015 and ranked among the league's worst. The Mariners re-signed Franklin Gutierrez, who's now limited to a corner and isn't the defensive wizard he once was but who still plays quality defense in left and hit a surprising (although surely unsustainable) .292/.354/.620 in limited duty last year. They also signed Nori Aoki, who got a one-year deal with a 2017 option that can vest under various circumstances related to the concussion issues that dogged him last year. Aoki received just $5.5MM guaranteed, and it appears he continues to be undervalued by the market despite being a consistently solid player who produces value with his on-base ability and defense.
The M's also shipped a package headlined by Tom Wilhelmsen to Texas for Leonys Martin (and Anthony Bass, who's already gone). Martin had a dismal offensive season in 2015, hitting .219/.264/.313, but at 28, he should rebound somewhat, and he provides value with his strong center field defense and his baserunning. All told, the additions of Aoki and Martin should make the Mariners' outfield defense considerably stronger, with those two forming a new-look outfield along with Seth Smith. (Late in the offseason, the Mariners also added Cuban center fielder Guillermo Heredia on a cheap big-league contract, potentially giving them yet another good defensive outfielder, albeit one who doesn't seem likely to hit much.)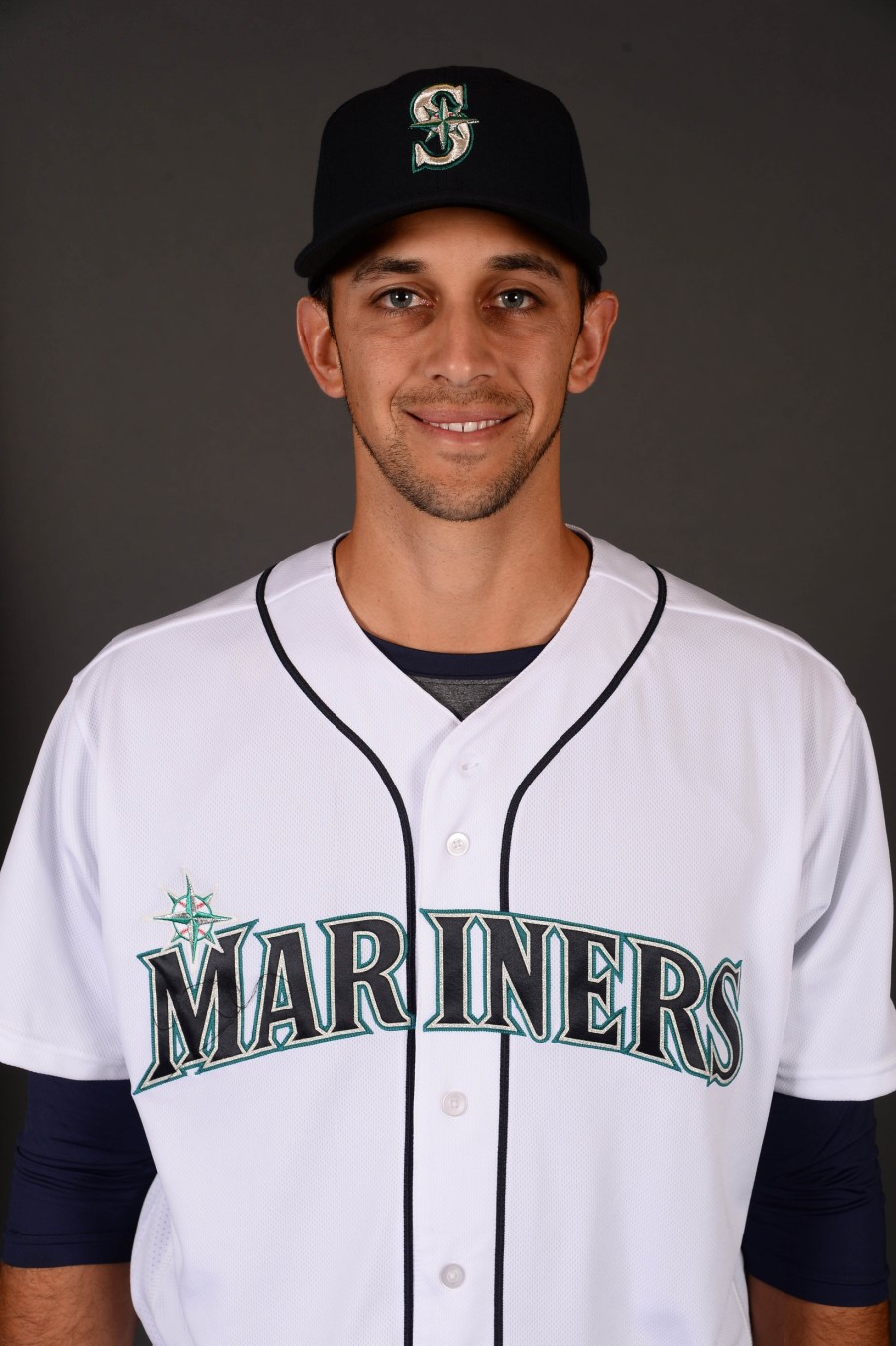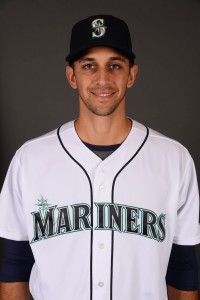 Wilhelmsen saved 67 games for the Mariners between 2012 and 2015, but has had control problems and isn't a dominant reliever. The Mariners will, in effect, replace him at closer with Steve Cishek, who signed for two years and $10MM in December. Cishek was suffering through a miserable 2015 with the Marlins when he headed to St. Louis in July. His results improved with the Cardinals, but his peripherals remained underwhelming, and his velocity in 2015 was about 1.5 MPH lower than it previously had been. The Mariners will hope to get something nearer to the terrific performances Cishek gave the Marlins from 2011 through 2014.
If they don't get the results they're hoping for from Cishek, they also added a backup plan in Joaquin Benoit. Benoit is 38, and like Cishek, his peripherals took a tumble in 2015. He remained effective overall, although going forward, his age and sagging peripherals make him likely to post ERAs somewhere in the threes, significantly higher than his 1.98 ERA over the last three seasons. To control Benoit for a year, the Mariners gave up Enyel De Los Santos (a lottery-ticket low-minors arm, but one more highly regarded than Herrera, Missaki or Peralta) and Nelson Ward (a 23-year-old infielder who had a decent year in 2015 at Classes A and A+).
In another bullpen-boosting move, the Mariners added righty Evan Scribner in a minor deal with Oakland. Scribner is coming off a 2015 season in which he struck out a remarkable 64 batters against only four walks, but somehow gave up 14 home runs. He allowed those taters in a ballpark even less friendly to home runs than Safeco Field is, but it isn't as if Seattle is a bad place for a gopherball-prone pitcher, and Scribner's good Triple-A numbers and control suggest there might be a quality reliever in there somewhere. It will, however, be awhile before the Mariners find out what they've got, since Scribner appears likely to start the season on the DL with a lat injury.
In the midst of adding or retaining a variety of outfielders, the Mariners shipped Ramon Flores — who they'd only recently gotten from the Yankees in the Dustin Ackley trade — to the Brewers for infielder Luis Sardinas. Flores possesses a bit of offensive upside, but he's out of options, and given all the outfield help the Mariners ended up finding, he didn't figure to have a significant role with them. Sardinas, meanwhile, has obvious offensive issues but is very young, optionable, and already in possession of a bit of big-league experience.
The Mariners also added a new catcher in Chris Iannetta, who'd previously played under Dipoto with the Angels. Iannetta received a $4.25MM guarantee for 2016, with the Mariners receiving a club/vesting 2017 option. Iannetta hit a poor .188/.293/.335 last season, but there's hope that he can bounce back somewhat after producing above-average offense for his position in the previous several seasons. Also, his framing improved significantly in 2015, via StatCorner, so he could add value there as well. In any case, the additions of Iannetta and Clevenger mean that Mike Zunino — the third overall pick in the 2012 draft — will have to start the year in the minors after a terrible 2015 season as the Mariners' regular catcher.
Questions Remaining
The 2015 Mariners bullpen ranked among the league's worst, pitching to a 4.15 ERA despite the comfy enrivons of Safeco Field, and they've lost arguably their three most effective relievers from last season in Carson Smith, Mark Lowe (who was actually traded in late July) and Wilhelmsen. Adding Cishek and Benoit helps, but Cishek is coming off an uneven season and Benoit is quite old. It wouldn't be a surprise if 25-year-old righty Tony Zych quickly emerged as a top young reliever after he struck out 24 batters while walking three in a brief trial with the Mariners last year, but overall, the bullpen doesn't look strong. The quality of a bullpen isn't always what it appears to be in March, though, and that it's not usually that difficult to upgrade one's bullpen at the trade deadline.
There are also questions about how much offense the Mariners will get from Iannetta, who's old enough that his previously fine offensive performances might not return, or from Marte, who's still just 22 and doesn't have an overwhelming minor-league track record. And while the Mariners' new outfield looks like a much better fit than last year's for the team's pitching staff, it's fair to wonder how much offense they'll provide — Aoki, Martin and Seth Smith combined for a mere 22 home runs last year.
Deal Of Note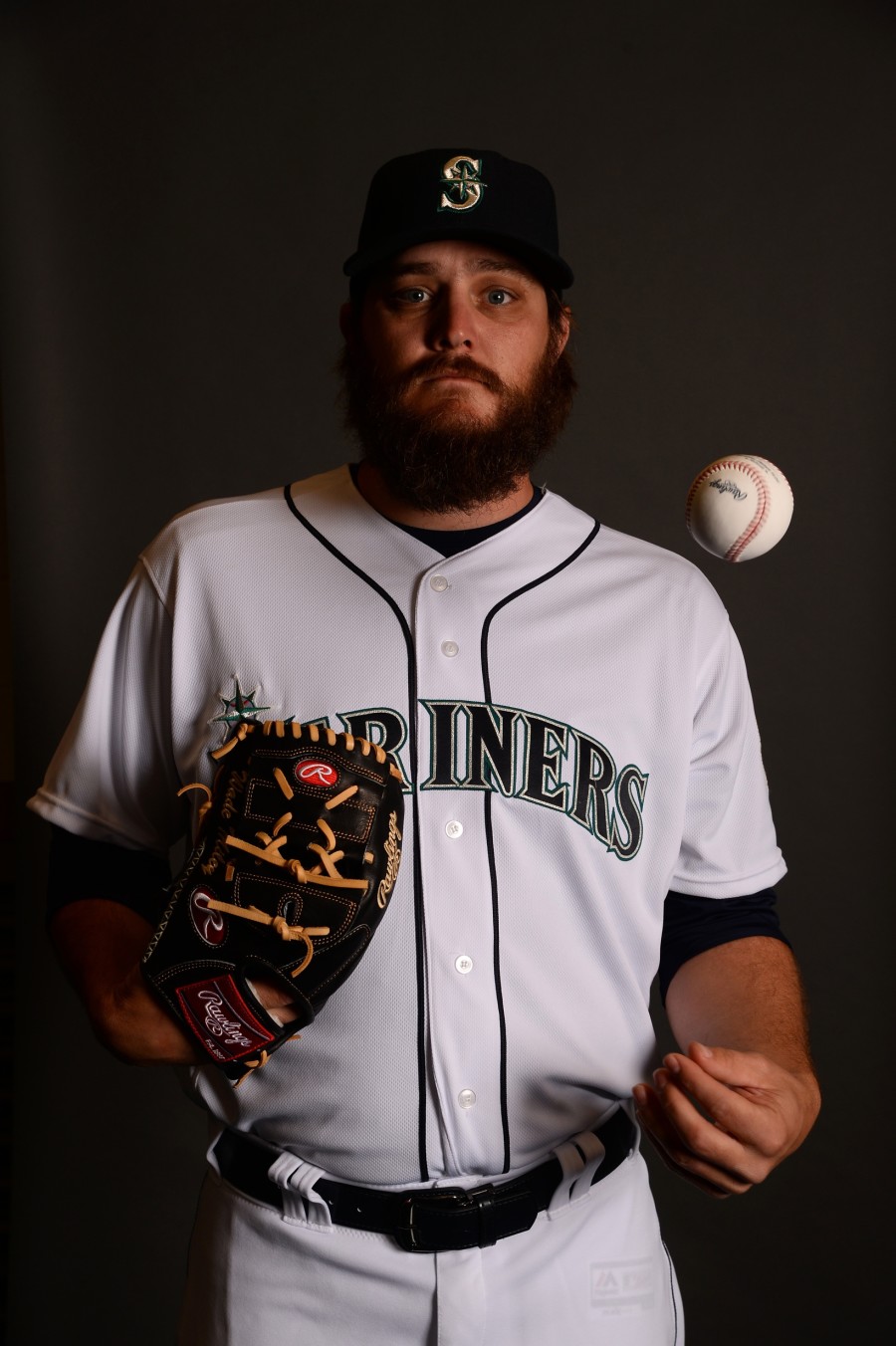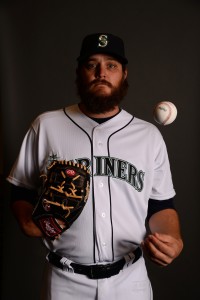 In early December, the Mariners sent Carson Smith and lefty Roenis Elias to Boston in return for lefty Wade Miley and righty Jonathan Aro. Each side got a starter and a reliever, but the most interesting players in the deal are Smith, a reliever, and Miley, a starter. (Elias has five years of service remaining before free agency and has been modestly effective in parts of two seasons in the bigs but lacks upside; Aro pitched well in the high minors last year but likely will serve as bullpen depth for the Mariners.)
Smith has five years of control remaining before free agency and was dominant last season, striking out 92 batters in 70 innings. He'll be a key element of a dynamic Red Sox bullpen. Miley, meanwhile, is a mid-rotation starter whose best attributes are his durability (he's pitched a total of nearly 800 innings in the last four seasons), his ability to get ground balls, and his reasonable contract (which keeps him under control through 2018).
Dipoto probably knows Miley better than most, having drafted him eight years ago while in the Diamondbacks' front office. But giving up Smith to get Miley was a questionable move, particularly during an offseason in which dominating relievers like Ken Giles netted considerable returns. The additions of Miley and Karns and the re-signing of Iwakuma this offseason leave the Mariners well-positioned to weather any rotation issues this year — with those three joining Hernandez, Walker, James Paxton and Mike Montgomery, the team has more than enough depth to go around (although Montgomery, who is out of options, appears to be in the process of moving to the bullpen). But at what cost? Reliever performance is volatile, and starters generally are more valuable than relievers, but Smith was legitimately among the game's best bullpen arms last season. Particularly in a free agent market in which non-closing relievers cashed in more than ever (with Darren O'Day, Ryan Madson, Tony Sipp and others receiving hefty new contracts), the Mariners might have been better off keeping Smith, or at least seeking a greater return. One wonders if the Smith trade would have happened had the Mariners known they'd eventually get Iwakuma back on a bargain deal.
Overview
The 2015 Mariners were a talented team that didn't win because they leaned too hard on weak defenders and weak bullpen arms, and because they awarded a fair amount of playing time to position players who struggled (like former top prospects Zunino and Ackley).  The 2016 bullpen could continue to be a problem, but Dipoto's busy offseason addressed the other issues, making the Mariners a better defensive team and providing them with better depth. If their offense holds up, they appear to have a reasonable shot at contending in 2016.
Photos courtesy of USA Today Sports Images.