MLBTR continues a series of interviews with top baseball executives about their college years. We'll ask about why those chose their school, memorable moments, their favorite professor, important connections made, college learnings they still use today, etc.
We've already spoken to Reds GM Dick Williams and Cubs GM Jed Hoyer. Next up in our question-and-answer series is Philadelphia Phillies Vice President and General Manager Matt Klentak – a graduate of Dartmouth College.
* * * * *
Matt, thanks for talking to MLBTR. You earned an economics degree from Dartmouth College in 2002. Why did you choose Dartmouth?
"There were a few things about Dartmouth that jumped out right away. No. 1, just walking around campus – it's one of the most beautiful campuses in the country. On top of that, it obviously had a very strong academic reputation. And Coach (Bob) Whalen did an excellent job recruiting me and selling me on their baseball program. So it was really a combination of the three factors – the campus and the community environment, the academics, and the baseball program."
What other schools were you considering?
"I looked at a few different schools. I initially looked at some schools down south with top baseball programs, but I ultimately realized I wasn't going to play much there. I might have been able to go there and make the team, but I wasn't going to see a lot of action on the field. Once I realized that, I started to shift my focus to programs in the northeast where I might be able to play more regularly. I looked at a variety of the schools in the northeast, but ultimately settled on Dartmouth."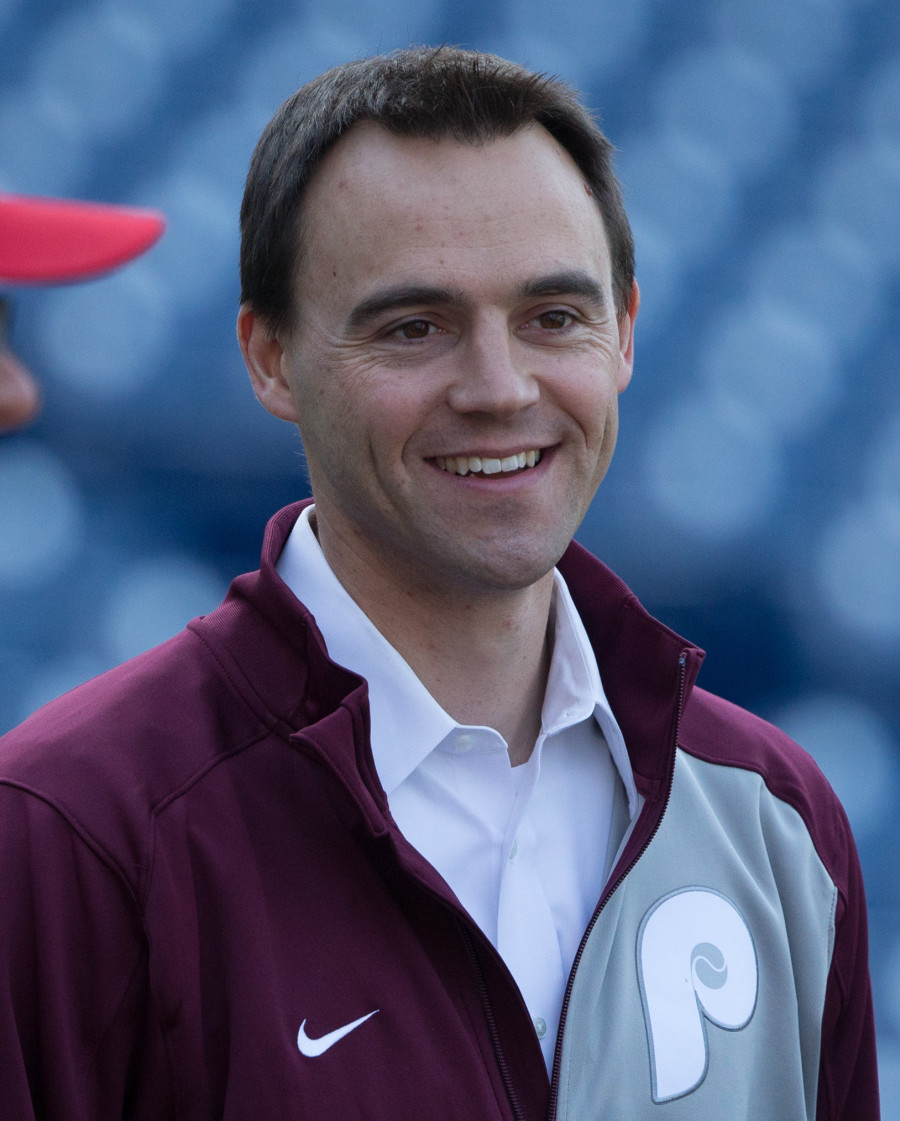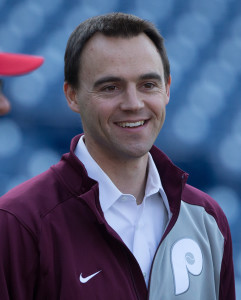 Being in an Ivy League school, academics definitely took precedence over athletics. What was it like playing in that type of an environment – where it was school first?
"My dad always talked to me about the fact that baseball wasn't – by itself – going to open up doors for me. It was going to be a combination of baseball and academics. He said it to encourage me to take school seriously back in junior high and high school. It turned out that he was right. Ultimately, my success at Dartmouth was a combination of baseball and academics. Managing the Dartmouth workload and playing Division I baseball – that was a challenge. It really forced the student-athletes to be disciplined and to prioritize their time management. The academic demands required a great deal of studying and homework. And the baseball program had its own demands. But I think that the student-athletes learned about the importance of time management."
Thinking back to your freshman campaign, what do you remember about your first year on campus?
"It was exciting. It was the first time I was living away from home, and everything was new. Meeting lots of new people. Learning about what it takes to play baseball at the Division I level. Learning how to manage academics and baseball at the same time. Everything was new. Everything was exciting. And there were challenges you were facing for the first time in your life that you never experienced living at home. Ultimately, it can be very satisfying when you find you achieved some success."
You earned your degree in economics, and that has suited you well in baseball. If you had to choose all over again, would that have been your major – or would you have gone another route?
"I think I would have chosen economics. I think any major is going to teach a student to think critically and to improve their writing skills. There were a lot of majors that would have interested me. I think economics was the right balance for me of objective thinking and mathematics. It was the right balance for my interests and my skill set."
What important connections did you make at Dartmouth that helped you as moved forward into a baseball career?
"First and foremost, I'm still to this day very close to my college coach, Bob Whalen – and I stay in touch with him. Whenever I can, I get out to see the Dartmouth baseball team play. While I was there, I was teammates with Bryn Alderson – who works for the Mets. His father is Sandy Alderson. I had a chance to get to know the Alderson family, and they have been helpful to me in my baseball career. I met Jim Beattie while I was there; at the time, he was a general manager. As importantly as anything, I became friends – and in many cases, best friends – with my teammates, who I'm still in touch with to this day. A number of them work in the baseball industry."
Any players on opposing teams that you came across that went on to become important connections for you?
"There's a nice group of baseball executives that played in the Ivy League at the same time. I'm not trying to just name GMs, but there's (Colorado GM) Jeff Bridich, who played at Harvard. (Cleveland GM) Mike Chernoff played at Princeton. (Oakland GM) David Forst was at Harvard. (Boston GM) Mike Hazen was at Princeton. (Oakland assistant GM) Dan Kantrovitz was at Brown. And (MLB senior VP) Peter Woodfork was at Harvard as well. That's a pretty good group."
***Read more after the break …
Were there lessons you learned in college that you still utilize today?
"Learning how to think critically … learning how to problem solve … time management skills … and learning how to write. That's a skill that I developed both in college and in my job with the Commissioner's Office right after that."
What were your most memorable experiences that you can share?
"Both my sophomore and junior year, we won the Red Rolfe Division. The 2000 team – that was the first time that Dartmouth had won the division, and that was pretty exciting. And then to follow that up in 2001, we forced a one-game playoff against Brown – and then beat Brown to advance to the championship series. Those were two pretty exciting years for us."
You spent three seasons as Dartmouth's starting shortstop.  Were you always a shortstop or did you also play other positions?
"Back when I was in high school, I had to decide whether I wanted to be a pitcher or focus more on playing every day. Ultimately, I decided to focus on playing shortstop so I could be on the field more frequently. It was a good decision. I was never the most talented player on the field, but I enjoyed getting out there and doing whatever I could to help the team win on a daily basis."
Do you ever miss being on the field?
"I miss it all the time. If I could still play, I would absolutely still be playing."
Final question. What advice do you give to high school and college students who want to work in a Major League front office some day?
"Really focus on the college experience. There's a lot that can be learned outside of the classroom and off the baseball field. All those things that you learn in college can really help you on a baseball field and in life. I typically encourage people to enjoy and make the most of their college experience. They can focus on the next phase of their career once their college experience is over."
* * * * *
Chuck Wasserstrom spent 25 years in the Chicago Cubs' front office – 16 in Media Relations and nine in Baseball Operations. Now a freelance writer, his behind-the-scenes stories of his time in a big league front office can be found on www.chuckblogerstrom.com.