7:00pm: Yahoo's Jeff Passan reports that Strasburg's contract does include limited no-trade protection (Twitter link). Passan also adds some context to the deferrals (links to Twitter), reporting that Strasburg's 2023 salary is a staggering $45MM, but as Svrluga reported, he'll receive just $15MM in that year, with the rest being deferred. The present-day value of the deal, when factoring in the $70MM worth of deferrals, is a bit north of $160MM, per Passan.
9:19am: In a move that has drastically altered next winter's free-agent market, the Nationals have officially agreed to a seven-year extension with righty Stephen Strasburg. He'll reportedly earn a guaranteed $175MM over that term, though the deal does come with some wrinkles.
First and foremost, Strasburg will take home only $15MM annually over the seven seasons of the contract (2017-2023), Barry Svrluga of the Washington Post reports. The remaining $70MM will be deferred without interest and paid out in $10MM installments over 2024 through 2030. That payout structure obviously reduces the present value of the contract: per Svrluga, the club estimates that the deal would be for something like $162MM if those annual salaries were paid in full each year during the seven-year term.
The deal also affords Strasburg opportunities to opt out after its third and fourth seasons. (He'd keep the $25MM annually for the first three or four years, with the deferred amounts moved up.) Strasburg can also tack on $1MM annually for every season in which he reaches 180 innings. So far as has been reported, Strasburg won't receive no-trade protection and there are no provisions relating to arm health.
Strasburg had been set to reach the open market after the year, and there had been no hint that a deal was in the works. The Scott Boras client currently sits atop the 2016-17 Free Agent Power Rankings of MLBTR's Tim Dierkes, and had every hope of matching or exceeding the $200MM+ contracts landed by aces Max Scherzer and David Price over the last two winters.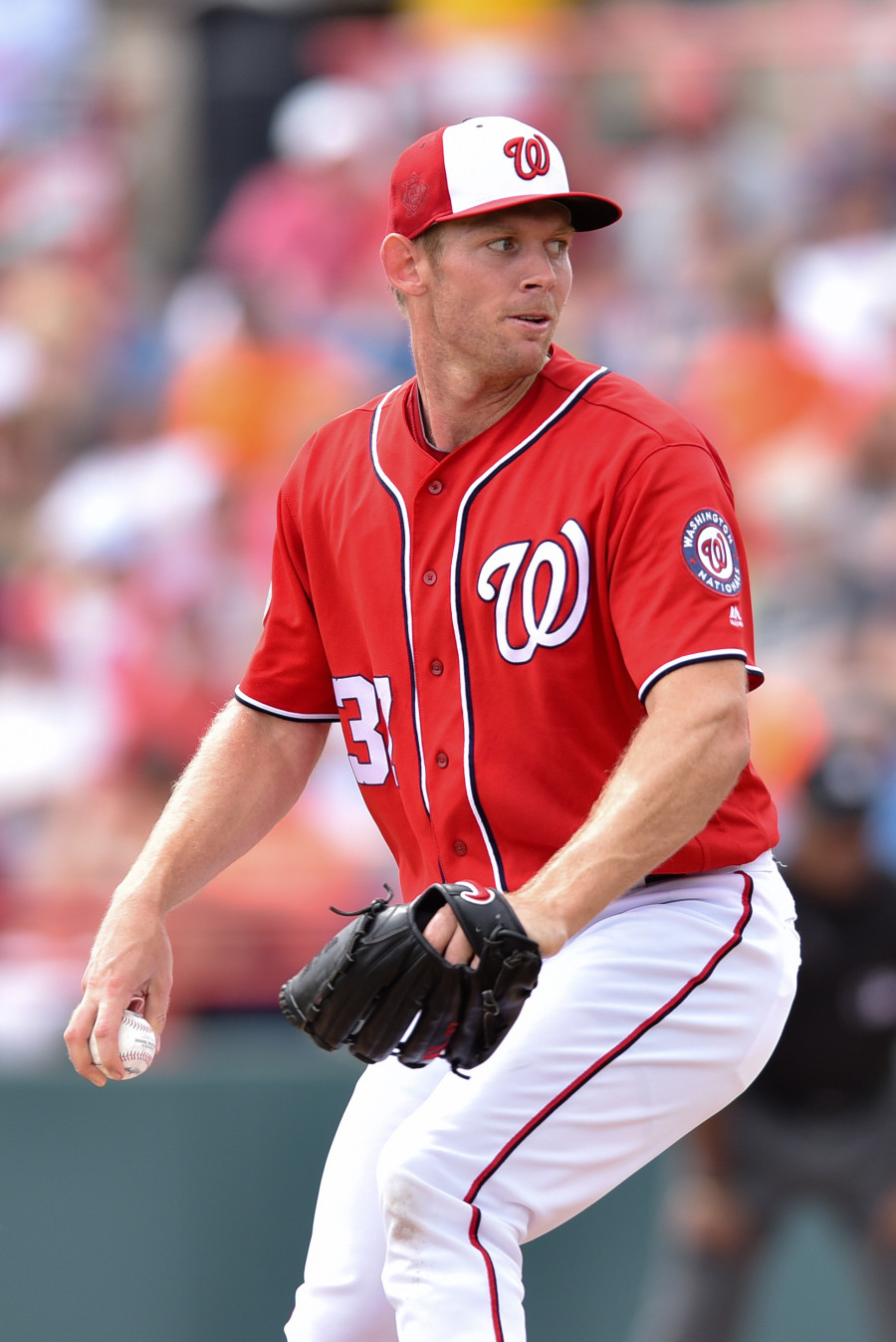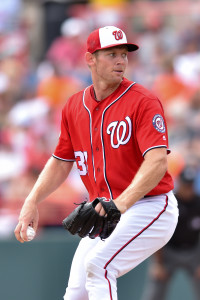 There are some major limiting factors in Strasburg's case, of course, including his prior Tommy John surgery and injury-limited 2015 campaign. While the Nationals are known for their successful rolls of the dice on pitchers with questionable elbows, the long-term durability of Strasburg's replacement UCL remains an open question. Additionally, despite generally excellent results, he's never quite been as dominant as his peripherals would suggest and he's only topped 200 innings in a season once.
Still, there's plenty of reason to think that clubs would have lined up for a chance to add Strasburg this winter. He's pitching in his age-27 season at present, meaning he is selling several younger campaigns than were pitchers like Scherzer and Price. And apart from a bit of a blip last year, Strasburg has been one of the game's most effective starting pitchers.
In the aggregate, Strasburg has given the Nationals 818 2/3 innings of 3.06 ERA pitching in his seven years of major league action, with a sterling 10.4 K/9 against 2.2 BB/9. But ERA estimators are in accord in suggesting that he's been even better, as Strasburg carries a 2.78 FIP, 2.72 xFIP, and 2.77 SIERA for his career.
Strasburg has a deep and varied arsenal, beginning with a pair of mid-90s fastballs. Though he's now sitting just under 95 mph with the heater, well below his early-career numbers, Strasburg has never been wholly reliant on upper-tier velocity. He's increasingly utilized a slider this season, joining with his already-stellar curve and change to give him five legitimate offerings.
Both sides clearly have their reasons for agreeing to terms, though it remains an unexpected strike given the righty's combination of age, performance, and short time left to reach the market. Strasburg won't need to worry about another injury or performance decline interceding before reaching free agency, and he's clearly comfortable in D.C., which made him the first overall draft selection back in 2009. And for the Nationals, acting now not only represents a chance for a nice discount — particularly once the deferrals are accounted for — but prevents the need to bid for Strasburg's services against other organizations in a market that is largely devoid of pitching talent.
It's worth noting that the Nationals are intimately familiar with Strasburg's health and work ethic, particularly after going through the infamous shutdown of 2012. Having helped spurred the surprising Nats to the front of the NL East, Strasburg was shelved for the end of the regular season and the postseason because he reached pre-determined limits in his first year back from Tommy John surgery.
That episode led to plenty of criticism of GM Mike Rizzo, but Strasburg has not had any elbow issues since. And it seems that the good will has paid off with this deal. It's fair to note, too, that other pitchers who were handled differently (e.g. Kris Medlen) experienced renewed arm problems, though elbow health remains a murky and complicated subject.
Strasburg is now set to stay with Scherzer atop the Nats staff through at least 2019, when he'll first have a chance to opt out in advance of his age-31 campaign. It's fair to say that the rotation looks to be in solid shape for some time to come, as the organization also controls its other current starters for multiple seasons: Gio Gonzalez (through 2018), Tanner Roark (2019), and Joe Ross (2021). And that's before considering top prospect Lucas Giolito, who has yet to crack the majors.
Chelsea Janes of the Washington Post reported the agreement on Twitter. Jon Heyman of MLB Network reported the length and guarantee, as well as the inclusion of opt-outs, deferrals, and a $1MM annual incentive package (links to Twitter: 1; 2; 3; 4; 5). Ken Rosenthal of FOX Sports tweeted details on the opt-out, as did Barry Svrluga of the Washington Post, while Joel Sherman of the New York Post tweeted details of the incentives.
Photo courtesy of USA Today Sports Images.