The Braves entered the season amid a full rebuild, so it's hardly a surprise that they've shown a willingness to ship away veterans during their National League-worst 16-37 start. Two months into the season, Atlanta has already moved a pair of right-handers, starter Jhoulys Chacin and reliever Jason Grilli, for younger players. The club is understandably less eager to trade its premier major league asset, fellow righty Julio Teheran, as general manager John Coppolella has stated multiple times since last weekend.
On the possibility of dealing the 25-year-old Teheran, Coppolella told FOX Sports' Ken Rosenthal, "The days of us trading players like Teheran for prospects are over. We need to get better at the major league level. We would have to be overwhelmed to move Teheran."
Coppollela then informed Jon Heyman of Today's Knuckleball that he expects Teheran to remain with the Braves for "a long time."
Teheran is indeed slated to stay in Atlanta for the foreseeable future, having agreed to a pact in 2014 that could keep him there through the 2020 season. That team-friendly contract is undoubtedly a significant part of Teheran's allure to the Braves and the rest of the league. Teheran's run prevention (3.37 ERA in 701 2/3 innings) and durability (three straight 30-start seasons) only add to his appeal. Skeptics would point to his less shiny ERA estimators (3.88 FIP, 3.94 xFIP and 3.86 SIERA), mediocre 2015 campaign, this year's velocity drop and the fact that he has been prone to hard contact as reasons for concern, however.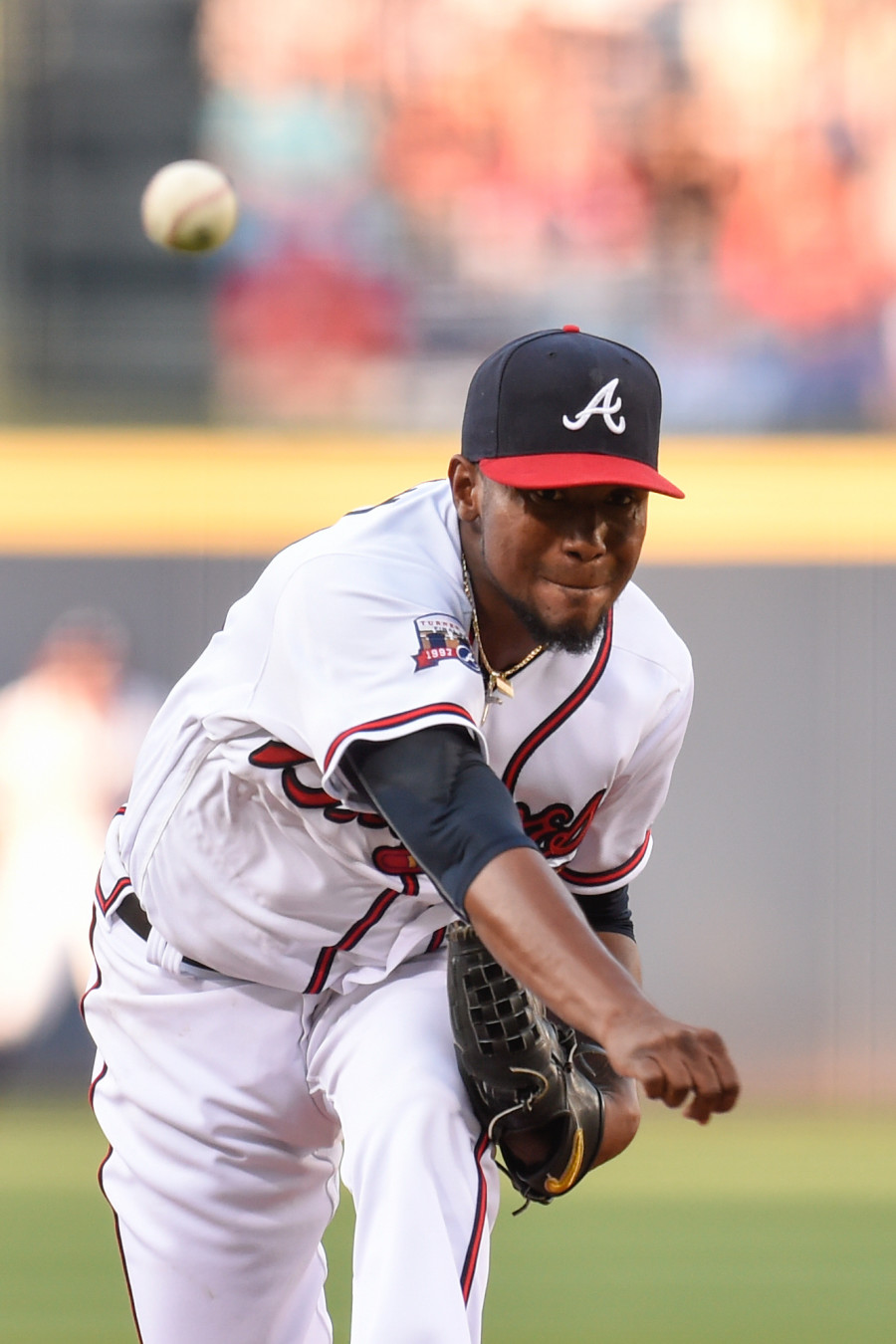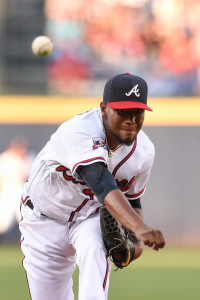 From a contractual standpoint, Teheran is currently on a relatively meager $3.3MM salary and has a chance to rake in another $37.3MM, including a $12MM club option, over the final four years of his deal. Teheran, therefore, doesn't need to be particularly dominant to live up to the contract. Thanks to his strong start this season (68 1/3 innings with a 2.77 ERA, 8.17 K/9 and 2.63 BB/9), FanGraphs already values Teheran's 2016 contributions at $8.4MM. And thanks to both Teheran's first two months and the weak-looking class of upcoming free agent starters, now might be an opportune time for the Braves to at least consider moving him.
In order for the Braves to actually sell Teheran, Coppolella told Rosenthal he would need a major league hitter of comparable age and quality in return. The problem, if you want to call it that, is such a trade could be a pipe dream for Atlanta. For one, pitchers are more susceptible to injuries than position players, so teams might not be willing to take the risk. Secondly, contending clubs with their eyes on Teheran would be creating a hole just to patch another if they were to swap a hitter for him.
The Red Sox, Dodgers, Tigers and Marlins are among playoff hopefuls who could explore the summer market for starters, and their similar-to-Teheran position players include third baseman Travis Shaw, outfielder Yasiel Puig, third bagger Nick Castellanos and center fielder Marcell Ozuna. It's doubtful, however, that any of them will be on the move.
Shaw has done nothing but produce since debuting in the majors last season, and he appears primed to man the hot corner in Boston until at least the beginning of the distant Rafael Devers era. Puig has unexpectedly performed like merely an average player since last season, but the Dodgers still seem to need him more than they need another starter. Castellanos has been one of the majors' top hitters this year, and the Tigers don't have a replacement for him at the big league level – nor do they have imminent help coming from their farm system. Ozuna has not only been the Marlins' most valuable outfielder this year (no small feat with Giancarlo Stanton and Christian Yelich alongside him), but he's also their best defensive option in center.
The Red Sox were willing to move 24-year-old catcher/outfielder Blake Swihart for a No. 2-type starter as of last month, Nick Cafardo of the Boston Globe reported, but Swihart alone isn't definitively worth Teheran. The Braves were at least enamored of Cubs outfielder Jorge Soler in the past, Gordon Wittenmeyer of the Chicago Sun-Times wrote in October, though Chicago subsequently added John Lackey in free agency. With Lackey complementing Jake Arrieta, Jon Lester, Kyle Hendricks and Jason Hammel, the Cubs have arguably the most well-rounded rotation in the league from one to five (though they're still reportedly seeking depth). Further, they probably aren't keen on the idea of parting with outfield depth in the wake of Kyle Schwarber's season-ending injury. There's also the fact that Soler has underwhelmed since bursting on the scene in 2014 with a fantastic 24-game showing.
With no clear fit mentioned above, it's fair to wonder what the prospect cutoff is for the John Hart- and Coppolella-led Braves. Would the team really scoff at sending Teheran to, say, the pitching-needy Rangers in a package for one of their excellent 22-year-old prospects, power-hitting, cannon-armed third baseman Joey Gallo or outfielder Lewis Brinson? The Pirates also have rotation issues — granted, they have in-house reinforcements on the way in Jameson Taillon, Tyler Glasnow and perhaps Chad Kuhl — and their stellar outfield trio of Andrew McCutchen, Starling Marte and Gregory Polanco looks primed to block the big league path of 21-year-old Austin Meadows. Even if the Braves were receptive to sending away Teheran in a package for any of those players, there's obviously no guarantee the youngsters' current organizations would be open to it. All three entered the season among Baseball America's top 25 prospects, after all (Gallo 10th, Brinson 16th and Meadows 22nd), to cite one reputable outlet's list.
If it truly takes an overwhelming haul for Atlanta to deal Teheran, then it's fair to expect he won't follow Shelby Miller out of town. The Diamondbacks drew almost universal criticism from the moment they traded Dansby Swanson, Ender Inciarte and Aaron Blair for Miller during the winter, and that deal has so far blown up in Arizona's face. The Braves are highly unlikely to net a comparable package for Teheran – nor will it be easy to land an accomplished, in-his-prime big league hitter in return – so he's a good bet to continue in Atlanta if Coppolella's public statements are how he actually feels. Of course, given Teheran's age, performance and contract, the Braves' backs aren't against the wall in this case. Barring injury, simply keeping him wouldn't qualify as a disastrous decision, and Coppolella appears content to do just that.
Photo courtesy of USA Today Sports Images.